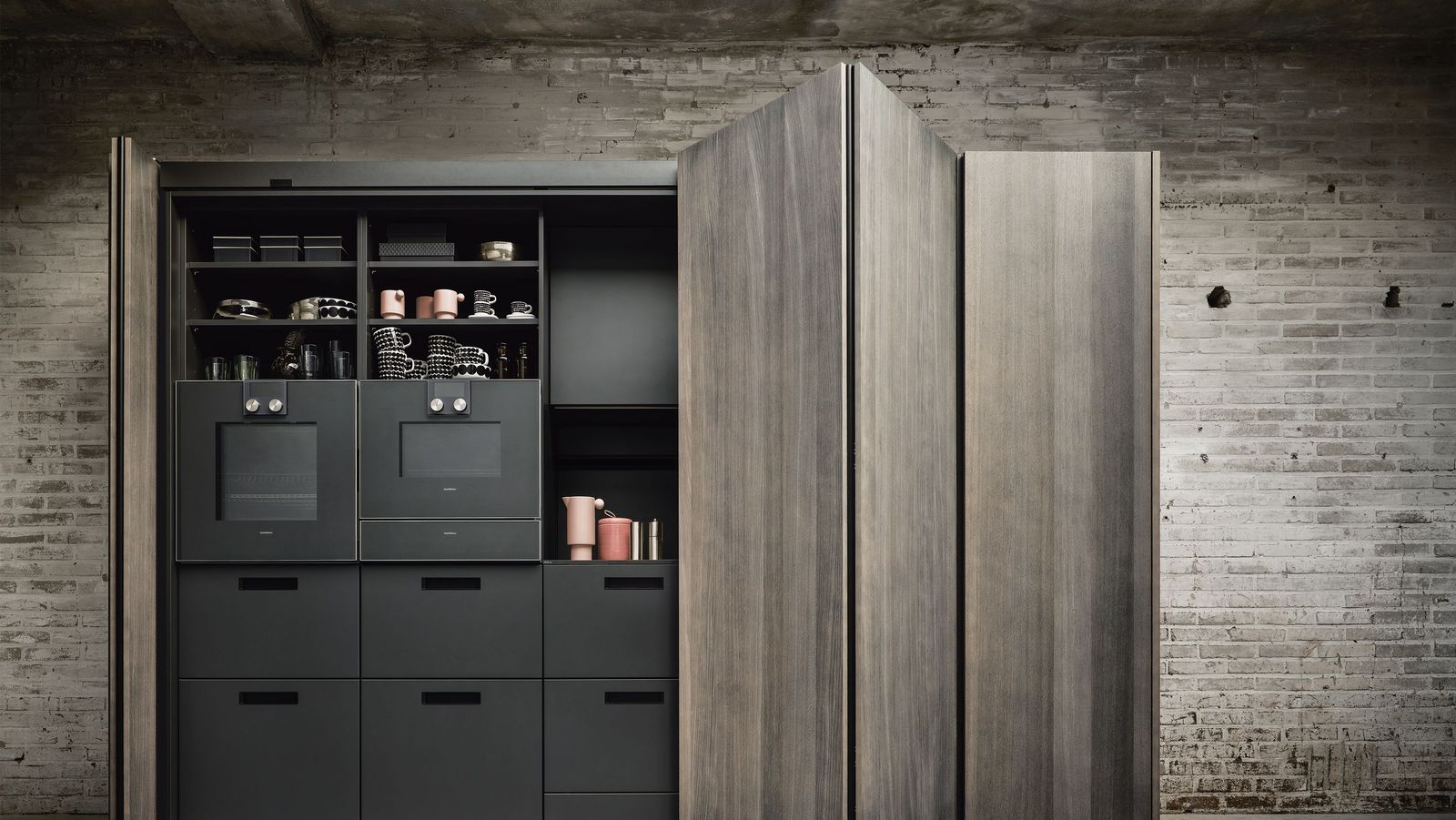 Pocket system
A cupboard that is a master at hide and seek
Where do you put the kitchen when you don't want to see it? The pocket conceals the kitchen, but it's also an architectural eye-catcher in the room.
When closed it looks like household furniture; when opened it reveals its full functionality. A light tap and the retractable doors flip open, a light push and they disappear into the sides of the carcase.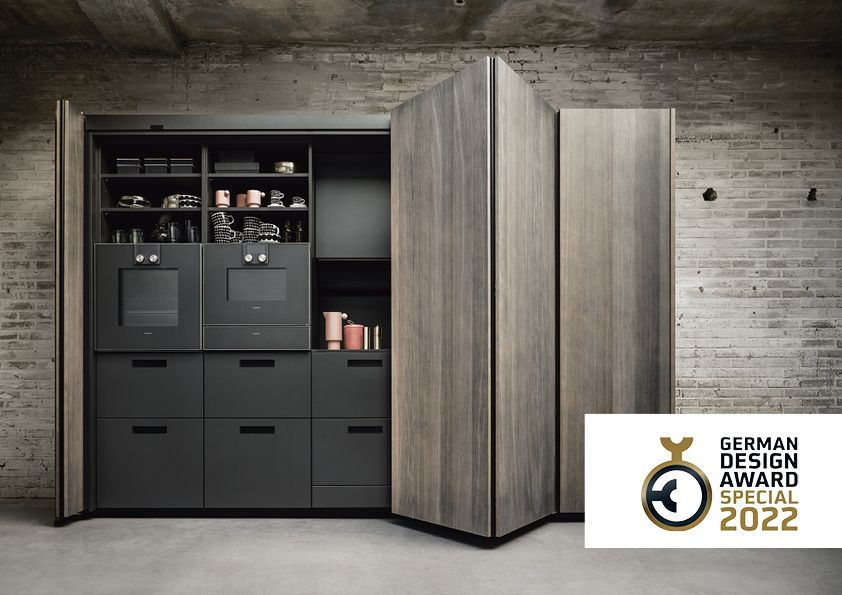 "Excellent Product Design - Kitchen" – The Pocketsystem has been awarded the German Design Award 2022
Looks great even when closed. With fronts in cheerful spiced tones, the pocket system combines compact functionality and a homely effect with unrestricted cooking enjoyment. Even in small spaces or offices. With the next125 cube recess panel system kitchen appliances and storage space can be perfectly concealed behind retractable doors. At the same time, the recess is put to good use.
© Copyright 2022 next125 & Schüller Möbelwerk KG.
All rights reserved.