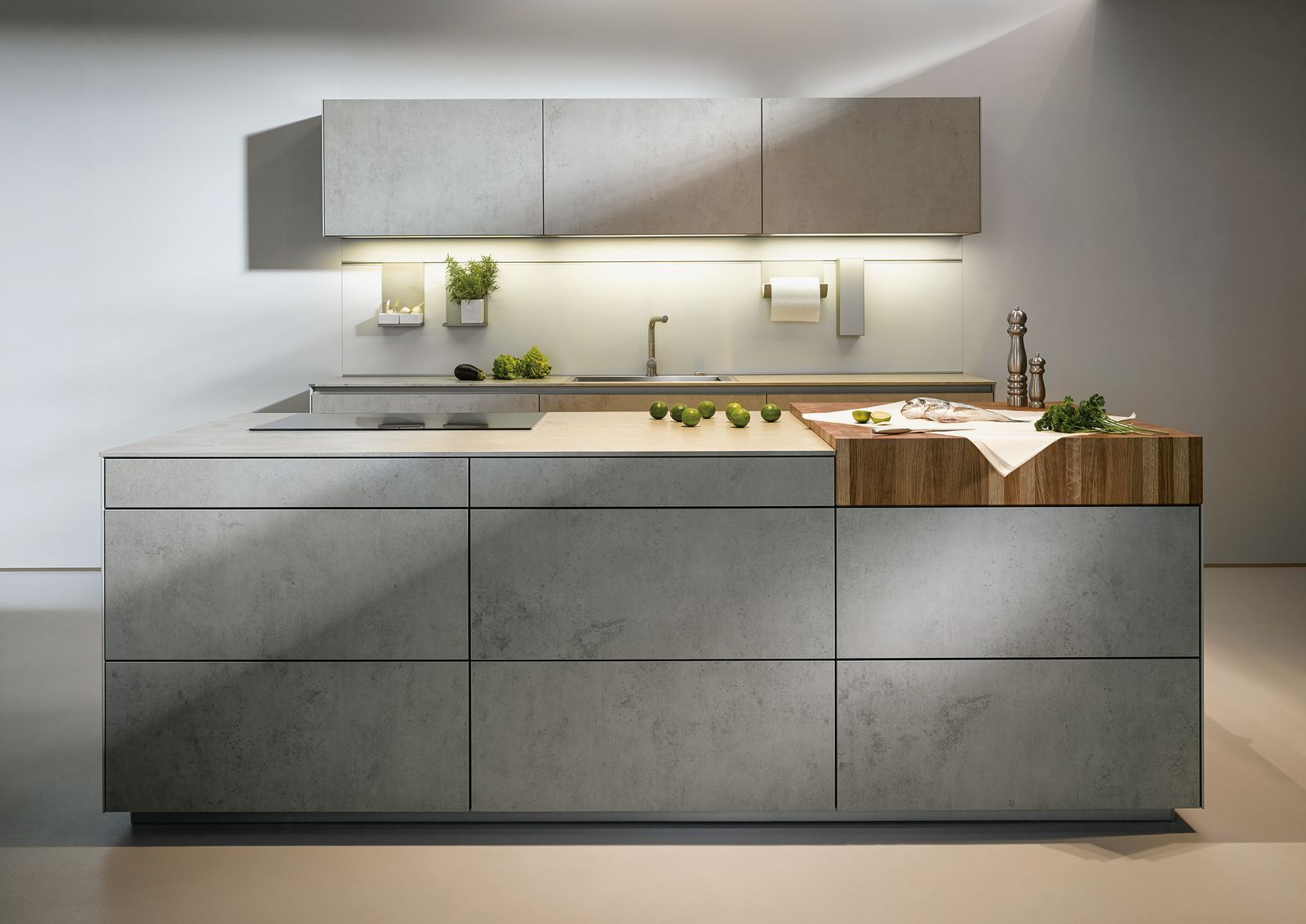 125 mm grid system
Then next125 design concept is based on an architectural feature: the metric grid size. Second to none, it ensures peace and structure. The kitchen grid height of 125 mm therefore lends its name to the brand name. Based on this grid size, next125 has developed two carcase heights – based on the ergonomics of today's kitchen users.
125 mm grid
In combination with authentic, high-quality materials and the ever present clean lines, kitchens of timeless beauty are created thanks to the 125 mm grid. Based on the grid height of 125 mm, the six-fold size (6 x 125 mm) results in a height of 75.0 cm. The seven-fold size results in a height of 87.5 cm. Furthermore, one grid is one drawer height. With these two carcase heights, the various plinth heights and worktops heights, the full range of working heights needed in a kitchen can be realized – whether the cook is 190 cm tall or 160 cm tall. In addition, a low plinth combined with an 87.5 cm high carcase makes for more storage space. Whether for ergonomic reasons, storage space or for visual reasons, the next125 system offers an ideal solution.
Carcase heights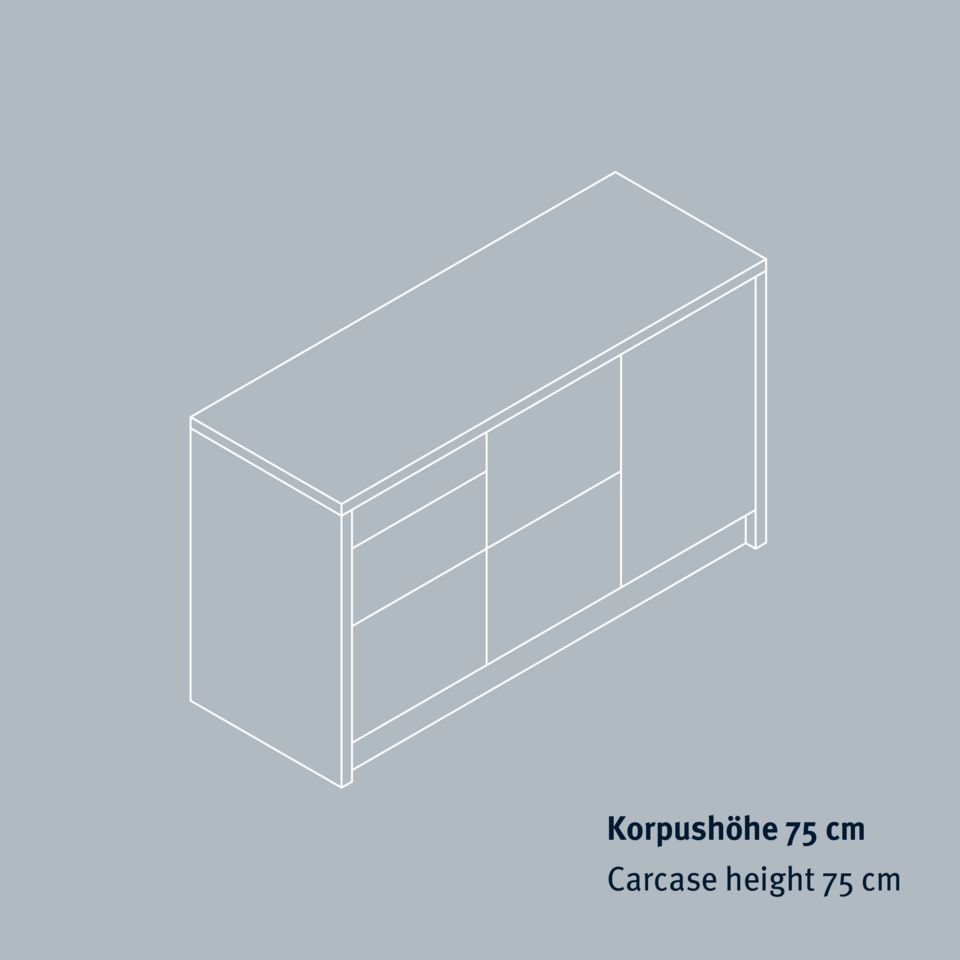 Carcase height 75 cm
next125 developed the carcase height of 75 cm based on the ergonomics of modern kitchen users. Based on a grid height of 125 mm, the carcase height is created from six grid units. This means 6 x 125 mm = 75.0 cm, thus providing more opportunities for individual kitchen planning.
Carcase height 87.5 cm
In combination with a low plinth, the carcase height 87.5 cm not only ensures more design in the kitchen, but also provides more storage space. At just 5 cm high, the plinth remains unobtrusive, rather like a shadow gap, giving the effect that the kitchen appears to float.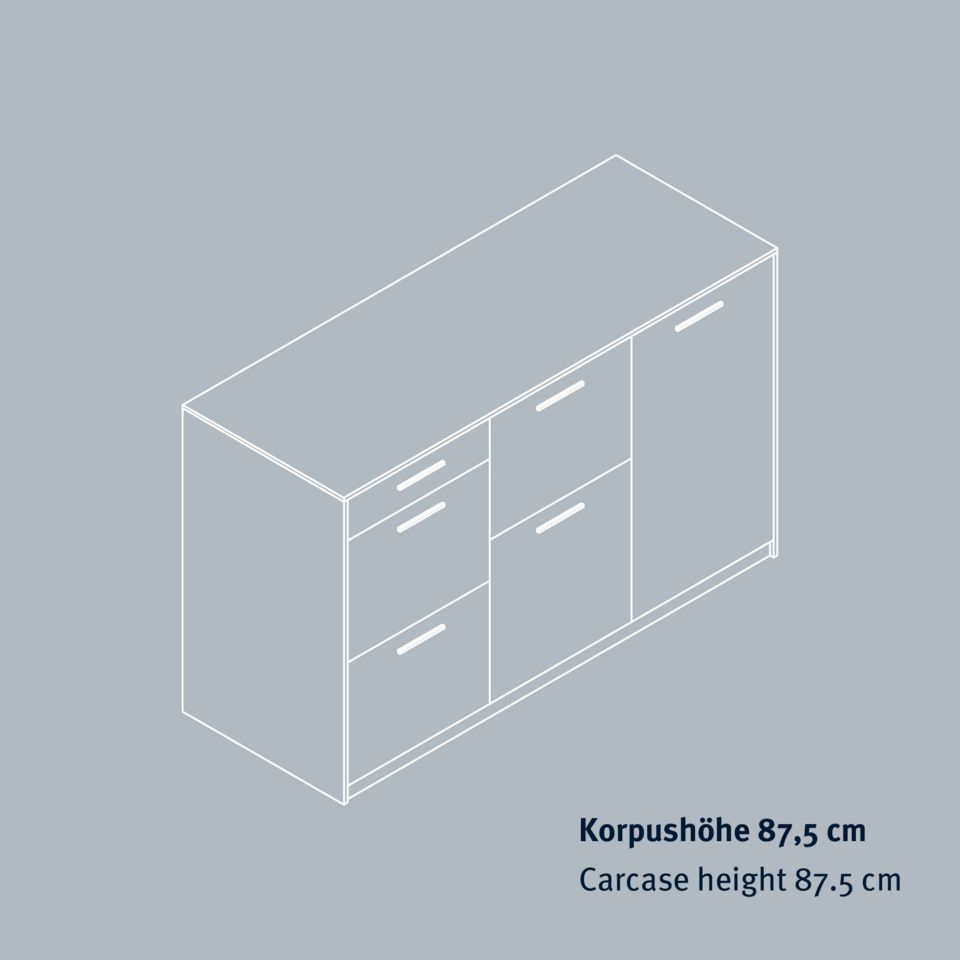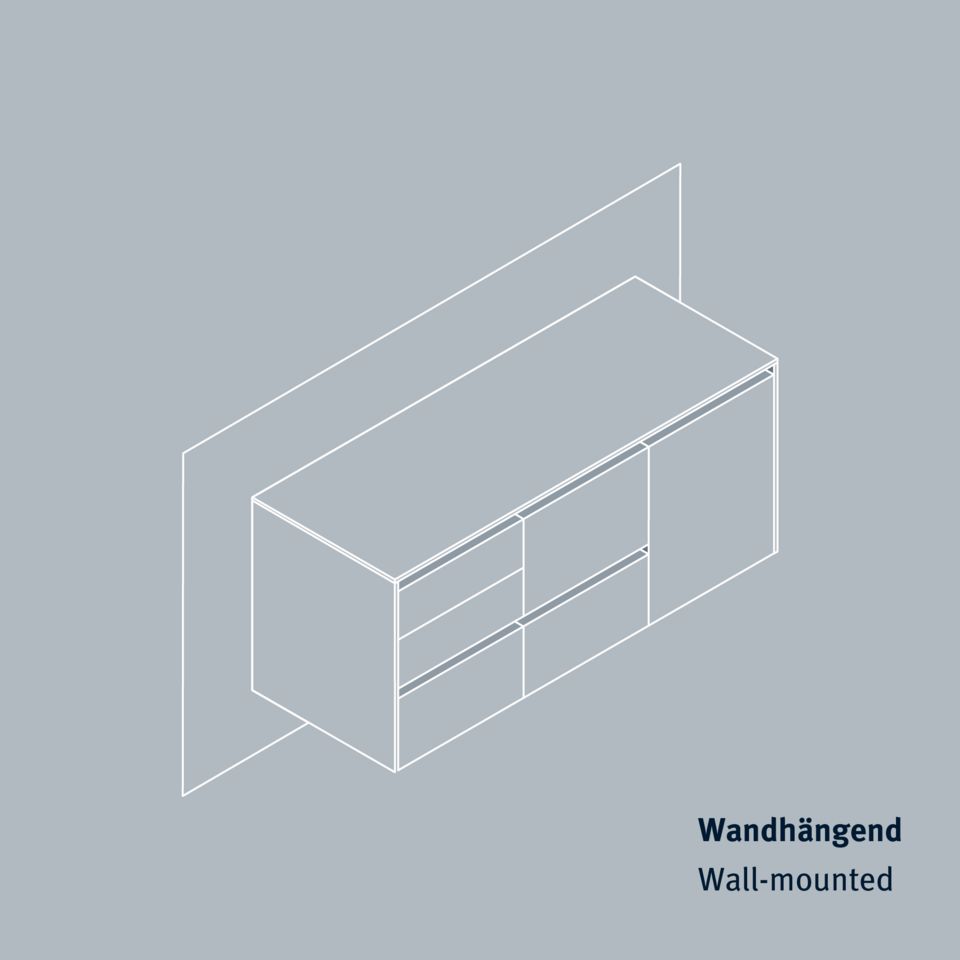 next125 wall-mounted
Elements mounted on the wall, with or without handles, create opportunities for floating designs. Based on the 125 mm grid, with the aim of giving the kitchen as a living area space and weightlessness.
Unit elements
next125 kitchens can be assembled from three different unit elements: base units, wall units and tall units. In the case of the tall units, you can choose between five heights; the wall units come in six units heights. Various widths and depths can be realized for all element types.
single line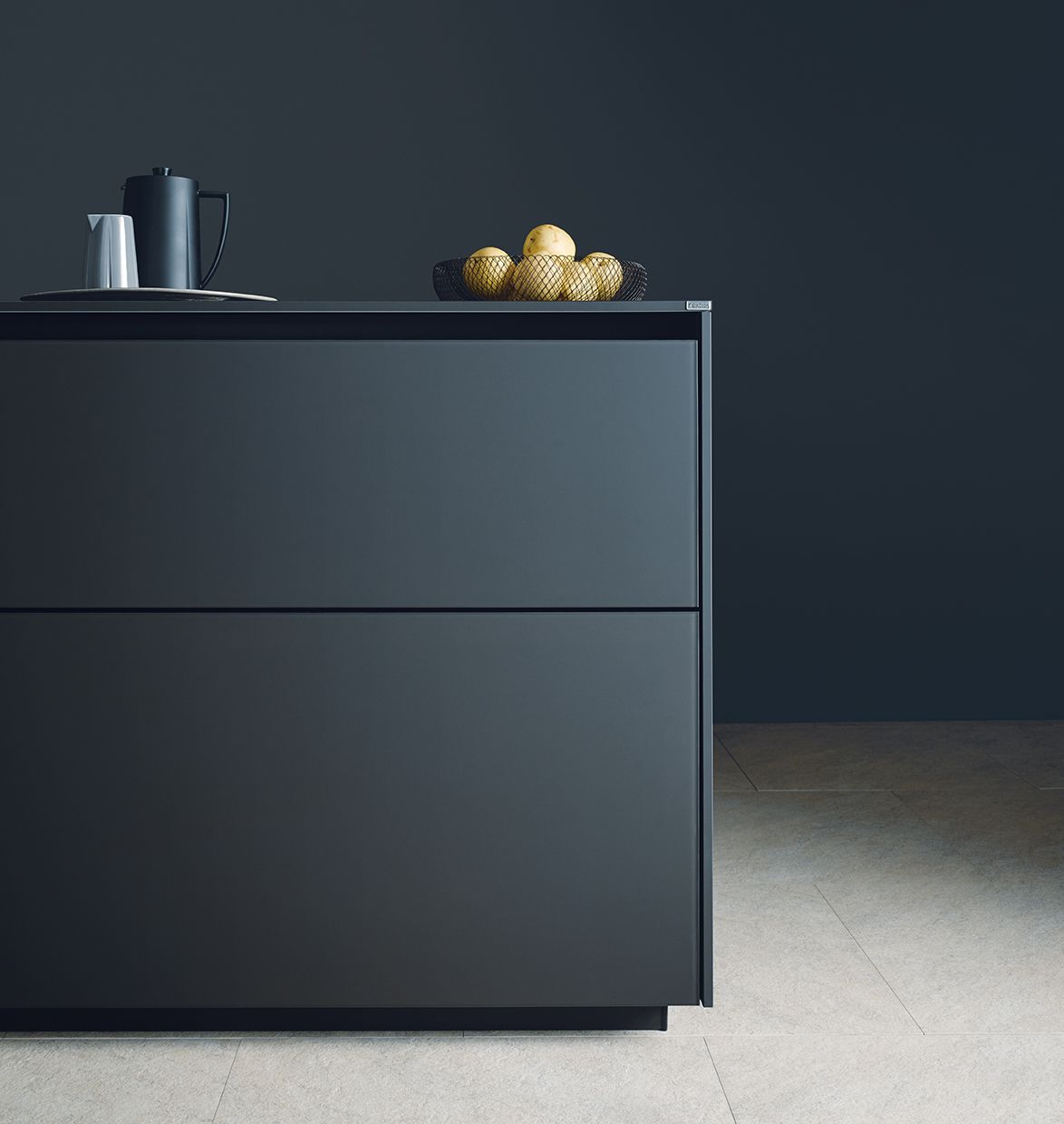 Our single line front look enables an elegant appearance thanks to reduced lines. The result is a front image that can be seen as a further development of an even clearer design style, more consistent lines and a more objective reduction. This option is limited to just one horizontal grip ledge profile below the worktop that is used for opening the first drawer or pull-out. The drawers/pull-outs below them are opened by means of the mechanical drawer/ pull-out opening system TIP-ON. The result is a reduced front appearance with aesthetic appeal. At the same time, nothing stands in the way of using worktops in the thickness of 1.2 cm to 4 cm.
Handles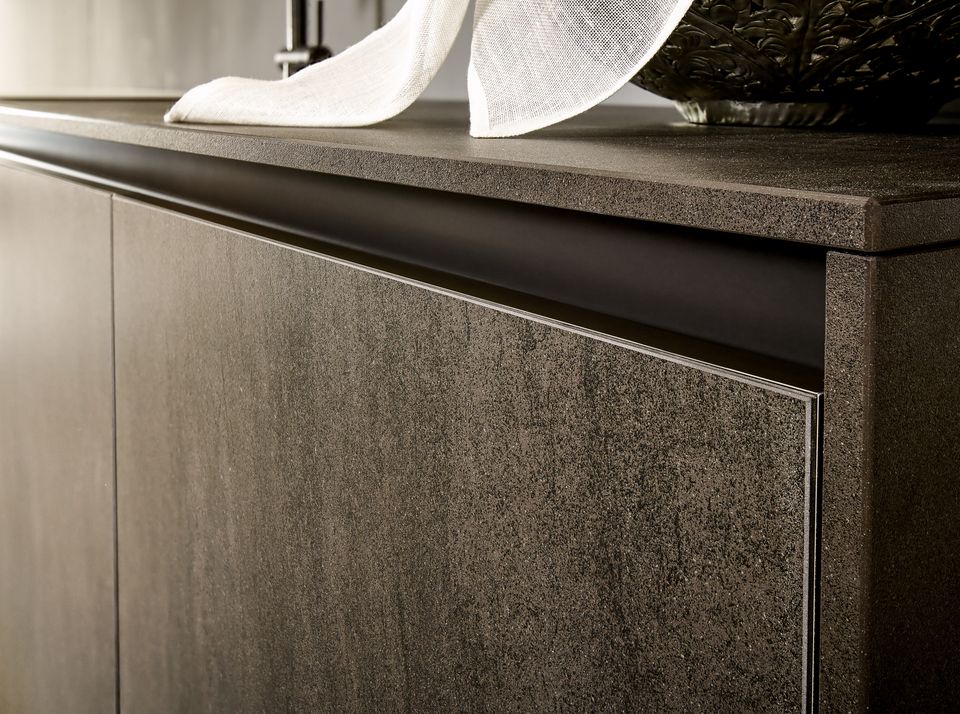 Regardless of which carcase height you choose for the kitchen, all options remain open with next125: for those who like to have a firm grasp of everything, we offer a large range of handles, which can be combined with TIP-ON, the mechanical opening aid for unit doors, pull-outs, folding flap doors and fridges. A good example: To give fronts an even more consistent front appearance, the single line front appearance is limited to just one horizontal grip ledge profile below the worktop – this is used for opening the first drawer or pull-out. The drawers/pull-outs below them are opened via the TIP-ON system. For fans of the handleless kitchen, the next125 range includes the grip ledges both tone in tone and in contrasting colours. Another highlight for purist, cubist kitchens: the pure TIP-ON solution without handles or ledges.
All handle solutions are available for the carcase heights 75 and 87.5 cm as well as for wall-mounted solution in heights of 62.5 and 65.7 cm. Which version is more pleasing is purely a question of taste. Total purism with TIP-ON alone, emphasising the horizontal with continuous grip ledges, or a free choice from a variety of handles that can have an immense influence on the character of a kitchen.
© Copyright 2018 next125 & Schüller Möbelwerk KG.
All rights reserved.