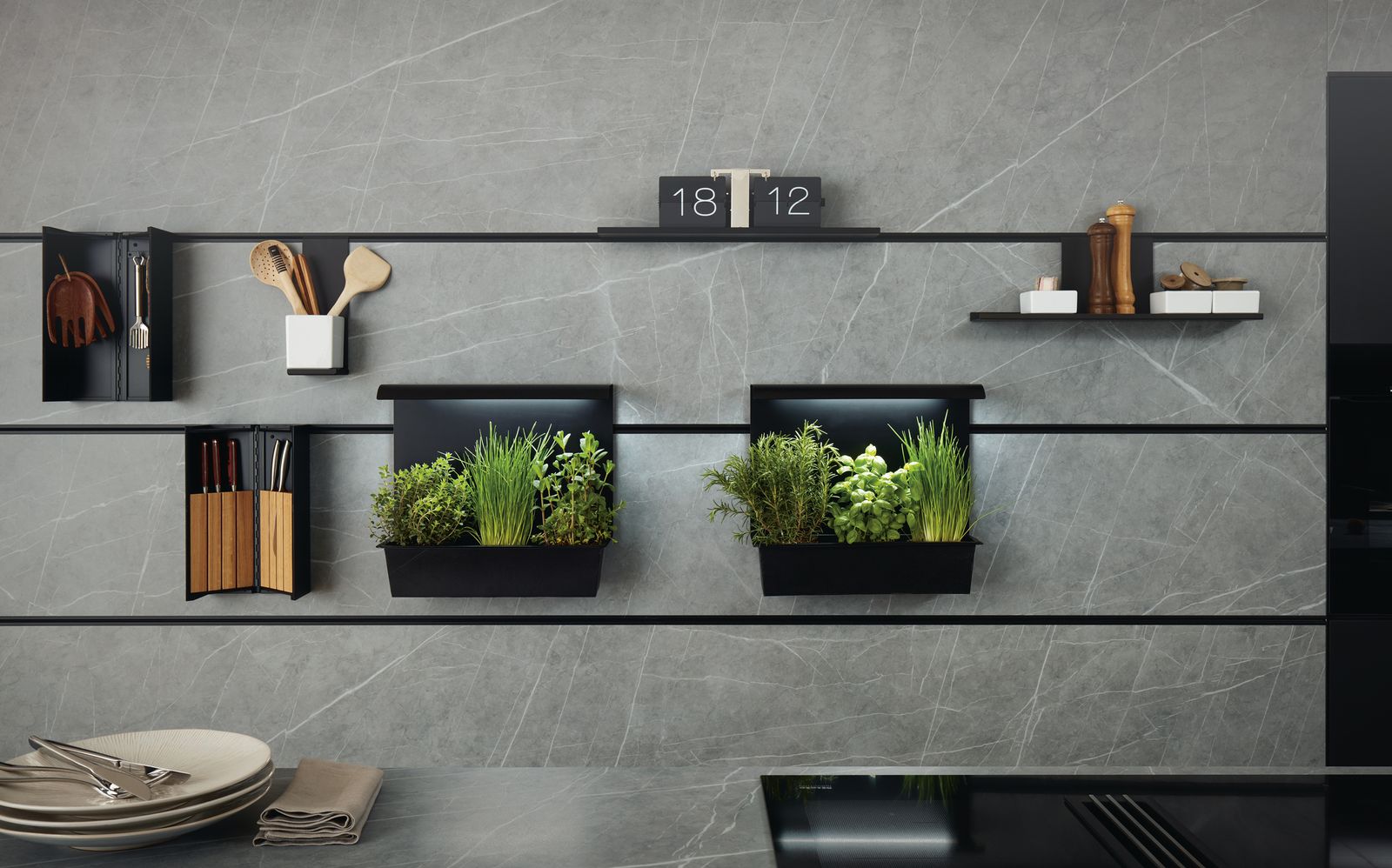 next125 cube
Everything instantly to hand
The perfect addition for every kitchen; it establishes order and offers storage space where it is needed.
From the very first use, you get a sense of our years of experience with professional chefs. Kitchen roll for wiping up – right there. Vegetable knife in the knife block – ready and waiting. Ceramic bowls in various sizes and convenient shelves as practical placement surfaces. Even spices, wooden spoons, olive oil and fresh basil are all in easy reach. The next125 cube brings everything needed for daily cooking right where it's needed. Even notes and recipes are no longer forgotten; next125 cube simply takes care of everything.
Edelstahlfarben / Onyxschwarz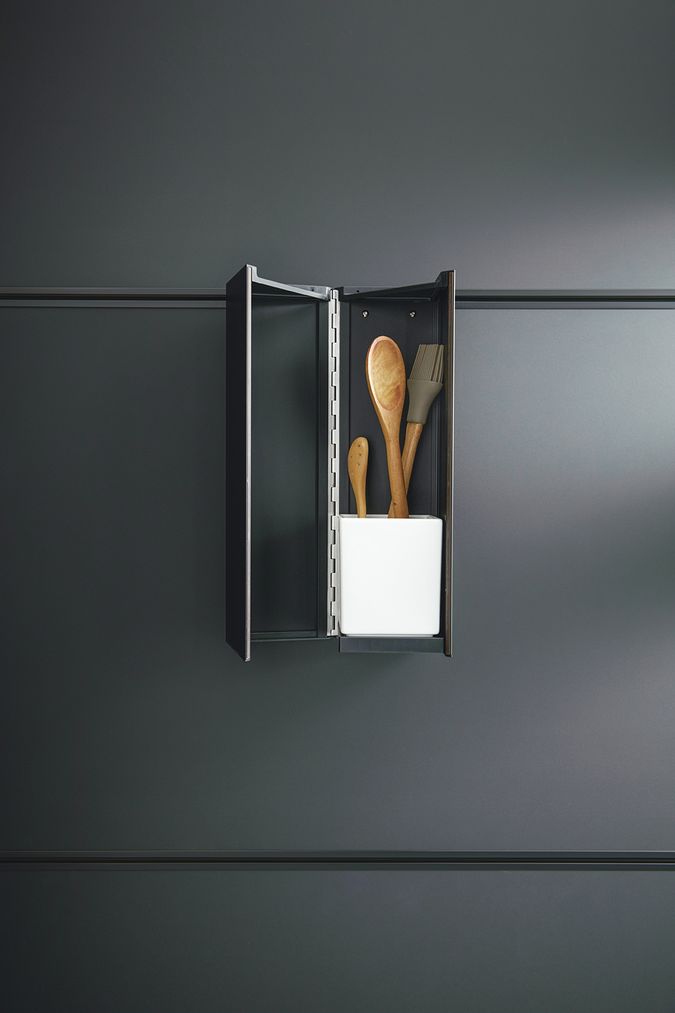 cube_03_All-purpose containers
For anything you like to have at hand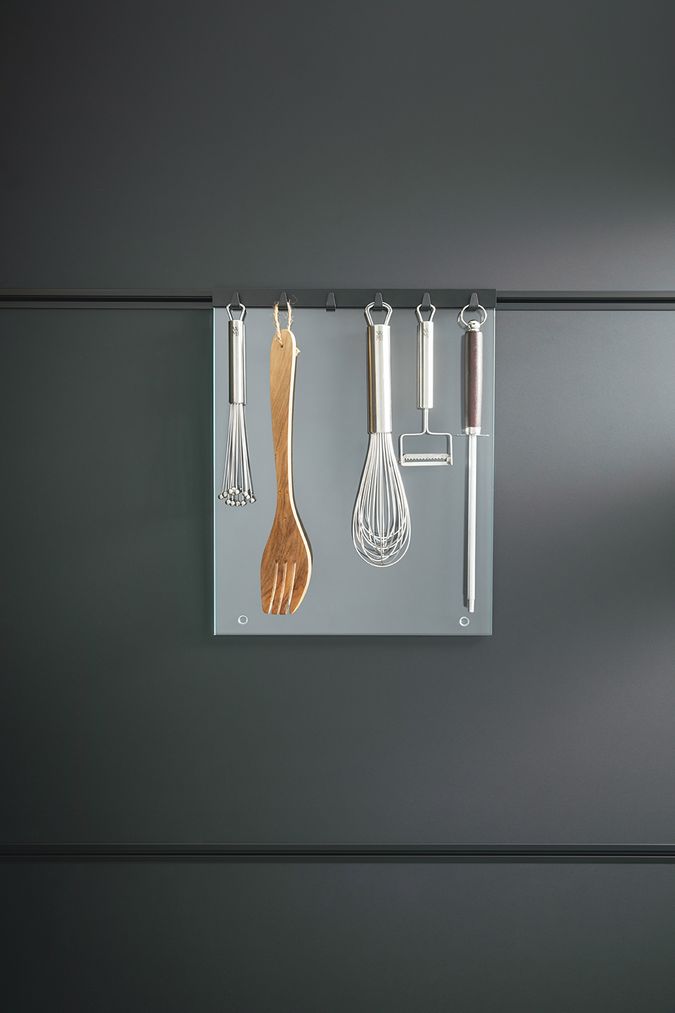 cube_31_Hook rail with glass
6 hooks in front of clear glass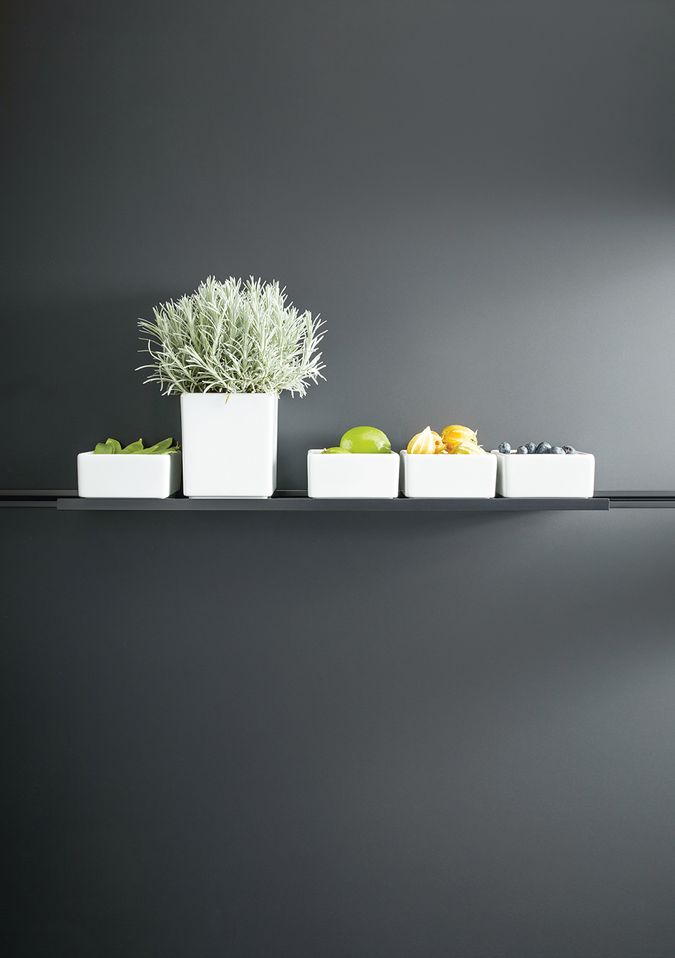 cube_40_Shelf
A practical option for holding porcelain bowls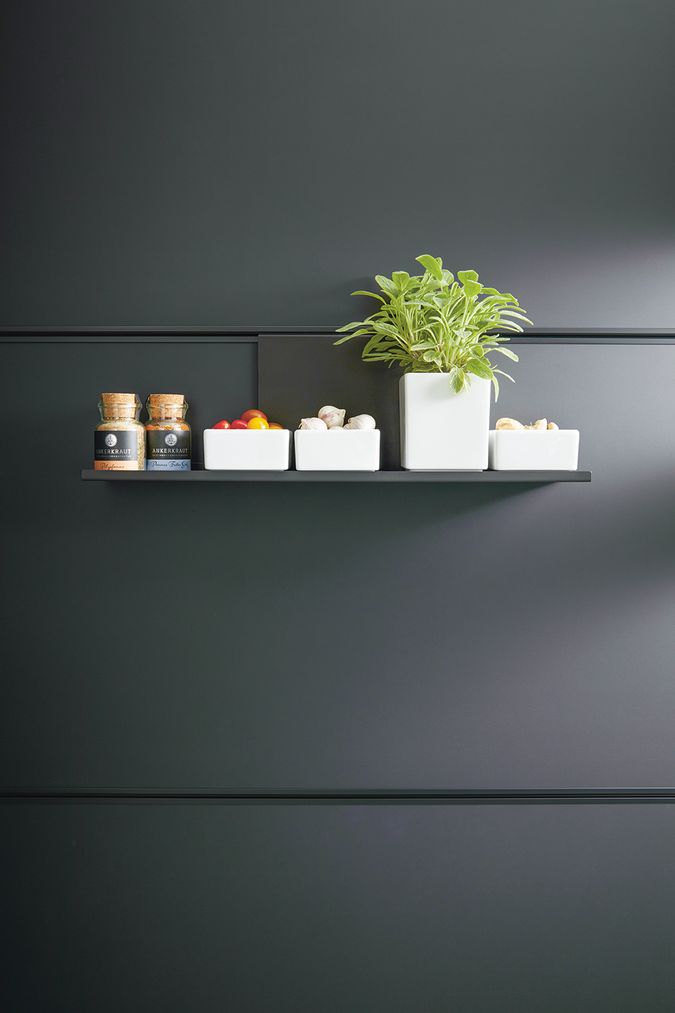 cube_41_Suspended shelf
Whether big or small – Suitable for all china bowls (bowls optional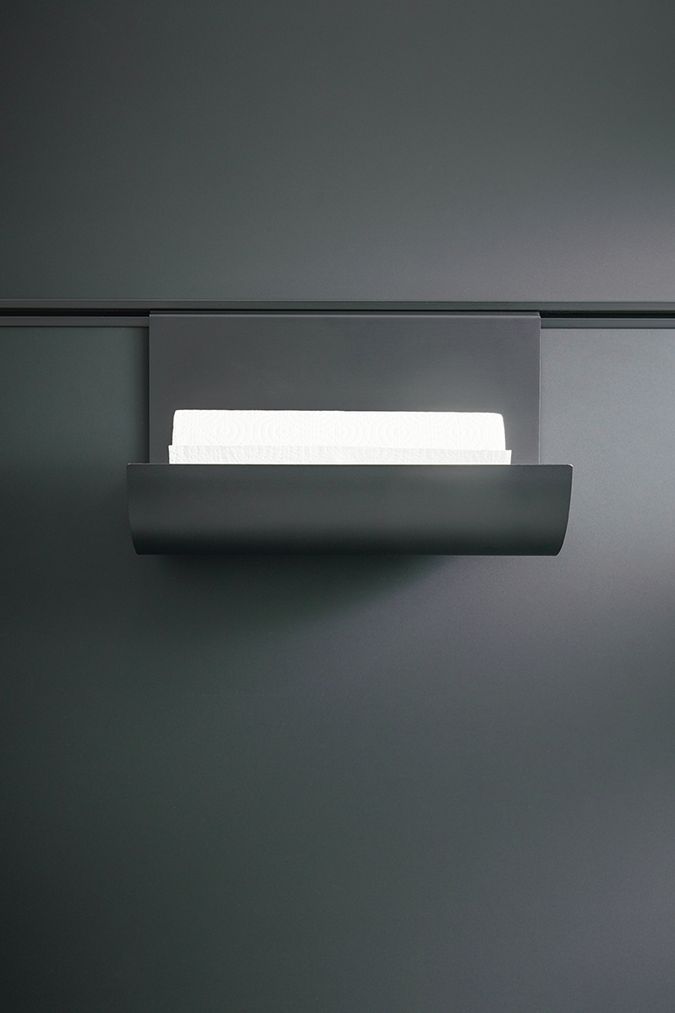 cube_43_Kitchen roll holder
For easy access to kitchen roll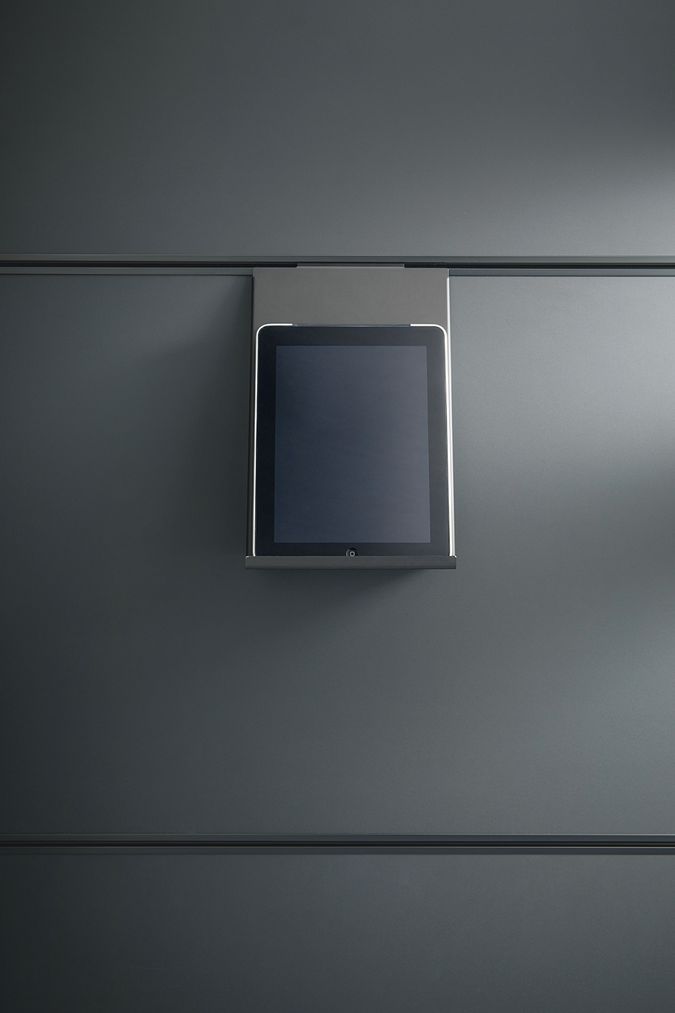 cube_50_Tablet holder
For clear visibility in the kitchen whether suspended or standing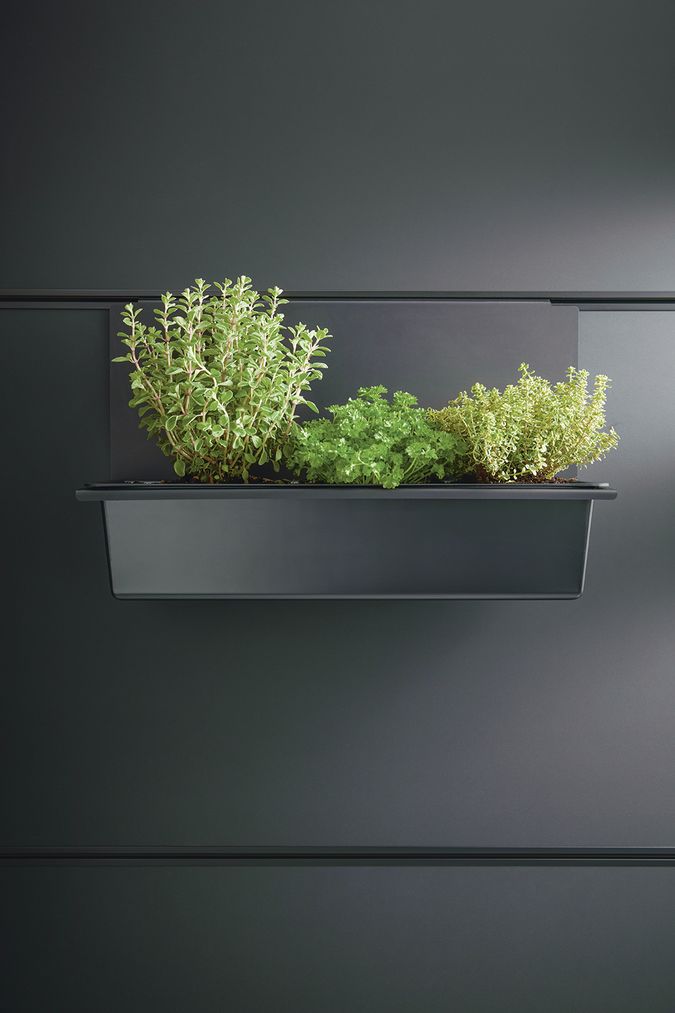 cube_51_Panel garden without lighting
For fresh herbs in the kitchen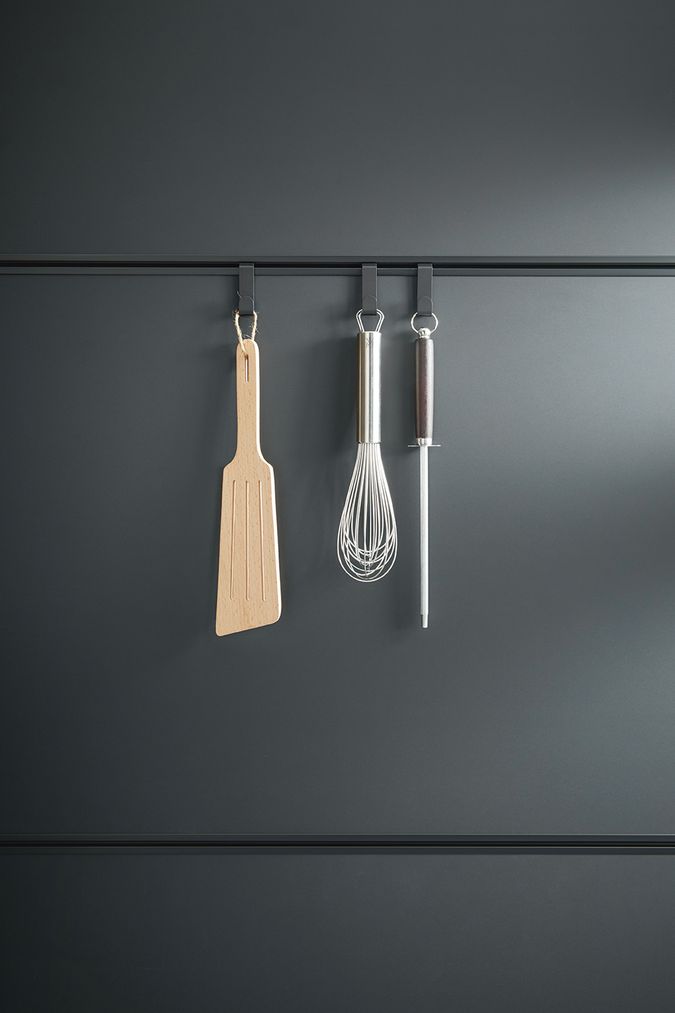 cube_53_Hook set
With 3 individual hooks for hanging up cooking utensils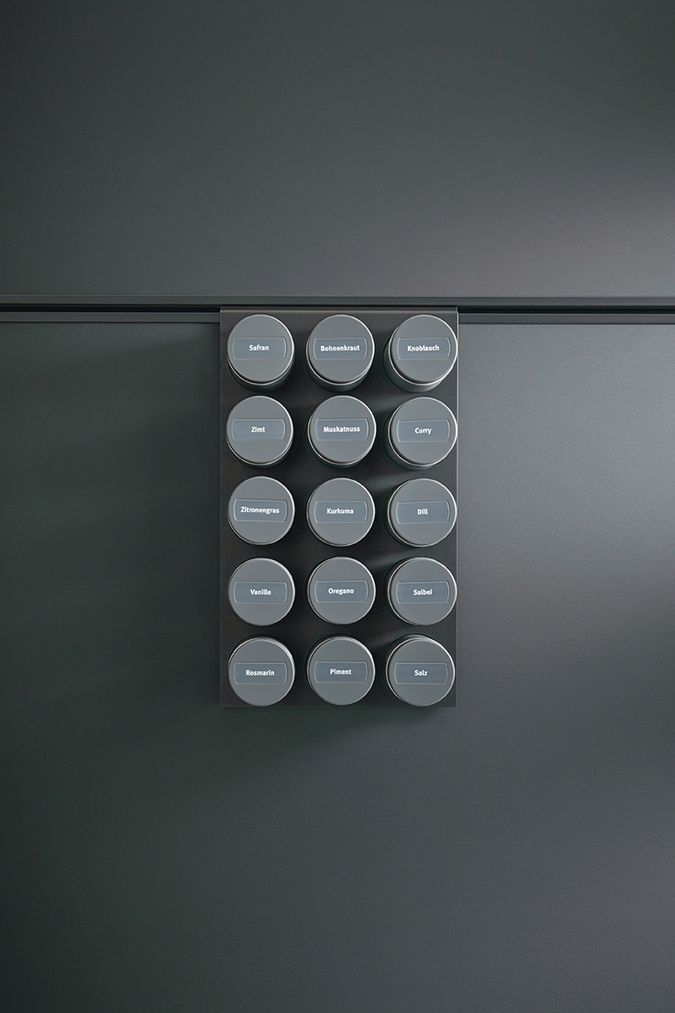 cube_54_Spice rack
Made of metal with jars for various spices
What's nicer than cooking with fresh herbs! The panel garden with integrated lighting ensures that herbs stay fresh longer – particularly practical in darker areas of the kitchen. The lighting is controlled by a timer that dispenses light for 14 hours and then switches it off for 10 hours. The result is fresh herbs, always ready to hand. And you save yourself a trip to the market too. And if your herbs are already getting enough daylight, the panel garden is also available without lighting.
Avoid harsh contrasts and create harmonious combinations. Whether light or dark. The onyx black-on-black combination offers a modern look with a virtually invisible presence. The next125 cube system is available in stainless steel coloured aluminium or in onyx black.
© Copyright 2022 next125 & Schüller Möbelwerk KG.
All rights reserved.