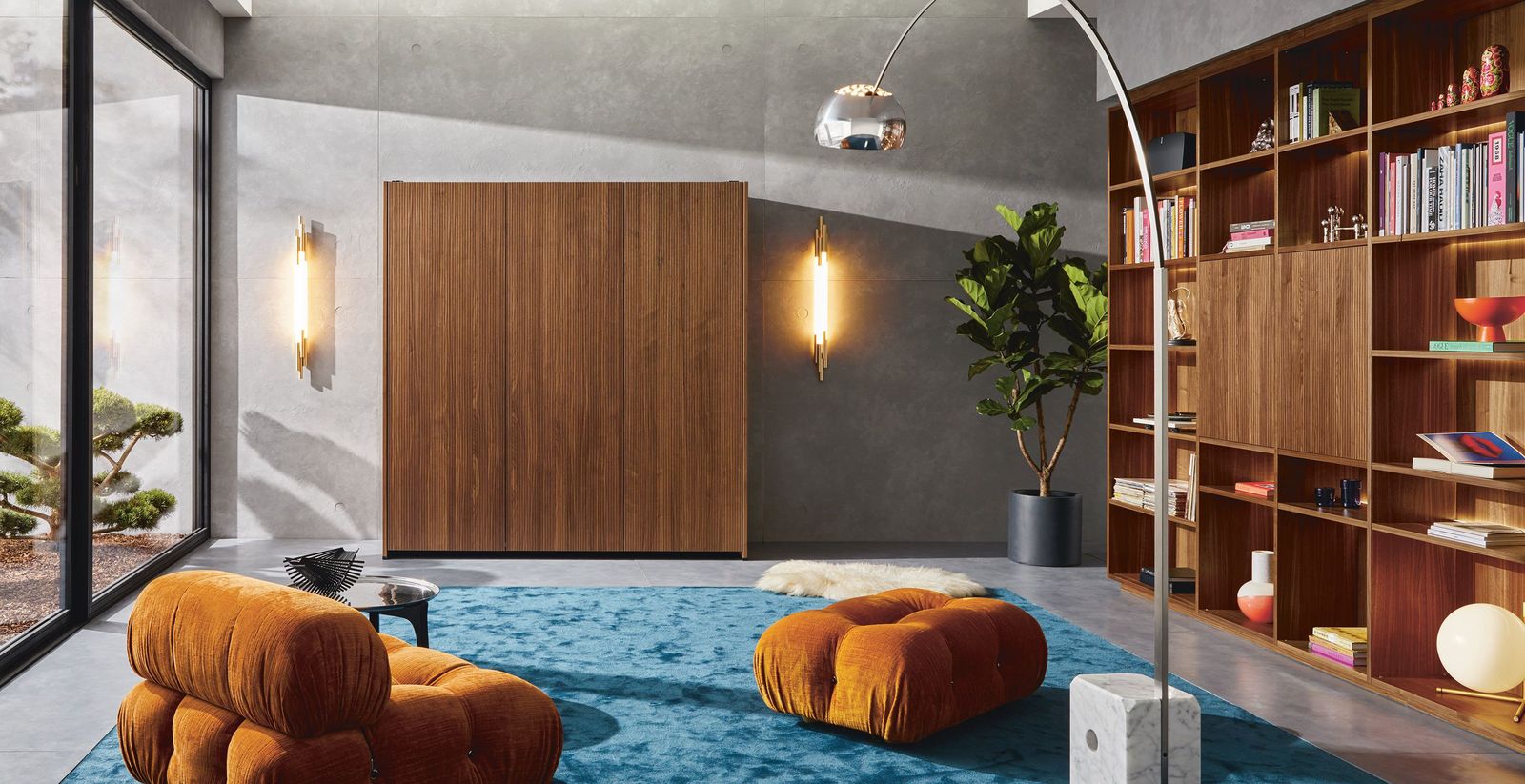 Interior Design
Today the kitchen increasingly dominates the living space. No longer it the kitchen confined to its traditional four walls. What could be more appropriate than picking up on this trend and transforming functional spaces into living spaces.
The kitchen has long since transitioned from a work space to the communication hub of the home. An open concept and individual pieces provide a homely feel, for instance the next125 pocket system where the kitchen vanishes behind large doors, the cooking table that fits perfectly into any environment and puts guests at the heart of the action or the island on legs, which almost seems to float.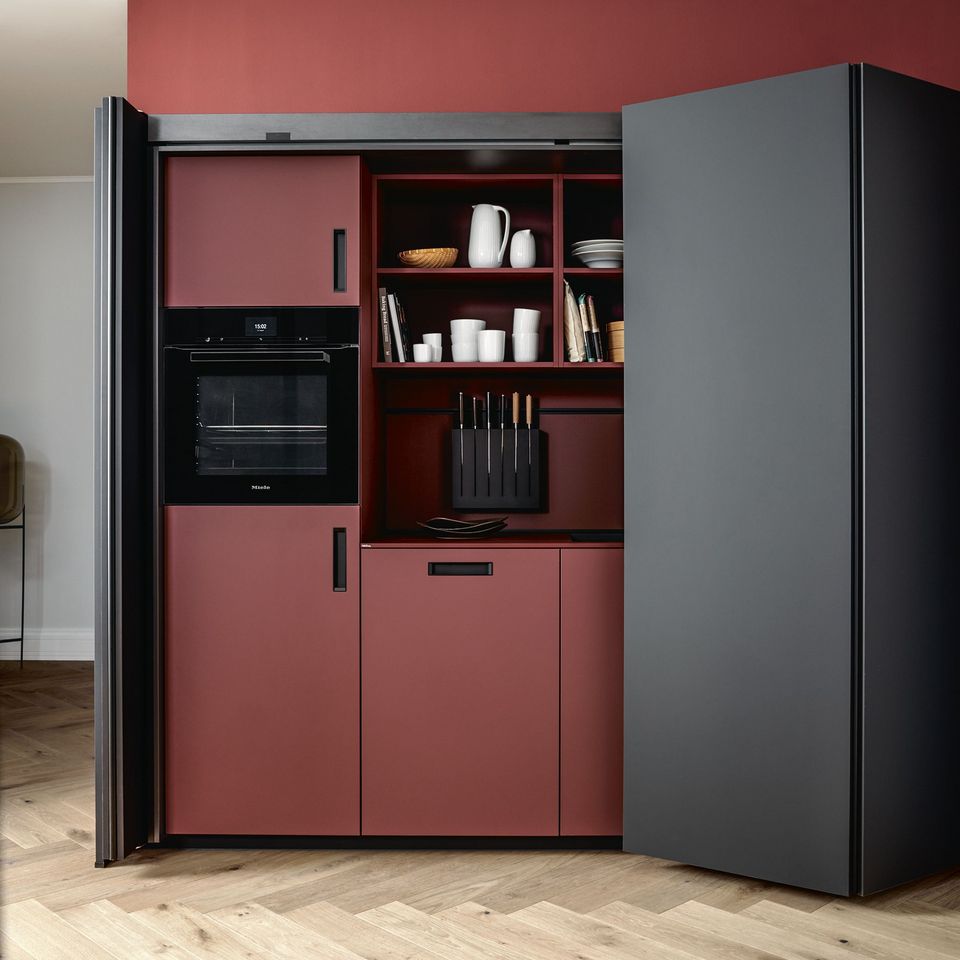 The more kitchens open up and become the heart of the home, the more diverse the functions that it takes on. For all of these situations, the pocket system offers an ideal solution: a multi-purpose cupboard with retractable doors. Depending on your requirements, it can cover various functions: whether you need additional storage space or a fully equipped office kitchen.

The special appeal of our elegant cooking table comes from its uncompromising clarity – and undiminished individuality. The pull-out base unit in cubic design accommodates both a hob and a downdraft extractor.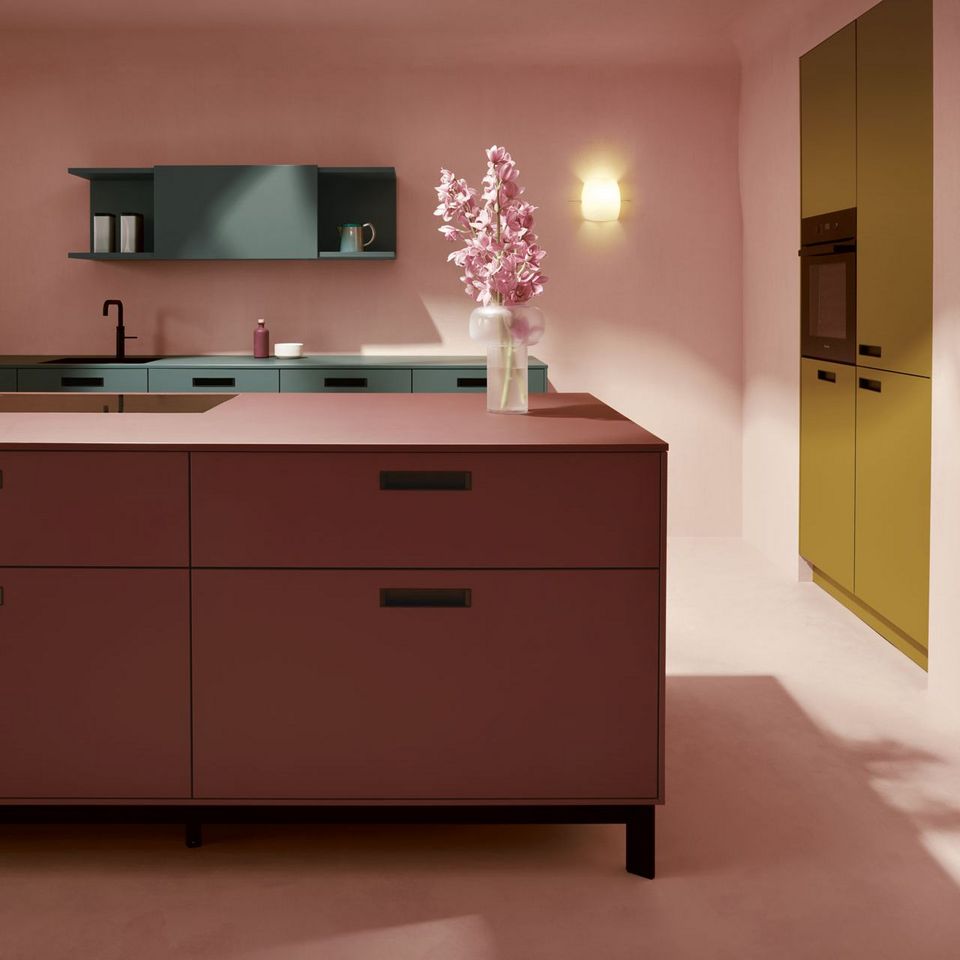 How do you make a kitchen island float? Simple: Give it slender legs to stand on. By virtue of an frame in onyx black, the focal point of the kitchen is unencumbered; the effect is even more minimalist and more cubic.
Personal advice
Our kitchen specialists are dedicated to making your kitchen dreams come true. Find a next125 retailer near you now.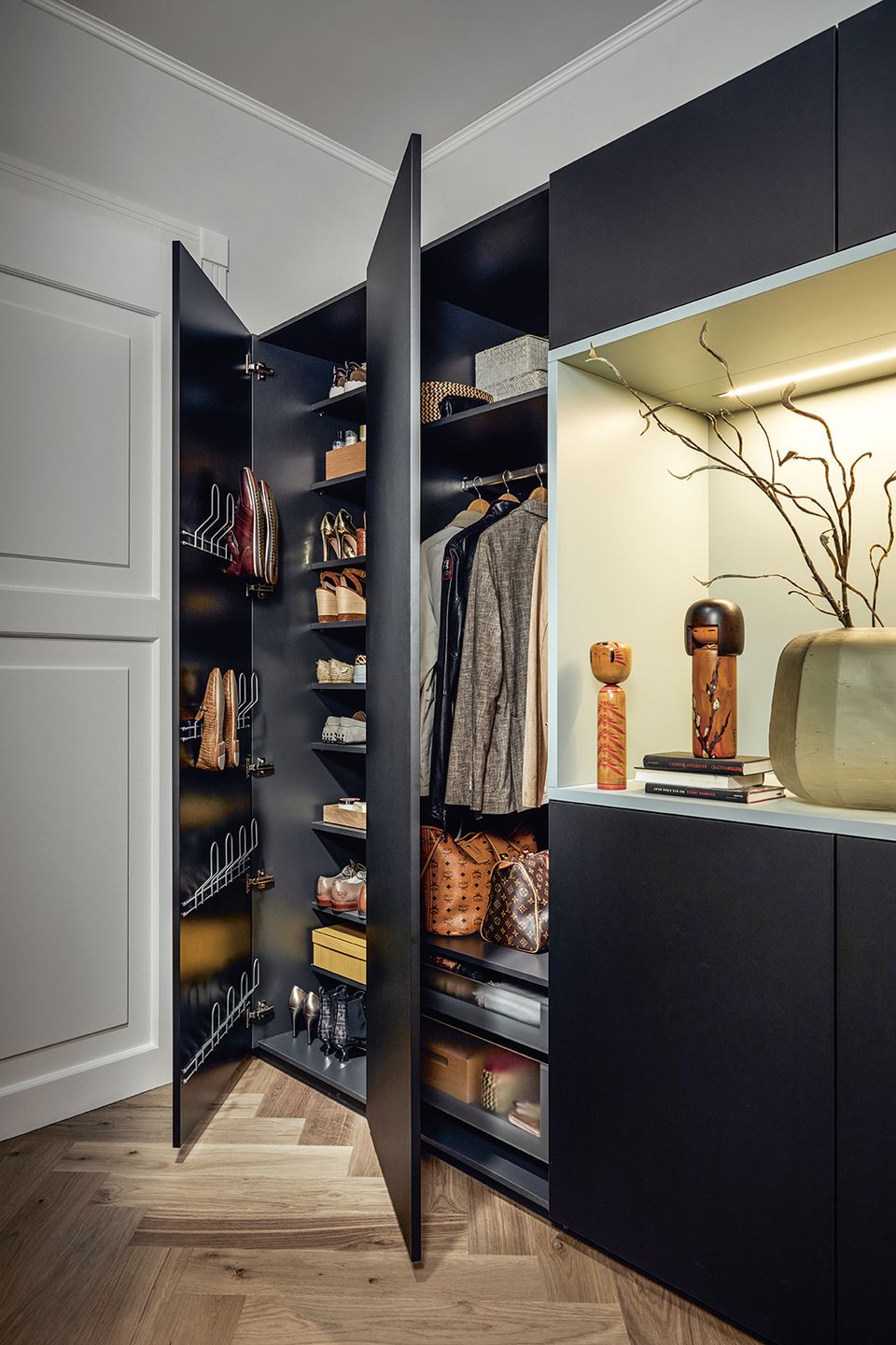 WARDROBE
A spacious wardrobe is the ideal place to store all kinds of items in an orderly fashion. At the same time, he makes a clear design statement.
© Copyright 2023 next125 & Schüller Möbelwerk KG.
All rights reserved.