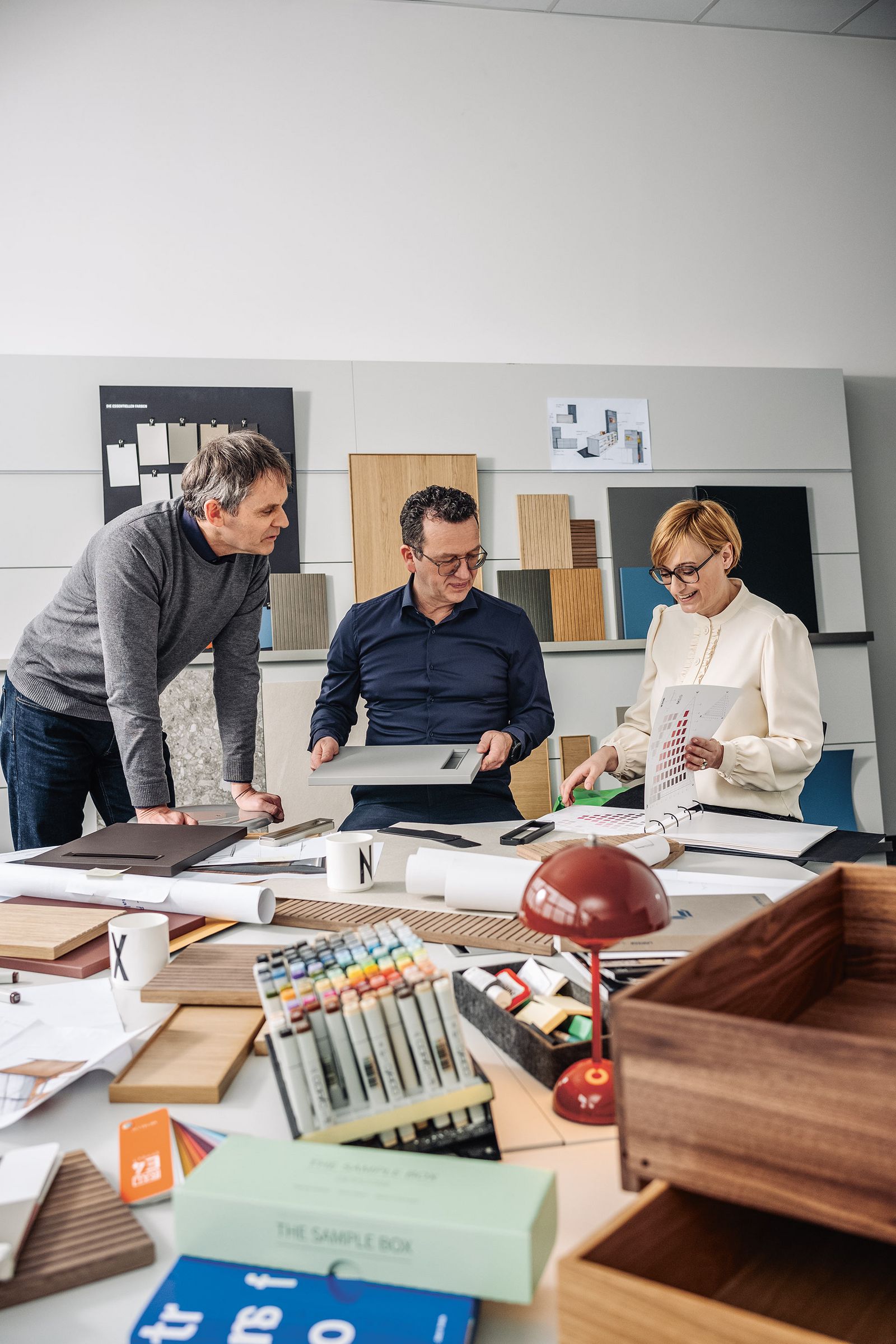 Designer-Talk – Make it!
Talking to the brand designers of next125
Next stop … Herrieden, a small town on the Altmühl river. The place where next125 was born. Here, premium kitchen are being designed, planned and implemented in refreshing new ways. What follows is an interview with the Creative Makers on site. CEO Markus Schüller, product designer Thomas Pfister und head of marketing Annette Schumacher what the philosophy of next125 is about.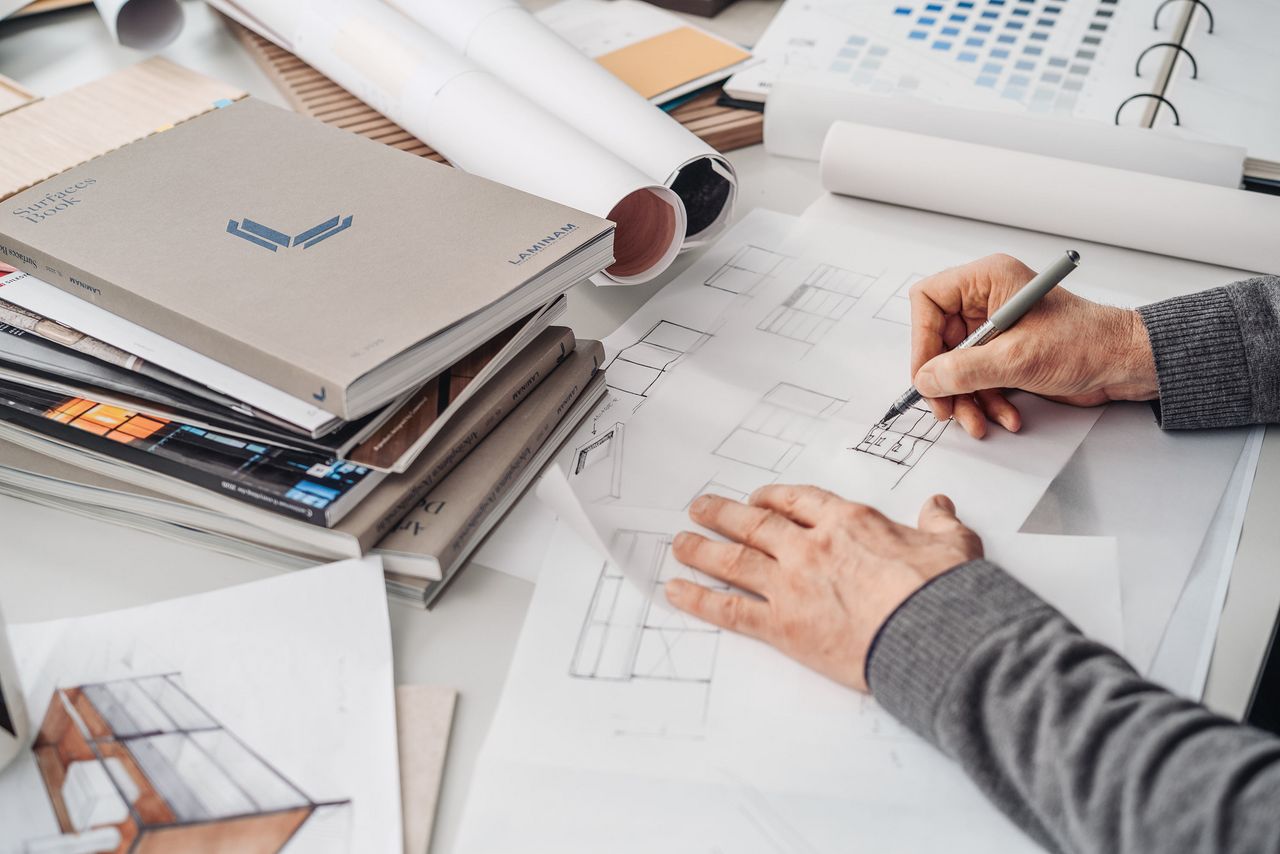 Even if the company isn't a manufactory – its designers borrow from craftmanship.
You started out in the craft trade, then went into the uncharted territory of industrial production around 20 years ago with the brand next125. Why?
MARKUS SCHÜLLER: In the beginning, there was never any talk about a brand. We only ever spoke about the premium sector – a different market segment, different commercial structures and different target groups.
THOMAS PFISTER: The only thing set in stone was the concept of grid kitchens. We wanted them to be easily integrated and combined with other elements in the room while remaining technically at the forefront. The aim was always to be able to mass produce unique items, in the most perfect form possible.
ANNETTE SCHUMACHER: We aren't manufacturers, nevertheless, we borrow from craftsmanship. Take our cooking table as an example. It's about striking a good balance between artistic design and technical feasibility. A synthesis that forms the basis of the Bauhaus movement. We're essentially pushing ahead with the democratisation of design at next 125.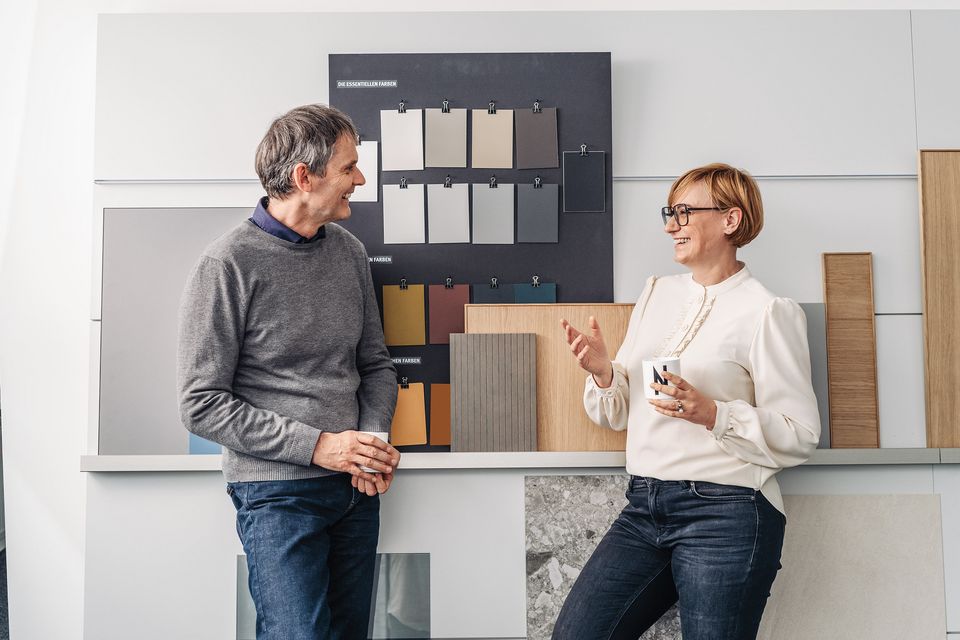 In what way?
THOMAS PFISTER: By making good design affordable. Creating elegant and extraordinary kitchens according to our guidelines of form, function and materiality.
ANNETTE SCHUMACHER:Authentic kitchens, in short.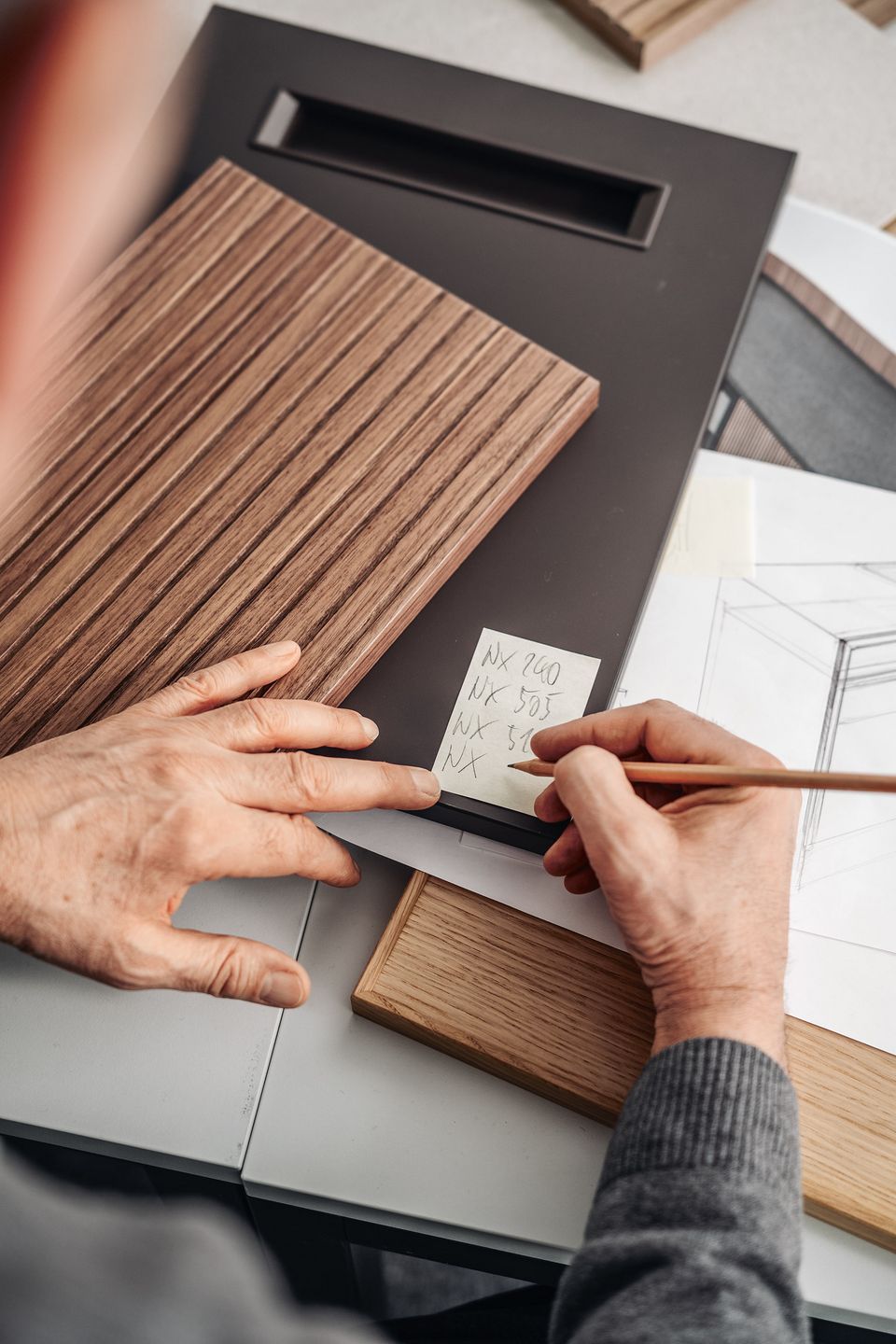 Unique items in series – next125 stands for sophisticated design that is industrially produced to remain affordable.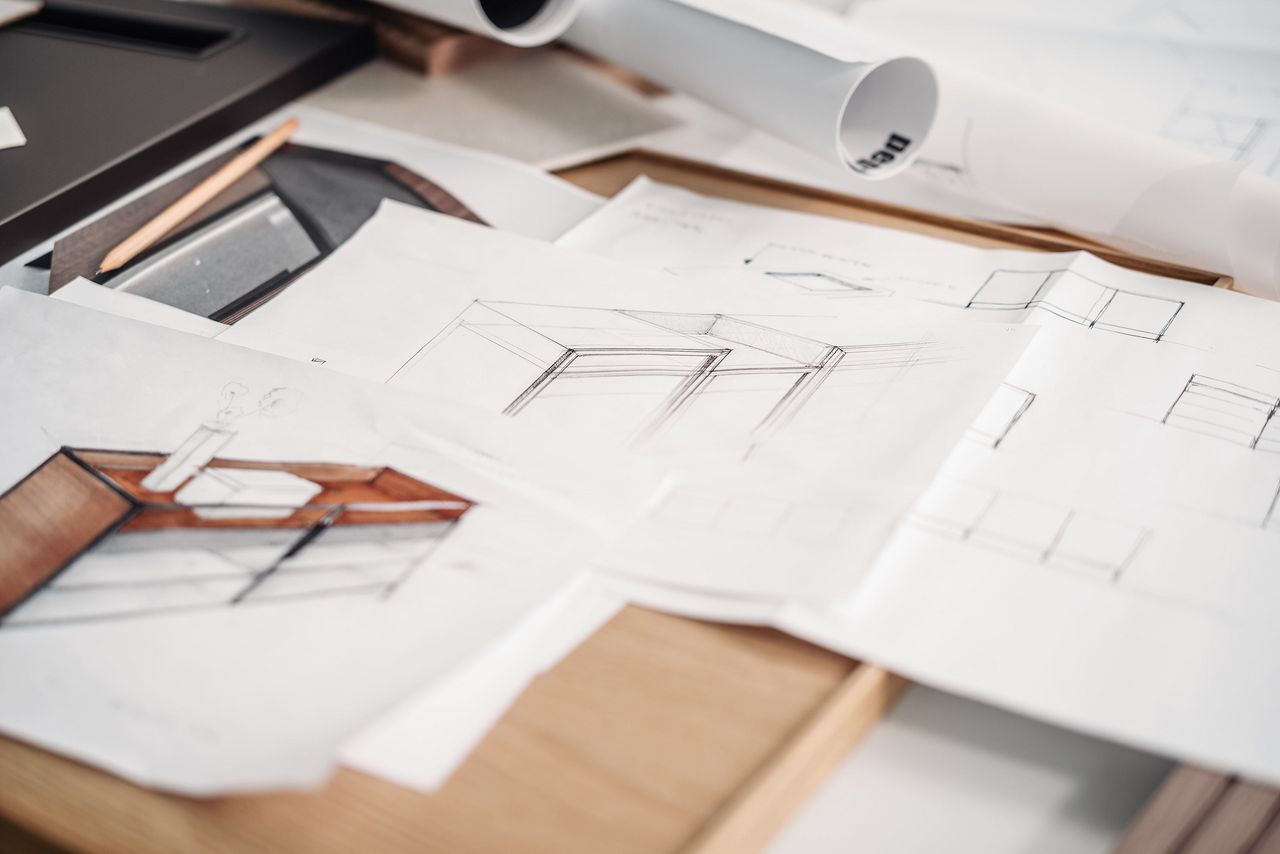 It's about finding a good balance – between the artistic design and technical feasibility.
What is the brand claim all about?
ANNETTE SCHUMACHER: The kitchen isn't just another area detached from its surroundings. It has to serve its purpose. It's a place people use primarily for cooking and enjoying food. They have to be able to completely identify with the product.
THOMAS PFISTER: Our kitchens are like the people who make them. Simply authentic.
MARKUS SCHÜLLER: As Thomas Pfister has said, it's not a performance – it's all about genuine passion, fun and the joy of creating. It's also about authenticity, because there's a lot of the people who plan and develop our kitchens in the product: their mentality, their culture. One of our principles is "just keep making".
ANNETTE SCHUMACHER: We aren't Creative Philosophers, we're Creative Makers (laughs).
MARKUS SCHÜLLER: We're down to earth. Courageous and even willing to experiment. But the form has always come second to function, which has to be exceptional, something special.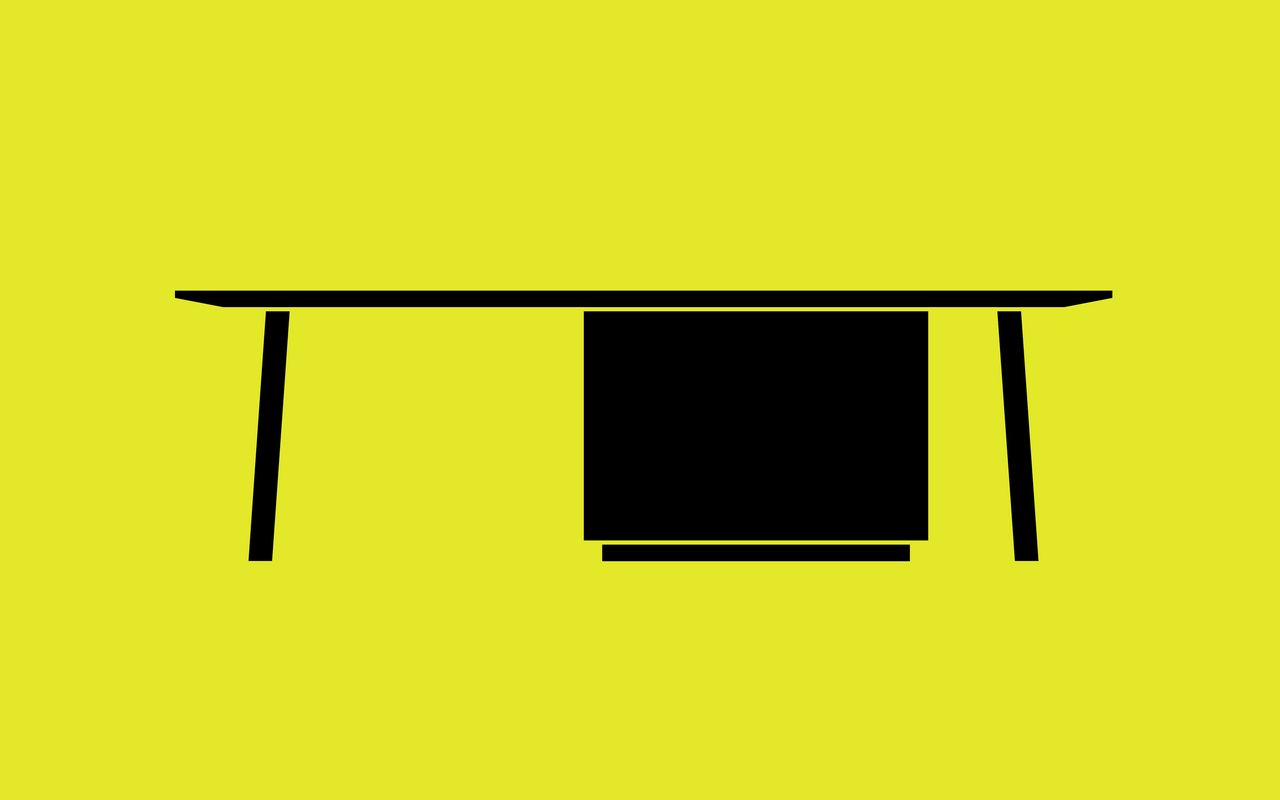 Discover more
More about the new self-awareness of the brand and how to keep the finger on the pulse away from the big city, you will learn in the complete interview in the next125 journal.
© Copyright 2023 next125 & Schüller Möbelwerk KG.
All rights reserved.