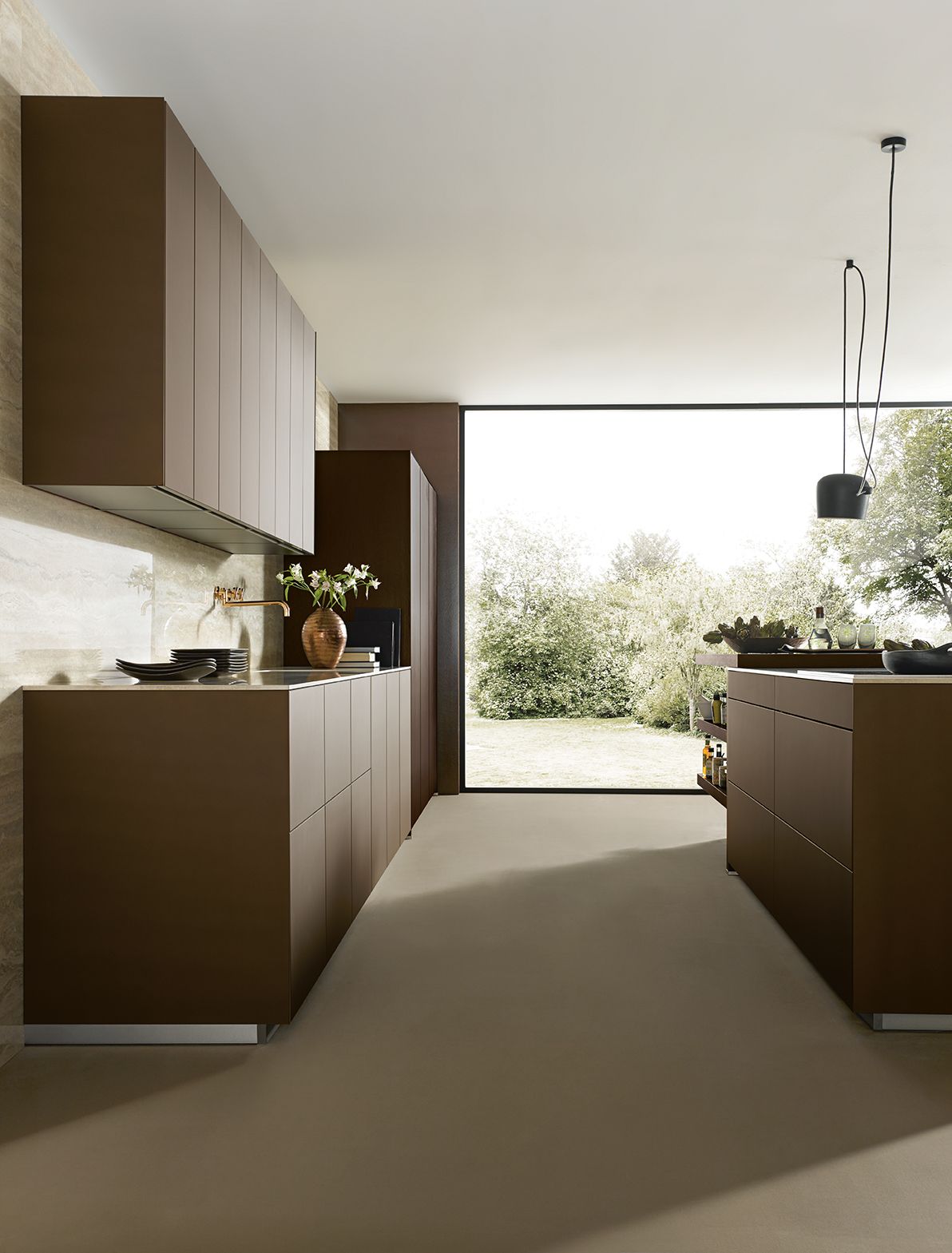 next125 – The story
Designed to be seen from the outset
In the early 2000s, the forward-looking idea of a 125-mm grid was adapted for the kitchen, inspired by architectural standards. This concept, which was known for its visual peace and harmony, had now also found a place in the kitchen sector. Under the promising slogan "A new generation of kitchens", next125 established itself as an innovative designer kitchen brand, which placed the highest demands on versatility, functionality and aesthetics.
Raster & carcase system
The next125 design concept is based on an architectural feature: the metric grid size. The kitchen grid height of 125 mm therefore lends its name to the brand name.
The precise workmanship and use of cutting-edge technology were essential for next125 from the outset. Thanks to industrial manufacturing methods, the company was able to set new standards in terms of quality and precision. Its kitchens were optimally crafted and always state of the art. This combination of design innovation and progressive manufacturing made next125 a groundbreaking brand in the kitchen sector, which is still unparalleled today.
In the 2010s, next125 and next line took centre stage. With their innovative appearance and clear joins (or clear lines as we would say today) they strived for a purist, scaled-back design. One highlight was an elegant new feature presented by next line: handleless kitchens that combined both modern and classic design.
Over time, next line, originally started as an independent brand, was integrated into the next125 portfolio. At the same time, the next125 campaign image took on a new direction. True to the innovative nature of the kitchen brand, an unconventional scene was set: farm animals in a peculiar environment explored the premium kitchen, providing for unique imagery.
At the start of the 2020s, next125 entered into a new phase of maturity. Under the concept of a "new look", the brand presented a completely new logo and its creative makers who provide a new perspective of kitchen design. Through creative eyes and authentic stories, next125 brings design into people's homes and touches their hearts. Its claim "authentic kitchen" couldn't be more fitting.
Today, next125 is an established premium brand that can be proud of a long success story built on experience and continual development. With every step, the brand has strengthened its position and reinforced its claim to excellence in the kitchen sector. Through continual improvement and innovations, next125 has become a name we can rely on, representing outstanding quality,functionality and attractive design.
The brand next125
Inspired by the ideas of Bauhaus – functional, durable and timelessly beautiful: We design the personal unique piece in series.
next125 glitters with gold:
German Brand Award 2023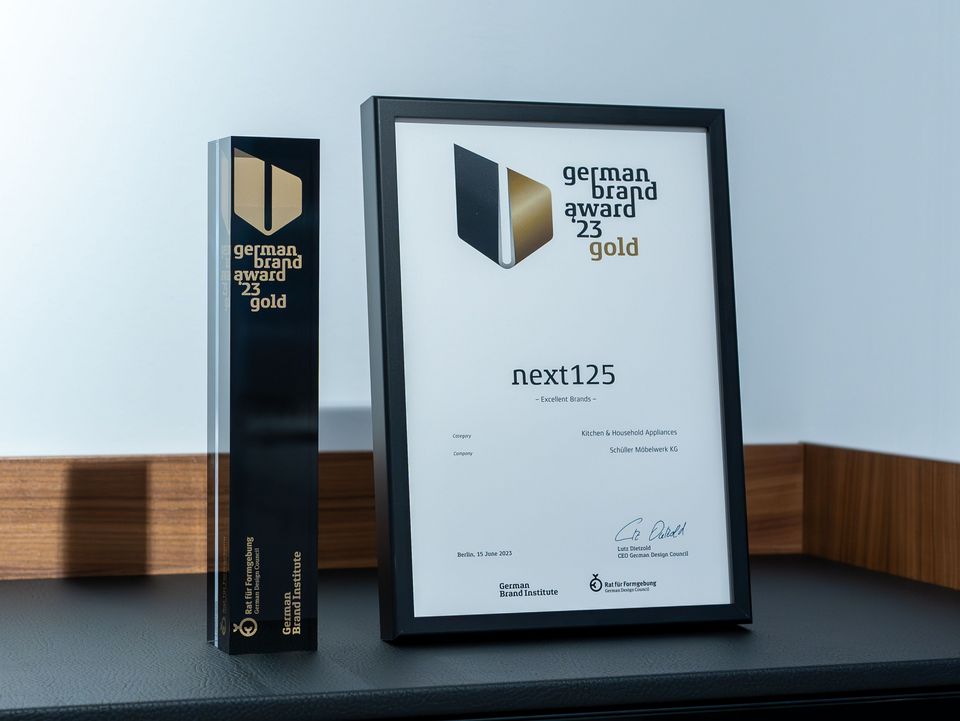 next125 has received the Design Council's "German Brand Award 2023 Gold" in the "Excellent Brands – Kitchen & Household Appliances" category. Already several times next125 could convince for unique kitchen design: Furnishings, which were awarded this year, you can find in our magazine article "Award-winning design".
© Copyright 2023 next125 & Schüller Möbelwerk KG.
All rights reserved.