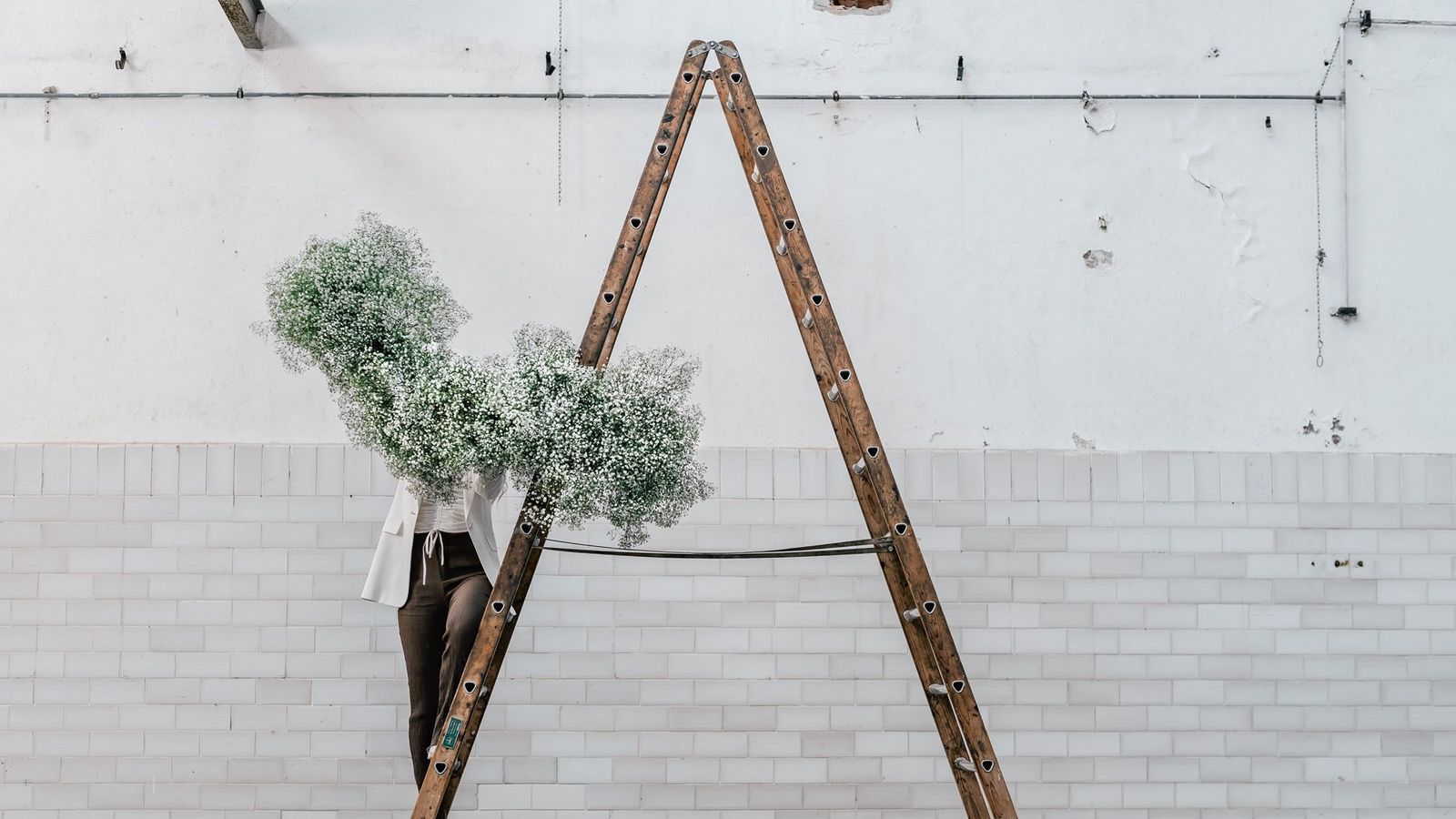 New Campaign
Creative Makers: Flower Art
Brands come to life thanks to the people who design them, provide inspiration and interact with them: Creative Makers. And the kitchen is a place that unleashes creativity. Our new campaign explores how these factors work together.
Meet: the botanical set designer and the photo artist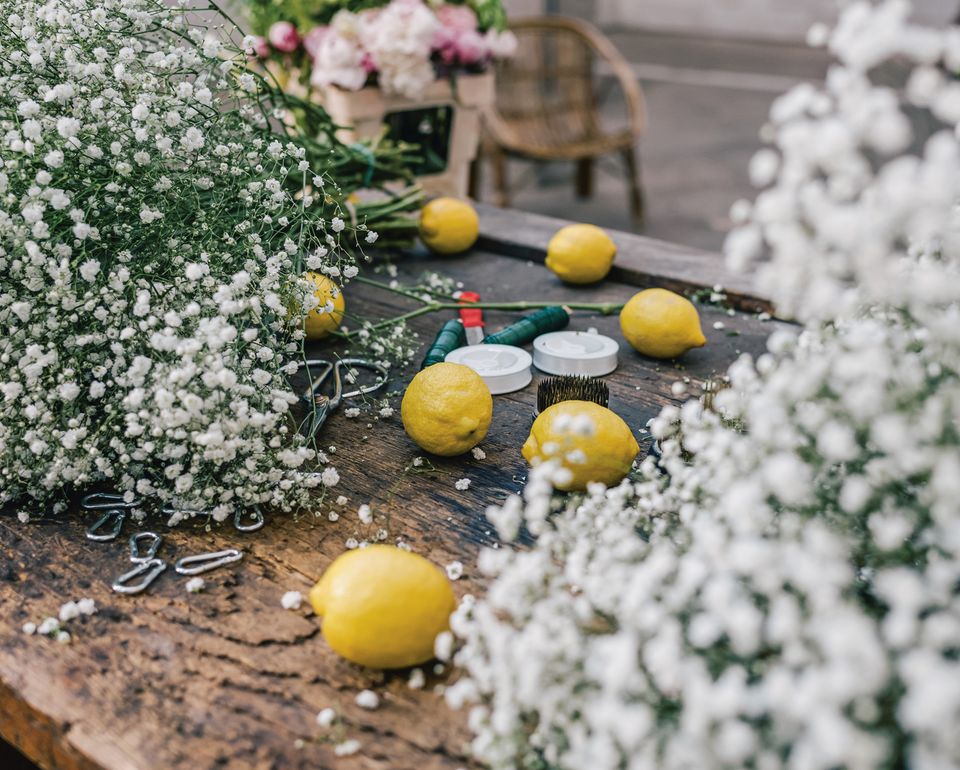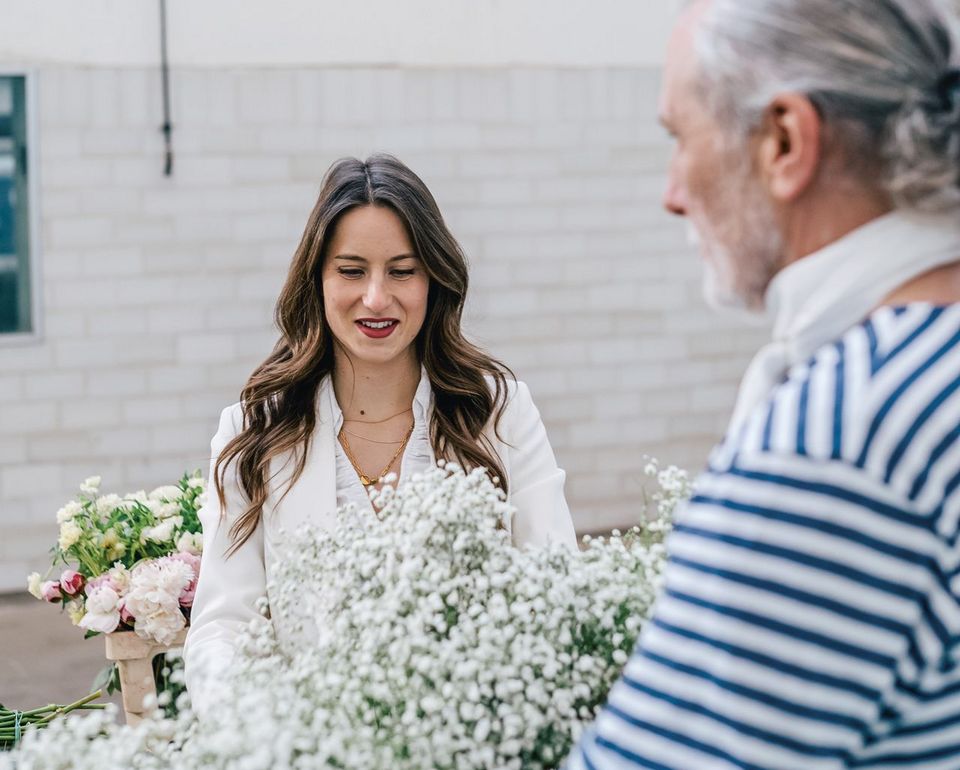 For the first motif, "Flower Art", we asked photo artist Claus Friedrich Rudolph and botanical set designer Valentina Teinitzer to combine flower art with the kitchen. The result is an exciting contrast between precision and technology on the one hand and vitality and opulence on the other.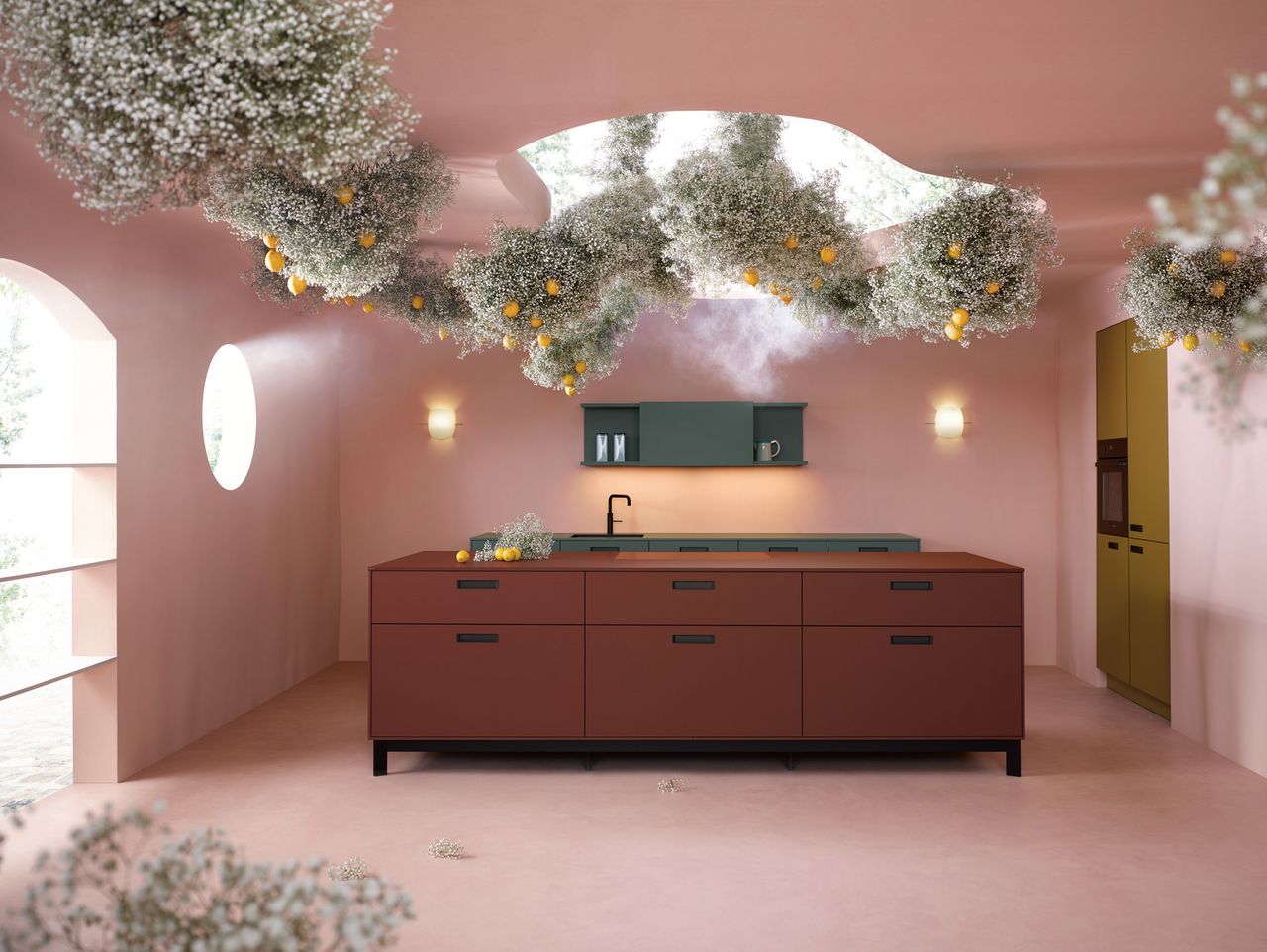 The main actor: nx510
It didn't take long before their imaginations began to flow: generous, open work surfaces, inconspicious storage space and unimposing technology. In terms of the next125 portfolio, this means a cooking island on filigree legs, a shelf unit with a sliding door and an appliance cabinet recessed into the wall. Cubic shapes, generous unit widths with flush fronts and exceptional colours: Indianred, Cobaltgreen and Olivyellow. All this is reflected in the new campaign motif with the nx510 as its main character.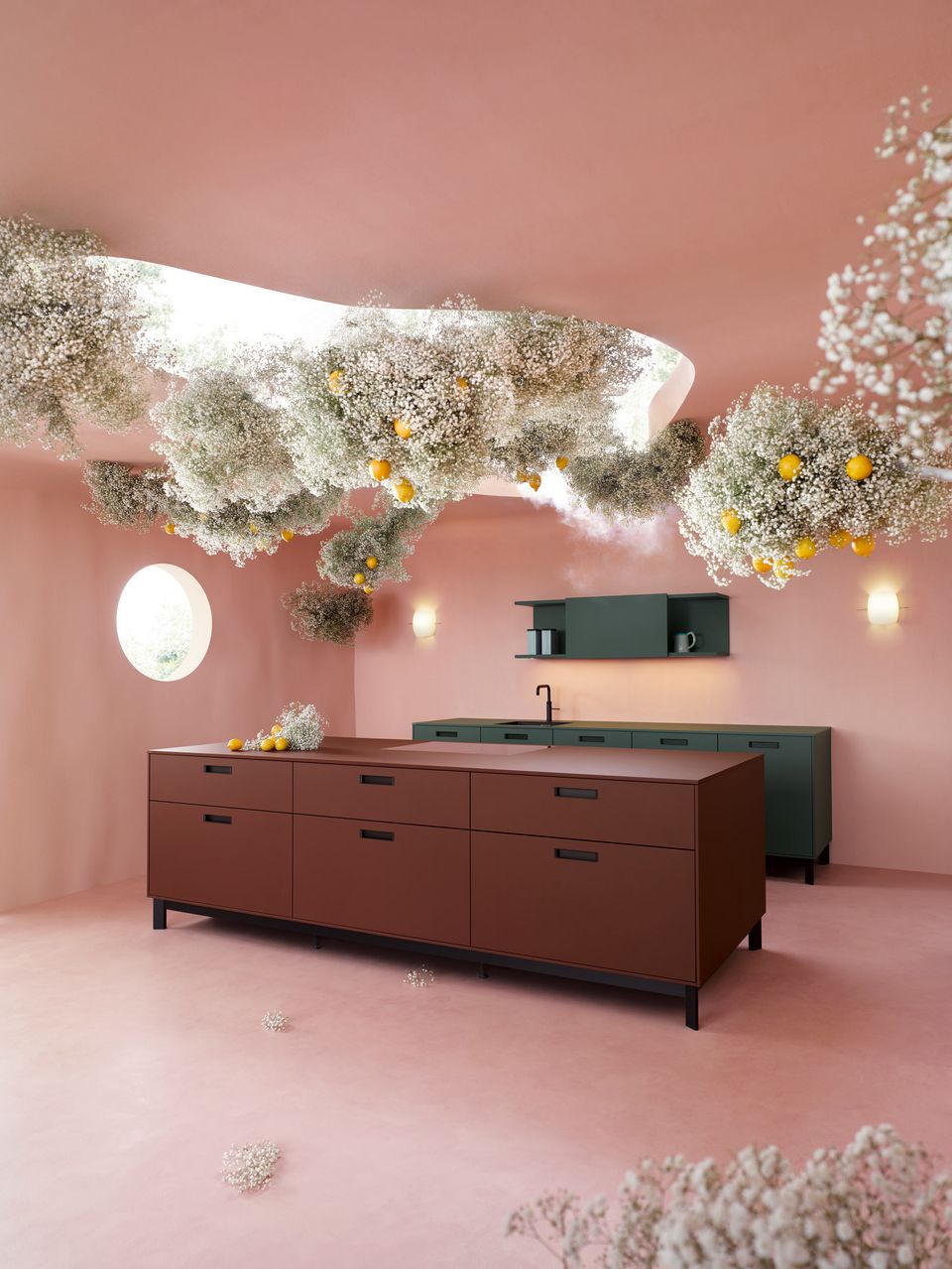 The kitchen as a work of art – the interplay between light and colour, gypsophila and lemons interacts with the architecture of the room in an exploration of its quality and depth.
Floral artist Valentina Teinitzer adds two more ingredients: gypsophila and lemons, which she drapes beneath the skylight to form a cloud above the whole room using techniques from the Japanese floral art ikebana.
Capturing that which is ephemeral by nature – floral artist Valentina Teinitzer and photo artist Claus Friedrich Rudolph
"I translate deep feelings into something visible. Plants are the perfect medium for doing this."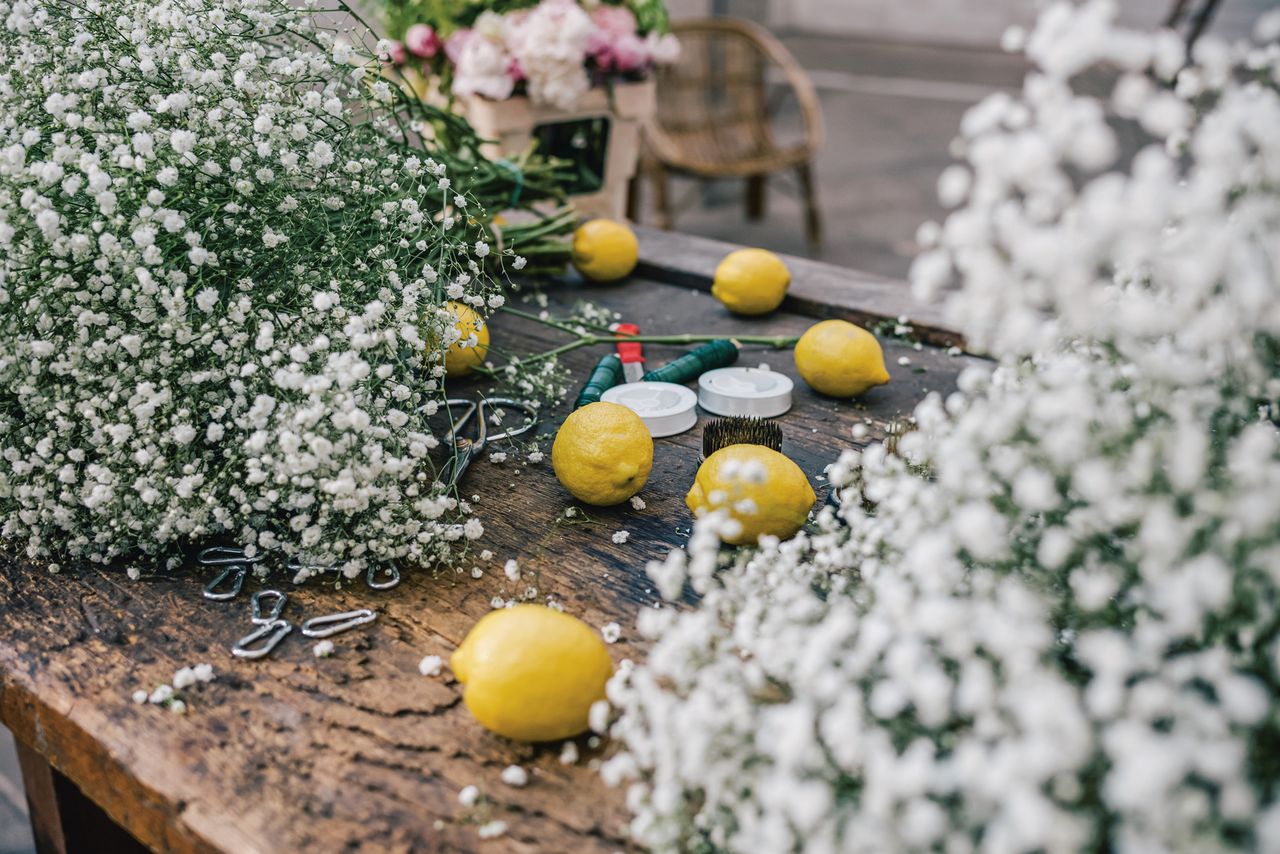 It's all about essence, in art as in the kitchen
"Flowers, plants, fruit – everything I work with is also used in the kitchen," she explains, in reference to what connects her artwork to next125. She goes on to describe how her installation illustrates the ways in which nature emerges in the kitchen whenever we work with natural ingredients, and how we engage with it in many different ways. This can be either consciously or unconsciously, through our senses of smell, taste, sight and touch. It's all about essence, in art as in the kitchen.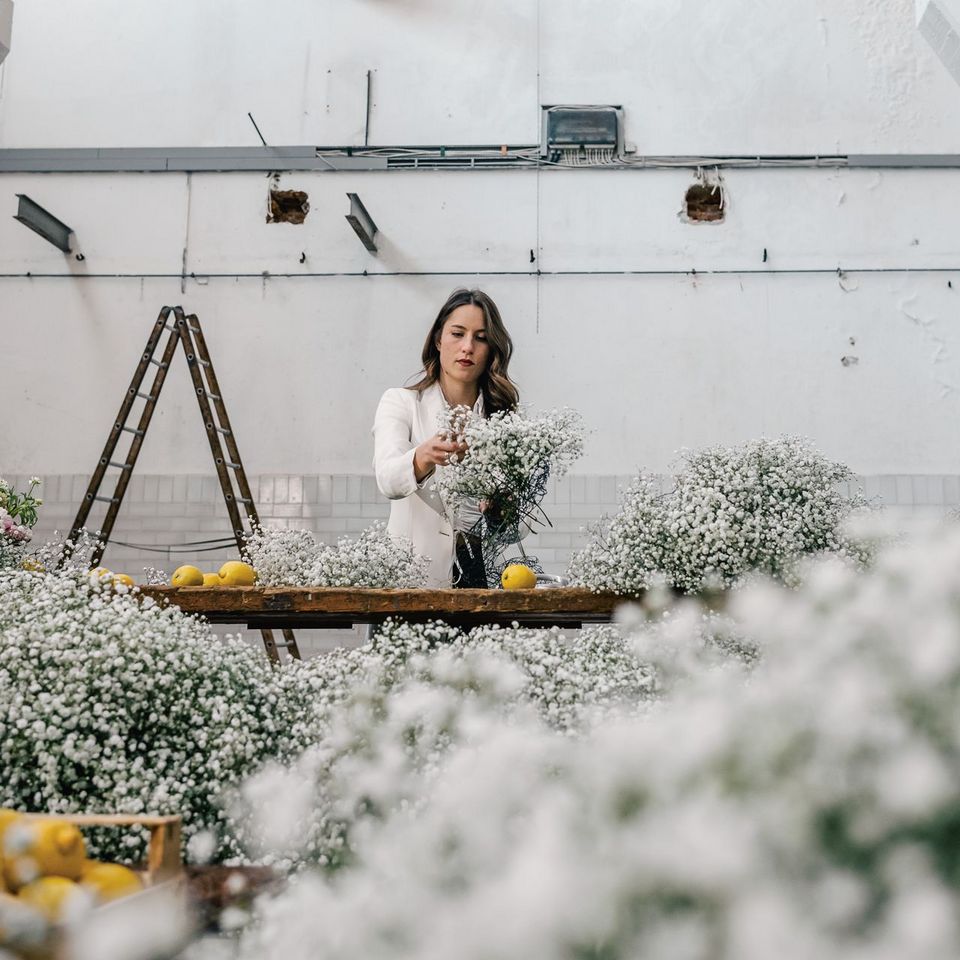 Making essences visible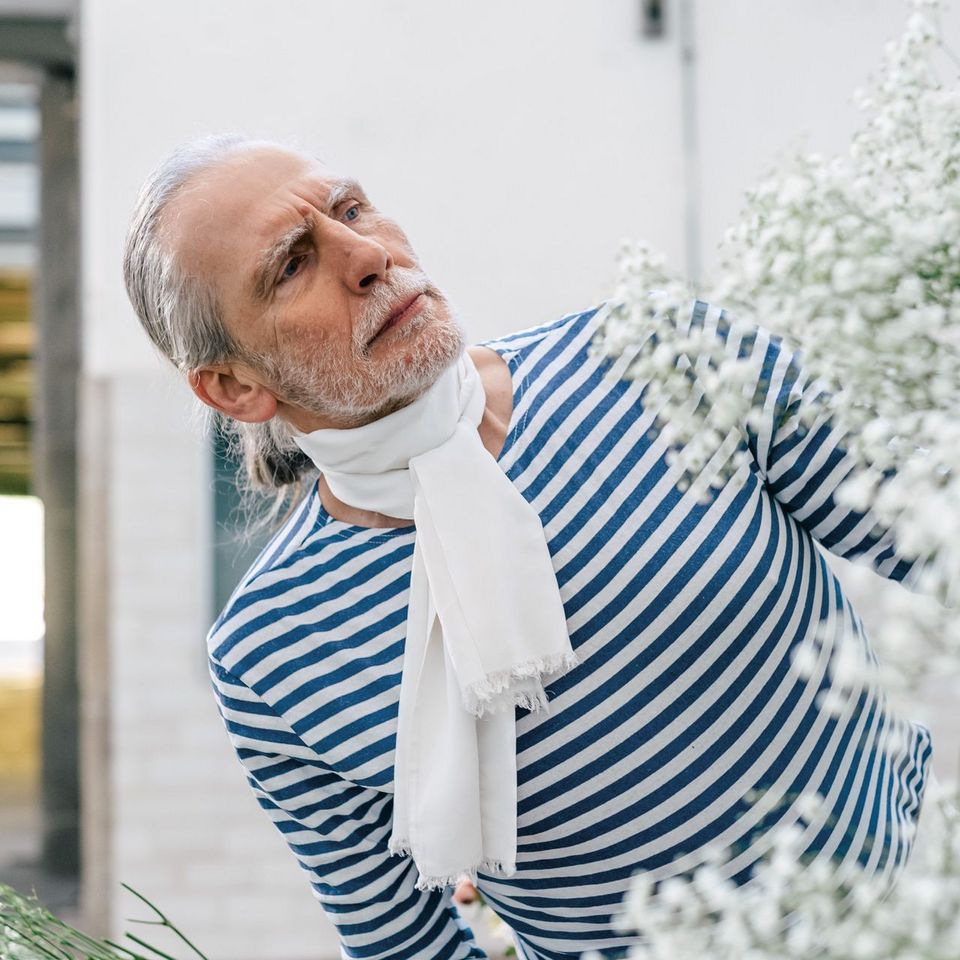 Claus Friedrich Rudolph calls what he sees right before his eyes a "fragrant cloud". For him, photography is about transforming the essence of things into something visible. According to him, his art simply involves "screwing" his imagination to something fixed – just like the camera on the tripod – and then waiting. Because: "Everything comes from within."
Because next125 is more than just a kitchen, next125 is an emotional experience out of colours, forms and functions that appeals to the senses and touches people. Next125 is an attitude, a perspective, it is sensual experience and meaningful use.
Discover more?
Do you want to learn more about floral artist Valentina Teinitzer and photo artist Claus Friedrich Rudolph? In our next125 newspaper, we continue the look behind the scenes, give new impulses and inspirations und present our new products.
© Copyright 2023 next125 & Schüller Möbelwerk KG.
All rights reserved.