5 tips on colourful kitchens
next125 product designer Thomas Pfister gives 5 tips on colourful kitchens
Colours are a recurrent theme in the world of design and it's easy to get carried away. Whether Le Corbusier's Architectural Polychromy – a scale of 63 shades divided into nine groups – Arne Jacobsen's Series 7 with which he made history in terms of colour, Yves Klein's classic ultramarine blue or Verner Panton's bright colours, these masterpieces continue to enrich the design world today.
next125 also places special importance on the subject of colour and puts a lot of time and effort into developing new shades for the collection. After all, the carefully selected colours need to satisfy the eye of the beholder for a long time to come. If you are toying with the idea of a colourful kitchen, we can help: the next125 product designer Thomas Pfister has given us 5 tips on how to design a colourful kitchen.
#1 How to find the right colour and material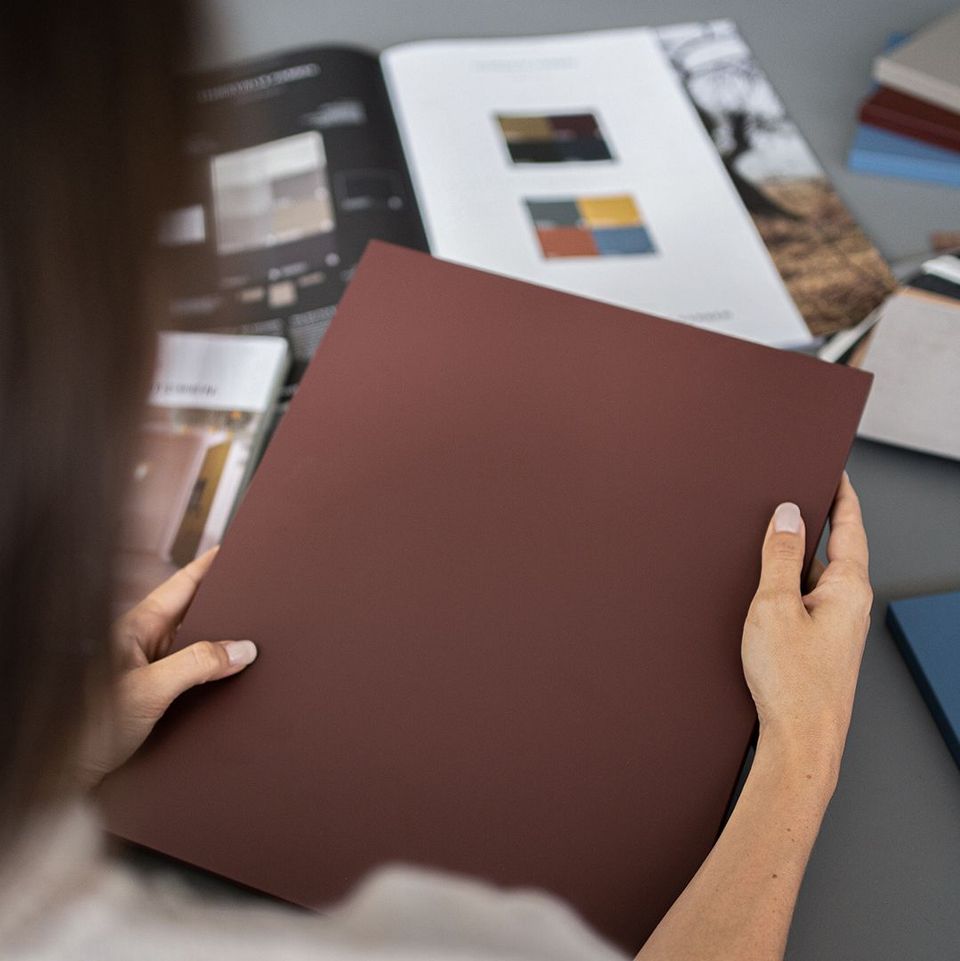 First of all you need to find some inspiration. The best way to do this is through Pinterest and Instagram. Interior design magazines, books on architecture and kitchen guides are also a good place to look. What's more, your specialist retailer's showroom will also provide design ideas. When faced with countless options, you should always ask yourself the following question: what colour will I still like in 20 years' time? My tip: devise a room concept that includes the kitchen and wall colours, and the colour and material of the floor and any adjacent rooms. This will make the overall picture clearer. If you're not sure how many colours to choose, I recommend matching the colour of the walls to that of the fronts. To do that, get samples made up of different shades and see how they work at home at different times of the day and in different lights. Colour systems like NCS or RAL are a good place to start.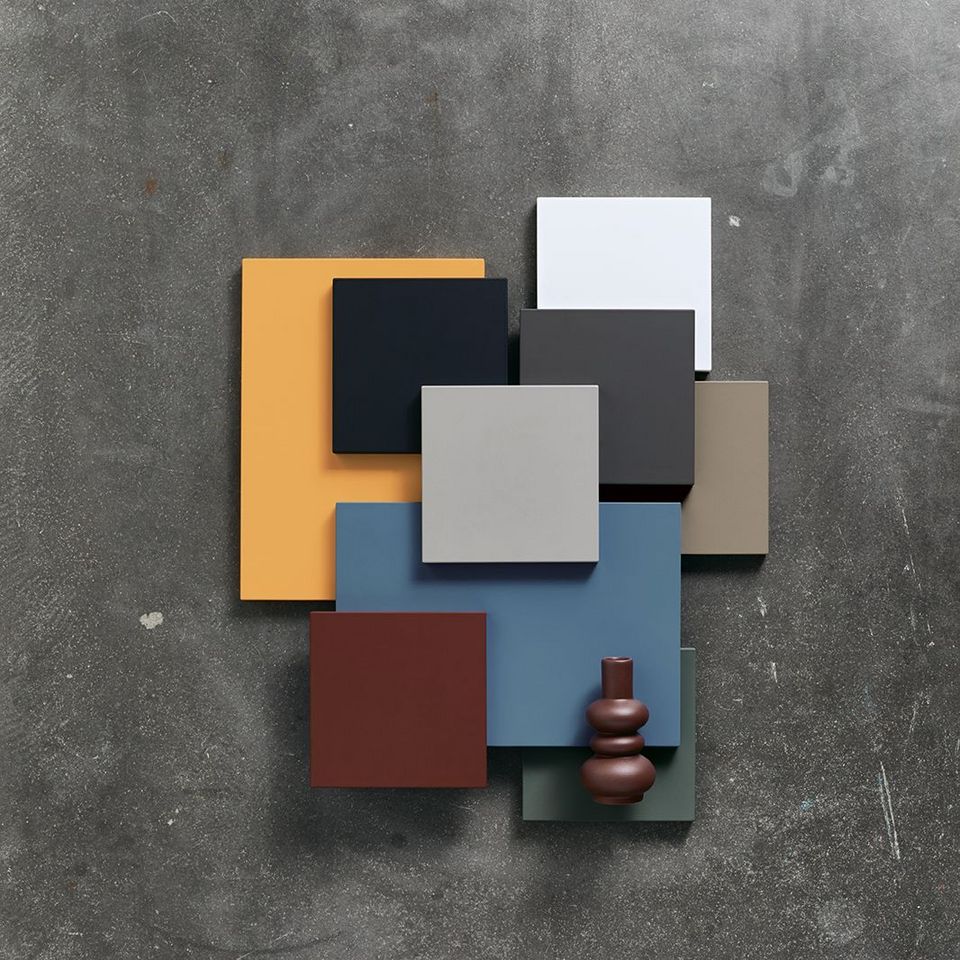 When selecting the right materials, individual requirements should be the main focus. next125 offers a range of top-quality high gloss lacquer, matt velvet and satin lacquer systems that reflect the broad colour spectrum of the premium brand. The matt velvet lacquer fronts considerably reduce annoying fingerprints thanks to their anti-fingerprint coating. This is particularly appealing in the case of darker fronts, which are very popular at present.
#2 Be brave
Colours and materials have changed in recent years: people like to experiment more, steering away from white, beige and grey tones and embracing more colour. And there is a greater desire for variety when it comes to materials: in addition to SensiQ, glass, ceramic and veneered fronts are becoming more popular. These factors guarantee a tailored end result that suits the occupants down to the ground. But you don't have to jump in with both feet and go for a completely red or green kitchen. If you're erring on the sceptical side when it comes to colours, you should keep the kitchen units subtle and add a touch of colour to the room through accessories or the walls. In case of doubt, it's much quicker to paint a wall or change the decor than to replace the whole kitchen.
#3 Combine several colours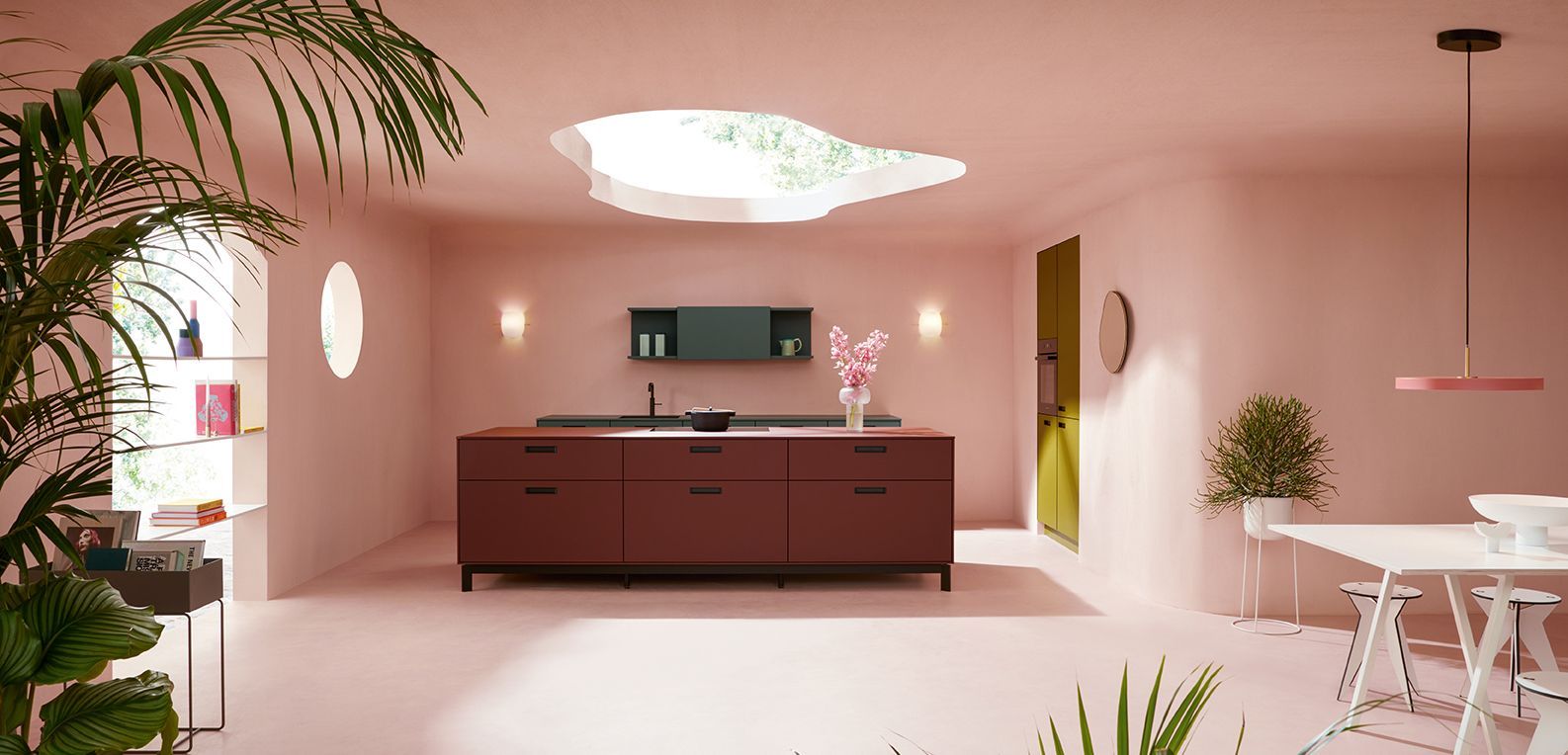 A combination of different colours can be implemented perfectly. My advice: choose a main colour, teamed with one or more accent colours or different shades of the same colour. You can also think in blocks: plan the kitchen island in one colour and the tall units in another. If you prefer something a little more low-key, you can use a different coloured worktop or contrasting grip ledge profiles. It is also possible to add splashes of colour using recess elements, open shelving or a breakfast bar. The next125 colour concept can help. It is divided into three colour categories: essential, elegant and exceptional. These colours, which are designed to go together, make it really easy to come up with your own individual colour scheme.
#4 Think about the room itself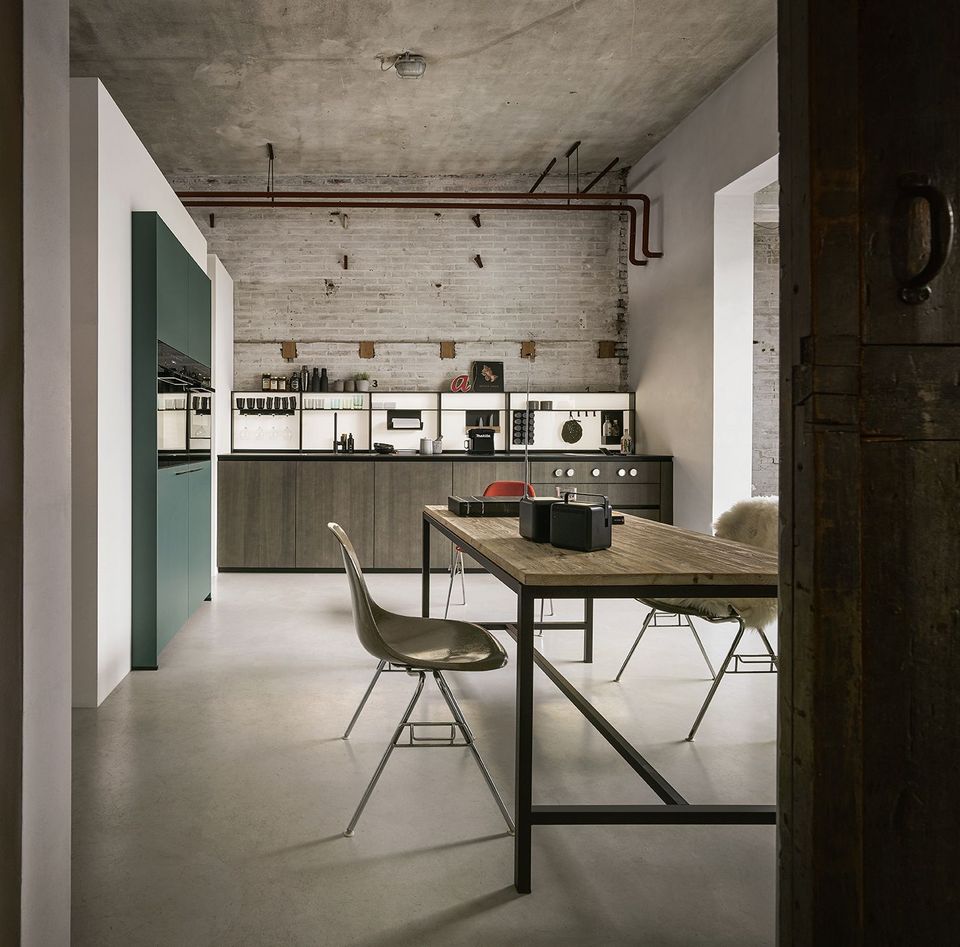 Before working out what colour your kitchen design should be, you should become familiar with the characteristics of the room. Do you have a small room and want to make it look bigger? Should specific architectural details be highlighted? How much natural light is there and where does it fall? The right choice of colour can add appropriate accents. If your kitchen is on the small side, we recommend using light colours that will make the room look bigger and more welcoming. Neutral tones like crystal white and different grey and brown shades can be used just as well as bright cobalt green or azure blue. In bigger rooms, you can take the plunge and go for dark colours. To make a statement and give the room shape and character, onyx black, mocha brown or elegant olive yellow and Indian red are great options. As well as colourful kitchen units, you can add jazzy highlights by using matching wall colours or accessories.
#5 Follow your instinct
The last tip is plain and simple: listen to your gut! Take a look at how you use colours in other areas of your life – from your clothing to your furniture. If, for example, you only dress in black and white, it's questionable whether or not you'll be happy with a yellow kitchen. Just go with your personal taste: don't follow any trends and choose a colour that you love. Only then will you be happy with it for years to come.
© Copyright 2023 next125 & Schüller Möbelwerk KG.
All rights reserved.