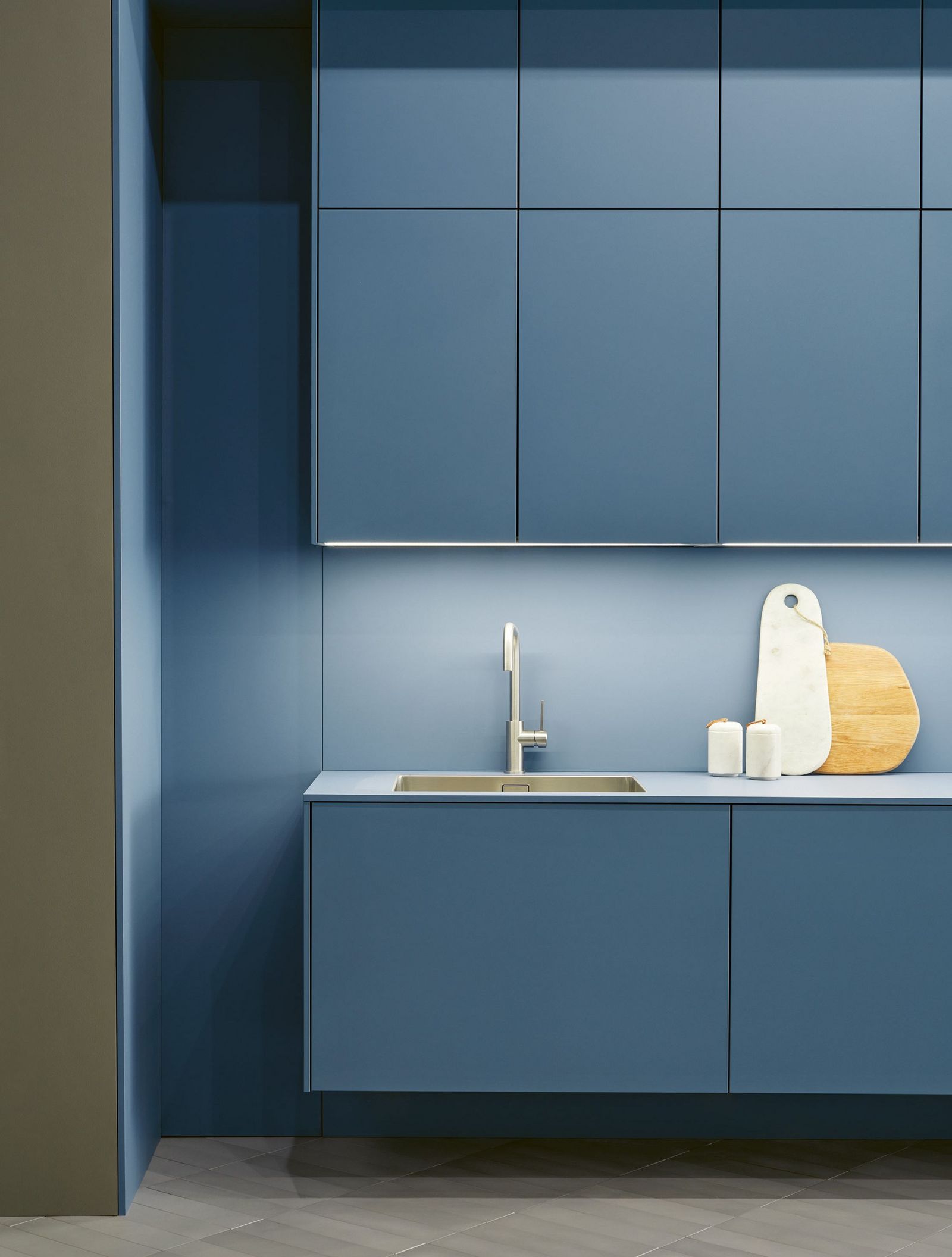 Lighting
More than just light or dark
Light can play a key role when the function of the kitchen transitions from work to pleasure.
Effect lighting or work light, wonderfully bright or dimmable if desired for atmosphere: In living spaces and in the kitchen, light plays a different role for every person. Everyone benefits when the right solution is available for all preferences: From pendant luminaires to cabinet interior lighting, and LEDs above the work surface.
It provides light, but is never intrusive. Just the essentials – the luminaire seems to almost float above the cooking island and it is a perfect light source. Use the 4-channel wireless controller to precisely regulate light temperature. The LED pendent luminaire is available in a stainless steel coloured version or onyx black version. With height-adjustable technology the luminaire fits anywhere.
Light plays a major role in the work area of the kitchen – good and effective work is only possible with adequate light and no shadows. This is most easily achieved with direct light from above: LED spots as downlight luminaires are well-suited for this.
Light
Striking and individual
Light
Underside lighting
Wall light board
Interior lighting
LED lighting shelf dimmbar
LED illuminated wall shelf Wing
© Copyright 2022 next125 & Schüller Möbelwerk KG.
All rights reserved.