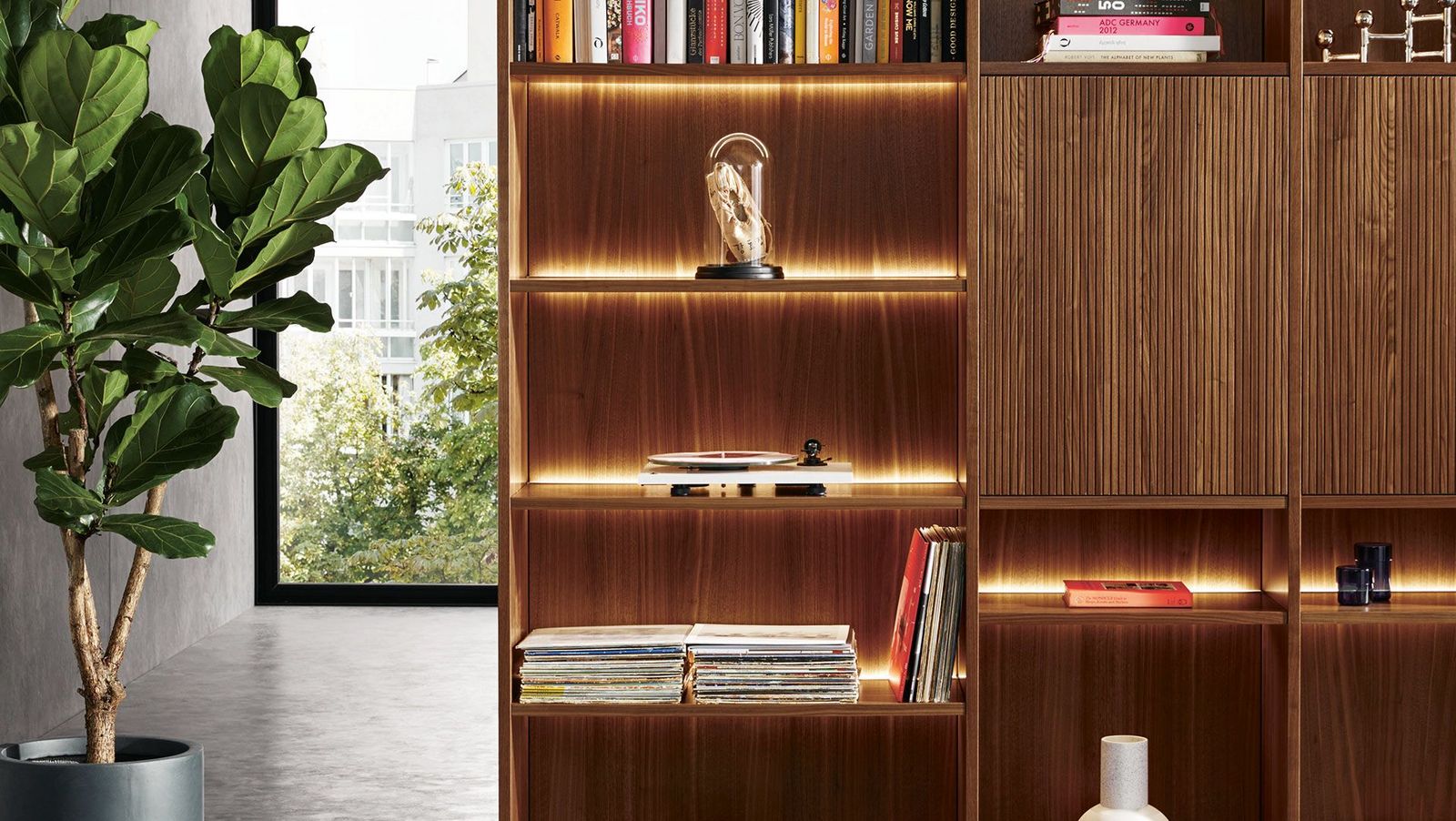 Shelves
Flowing transition to the living room
For fast access to the most-used kitchen utensils, integration of the complete library or simply as a decorative aspect – shelves open up a world of possibilities.
Support panel open shelf units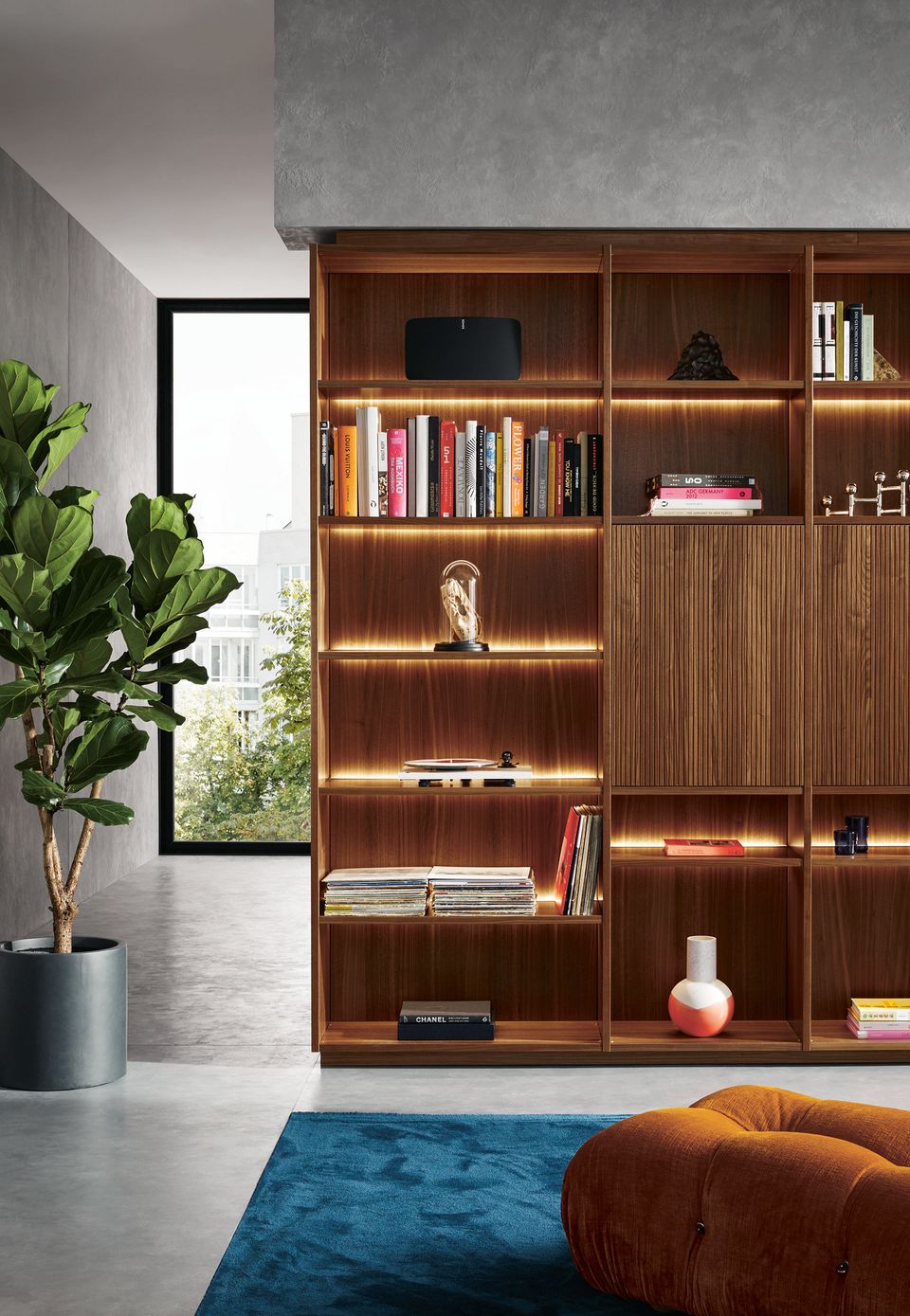 An impressively towering 'display case' as an architectural highlight that both frames and divides rooms – guided by the elegant, indirect lighting.
Framewall
Don't hang around the bar, the bar itself is actually hanging. The backlit 'Framewall' provides brilliant emphasis to everything you place in it.

It perfectly utilises the storage space on the wall, giving every living room a certain je ne sais quoi whilst enabling the kitchen living space to be tailored to individual requirements. With its custom features it offers space for your beautiful and useful items. For those who like ambience, the lighting option lends a special atmosphere.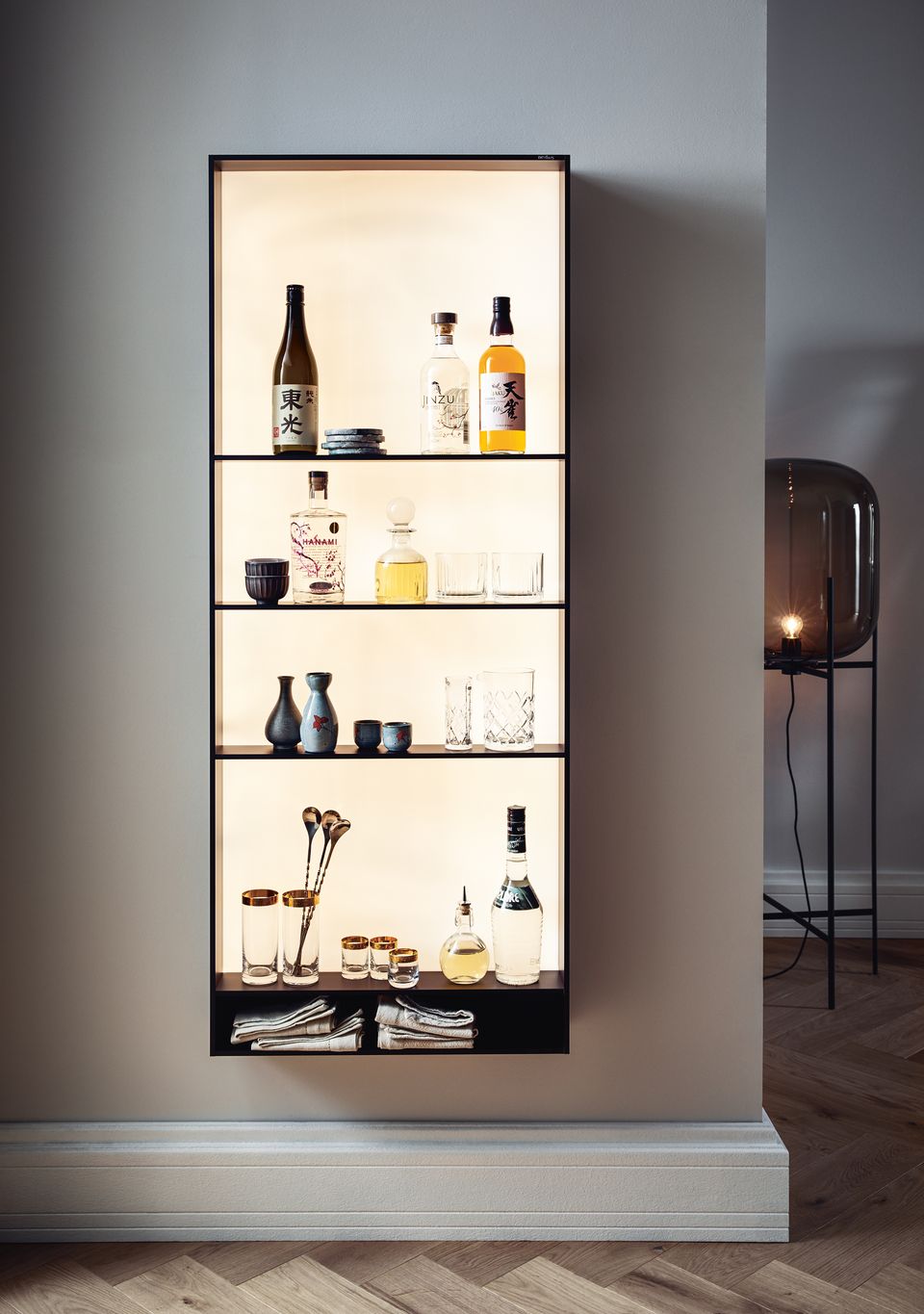 The shelf impresses with its minimalist aluminium frame in onyx black. The rear panel of the wall shelf, with its minimalist aluminium frame in onyx black, is available in plastic, SensiQ laminate, lacquer, glass, veneer and ceramic. All available without lighting or with the Emotion LED strip lights. The shelf itself becomes a special highlight with the flat, back-lit, white acrylic glass. The shelves can be fitted with different organisational elements. Here, for example, a holder for a kitchen roll or spice jars, a hook rail, a magnetic knife block, placement surfaces for vinegar and oil or a holder for stemware are offered. The next125 Framewall shelf is available in horizontal or vertical design.
© Copyright 2023 next125 & Schüller Möbelwerk KG.
All rights reserved.