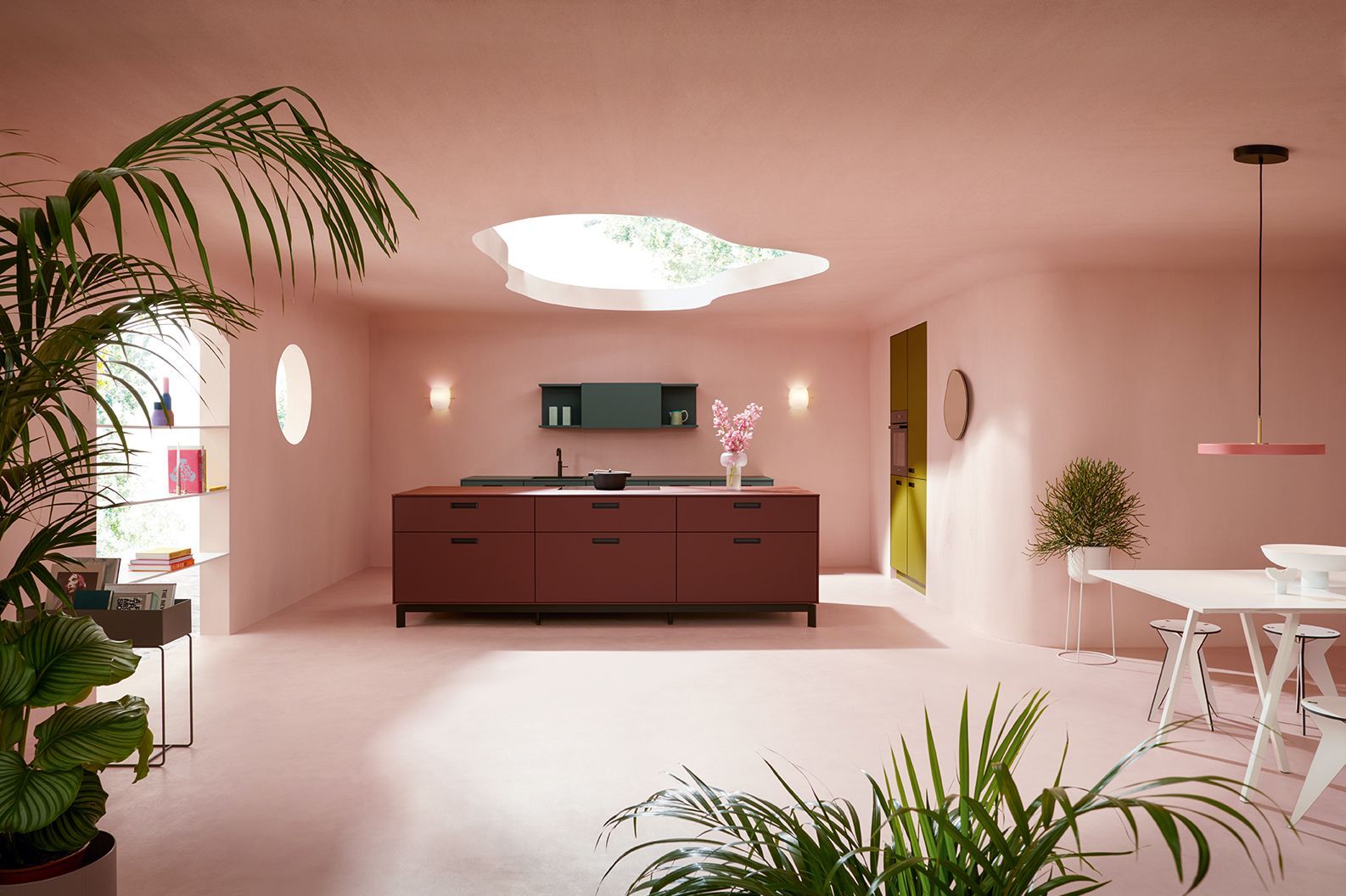 How to design your kitchen island
A kitchen island isn't just practical – it combines functionality with design and is a hub for interaction. We offer valuable tips on how to make your dream of a kitchen island a reality.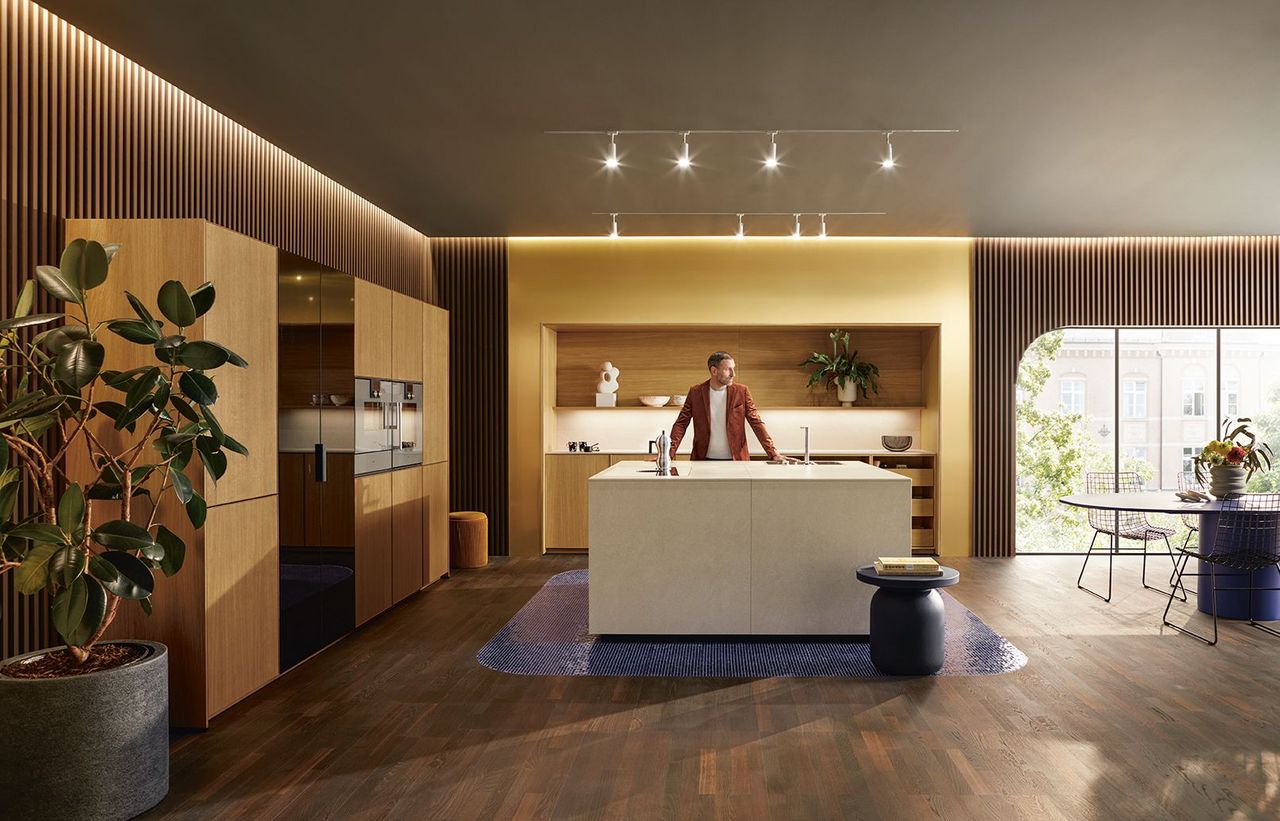 The kitchen has long been more than just a place to cook. Over the years, it has become increasingly open-plan and developed into a living space where family and friends get together and enjoy life. This is one of the reasons why a kitchen island has become indispensable for many people – because it symbolises the interactive heart of the room. In the case of challenging kitchen layouts in particular, an island is a unique design element. It combines multiple functions such as food preparation, cooking, cleaning or storage while also being a hub for communication. But what exactly do you need to consider when designing a kitchen island and what options are available? Our handy guide provides helpful planning tips.
Before you focus on the specific details, you should give some thought to various factors that may influence the general design. In short:
How big is the room?
Even in smaller kitchens, islands can still be an option, but should be kept compact so the room doesn't feel cramped. However, our experts advise against installing an island in kitchens under 15 square metres in size.
What function(s) should the island fulfil?
Do you primarily want the island for extra worktop space or additional storage? Do you want to use it as a dining table or breakfast bar? Should it house your hob or sink? Depending on the island's purpose, several factors such as electricity and water supplies, plug sockets, a downdraft extractor, an extractor hood or space for bar stools need to be considered during the design stage.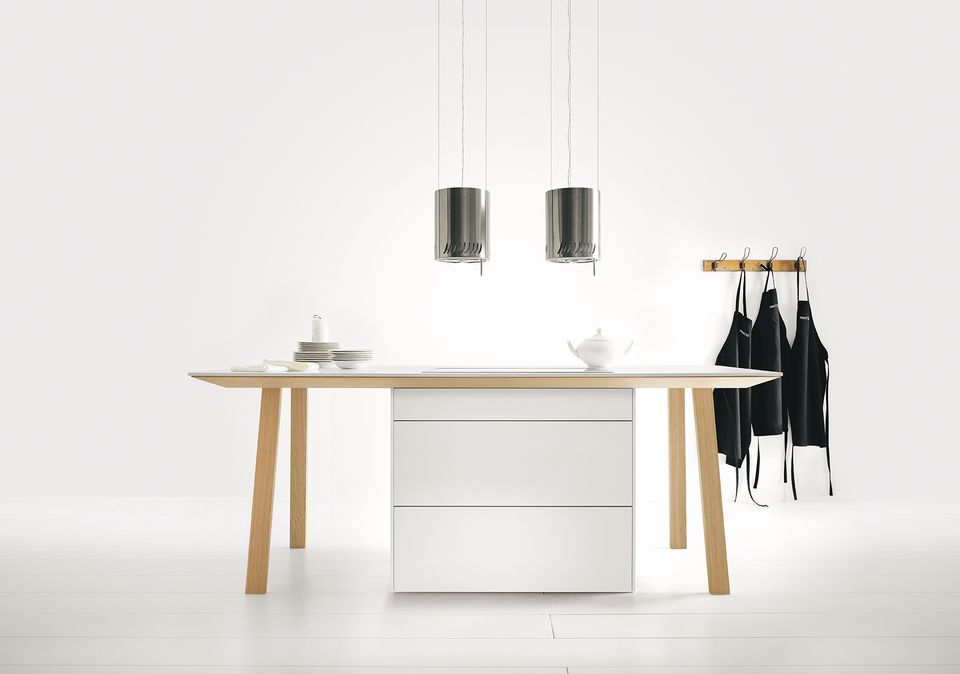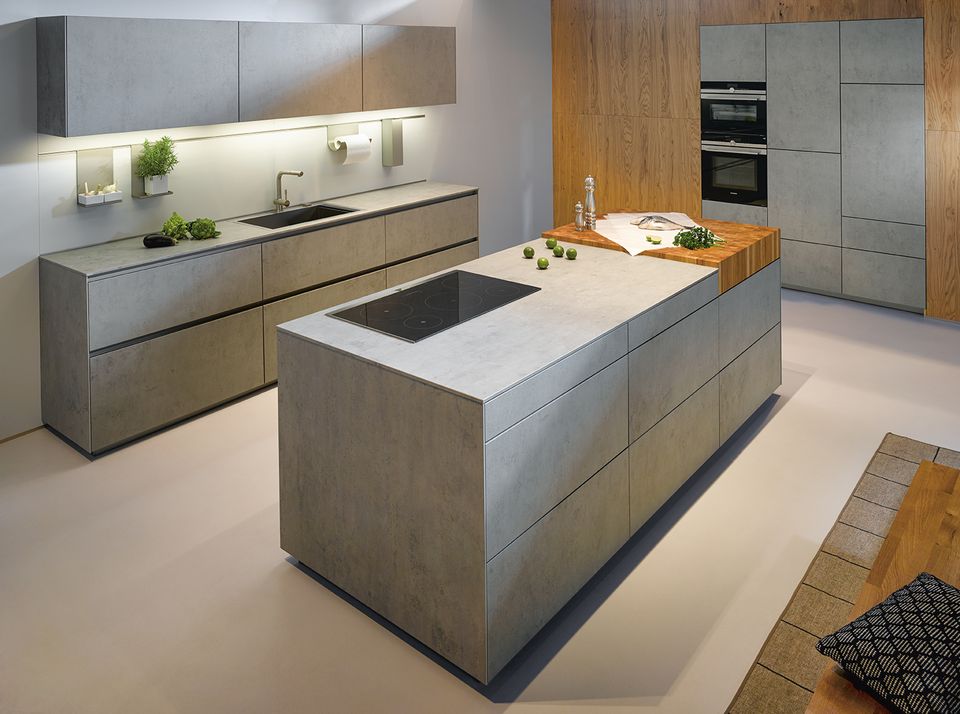 What structure should it have?
There are various different styles and design elements that enable you to create a customised kitchen island that meets all your personal preferences. Colours and shapes also have a significant impact on the way the island looks – and therefore on the appearance of the kitchen as a whole. As usual, the broad next125 product range is at your disposal here. But what kind of kitchen island should you choose? We offer you three different structures – all characteristic of next125.
Island on legs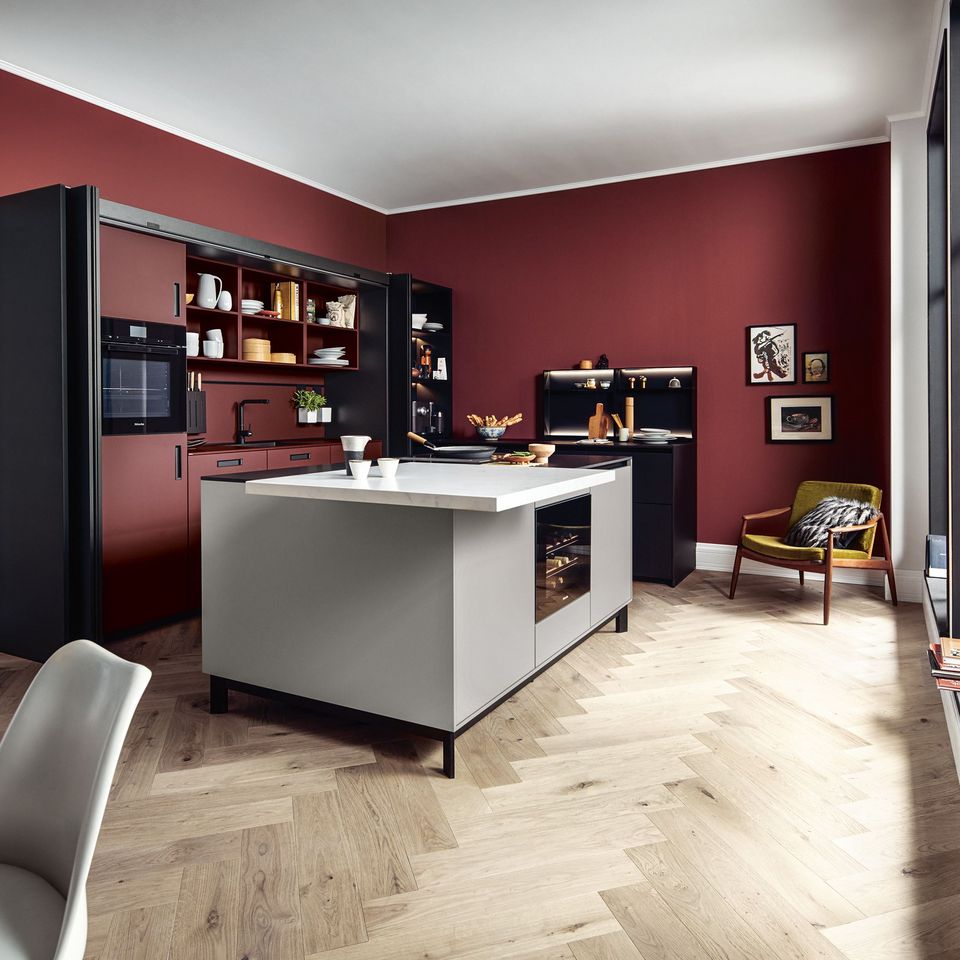 Island on legs: a floating statement
With the next125 island on legs, you make kitchen islands float. The delicate island frame has been consciously designed in onyx black in order to underline the minimalist look of the island. The island frame is offered in widths of 100 cm and 320 cm, the depths varies from 90 cm to 120 cm.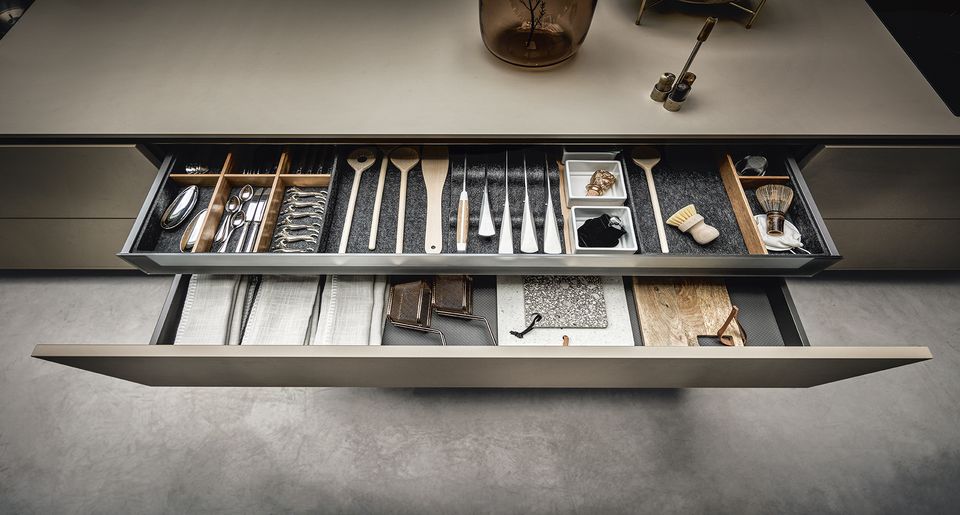 Also in terms of interior equipment of the drawers, you have free hand. The divisions of the internal drawers in a haptically pleasant "moulded non-woven material" design are particularly practical and dampen the noise of cutlery, kitchen tools or china. There are seven elements that can be put together individually and ideally complemented with Flex-Boxes made of real wood.
The kitchen block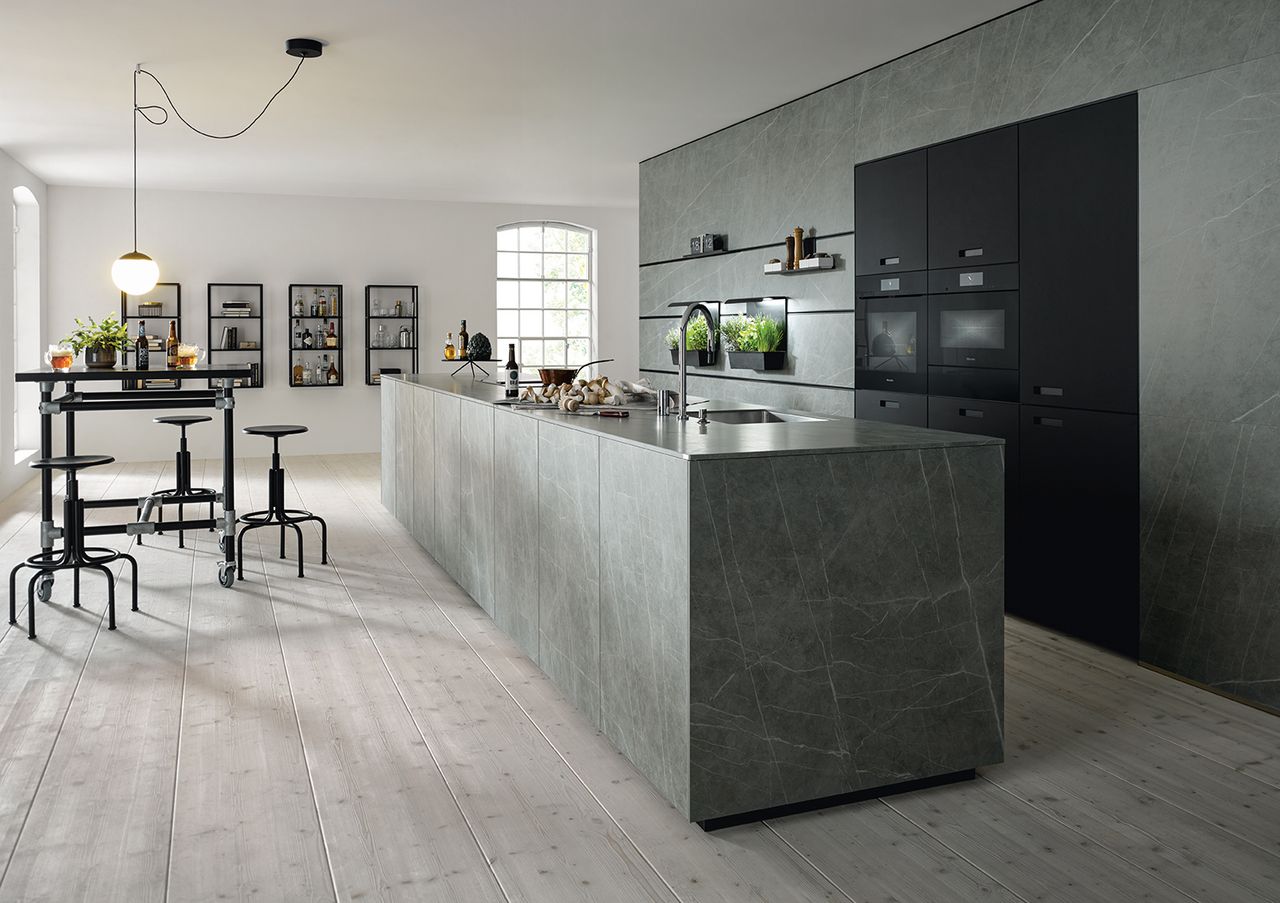 The kitchen block: a classic feature
Thanks to the innovative lines, the classic kitchen block adapts harmoniously to the room. The deliberate reduction of protrusions and recesses makes planning appear as if it were "from a single mould". Thanks to Tip-On, you can do without conventional handles ‒ just tap and the pull-outs open. You can achieve maximum storage space with a combination of extra-high carcase and low plinth.
The cooking table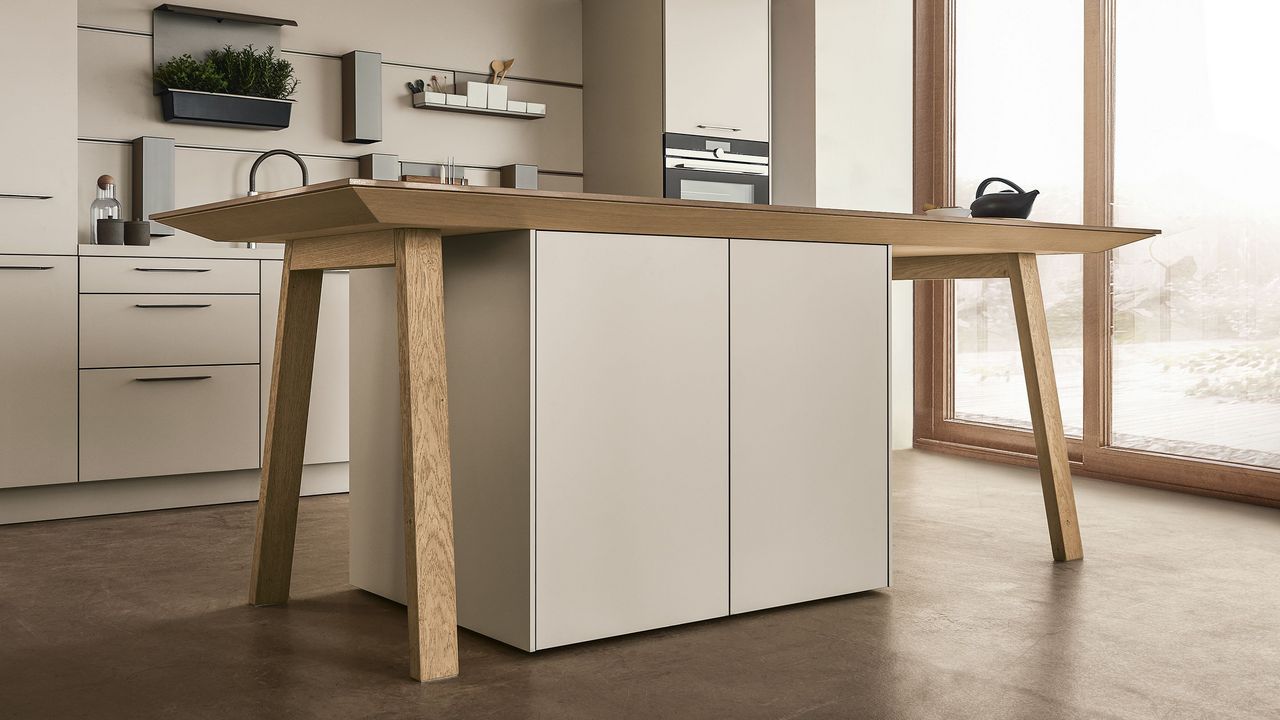 The cooking table: an extravagant alternative to the island
The faceted substructure in combination with a thin worktop creates a filigree appearance. Both a hob and a table extractor can be integrated into the cubically designed pull-out base unit for the cooking table. Another highlight: the next125 trolley that fits perfectly under the cooking table.
The frame is available in three designs: knotty oak, natural walnut or larch smoked and brushed.

For further information and planning assistance, please contact your local retailer.
© Copyright 2023 next125 & Schüller Möbelwerk KG.
All rights reserved.