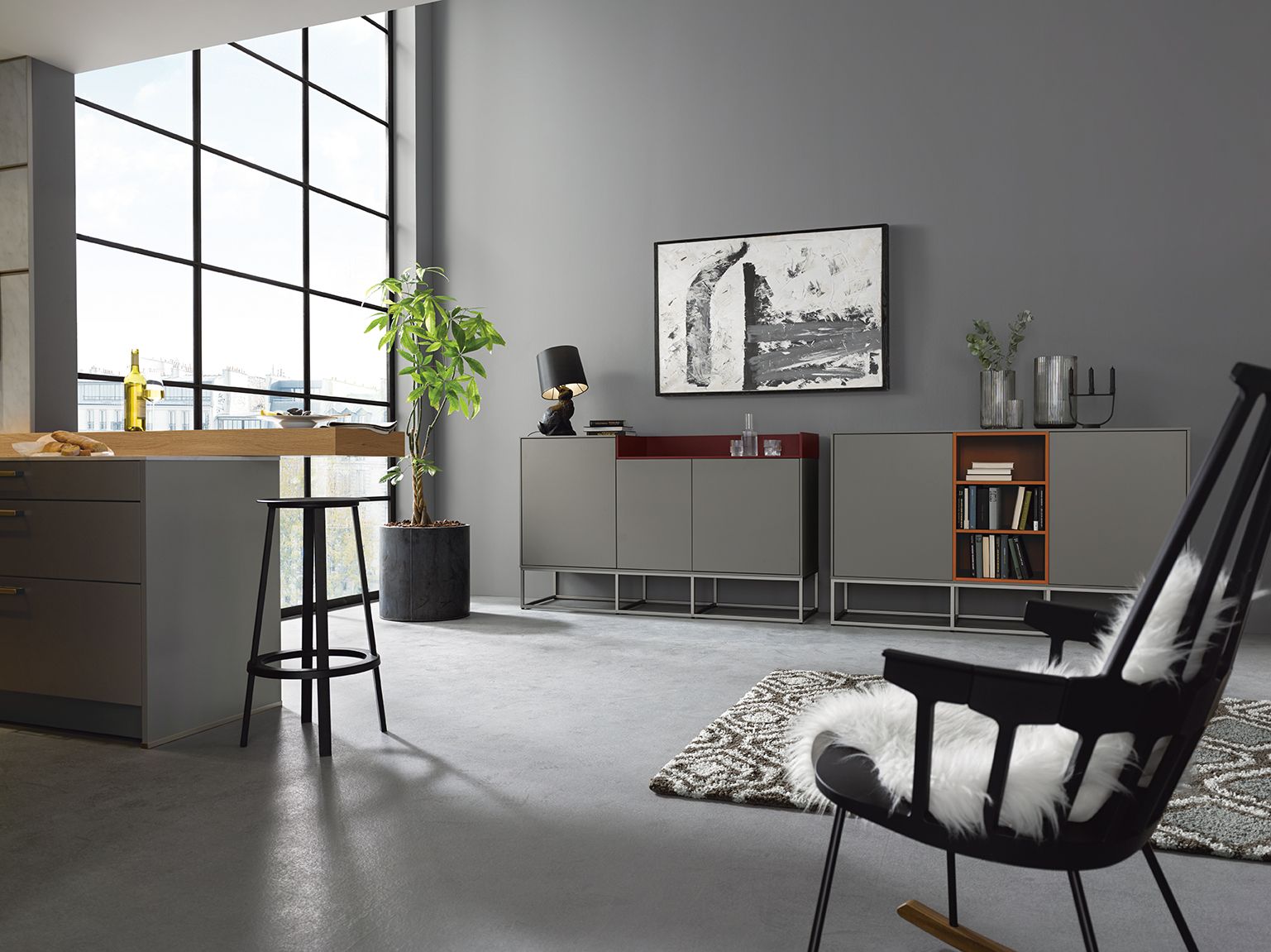 nx510 | nx960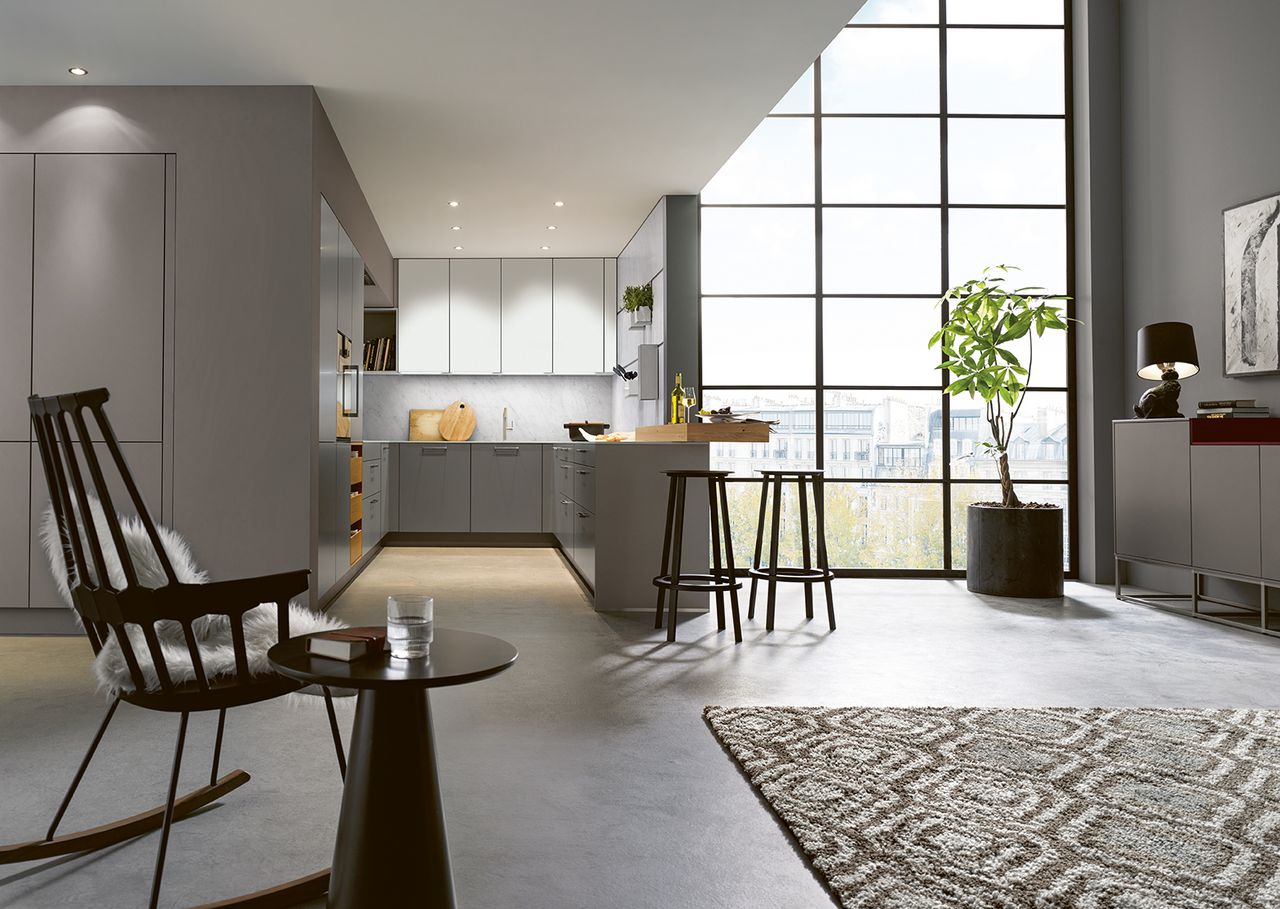 For instance, the floor-to-ceiling fitted tall units with fronts in exquisite ceramic marble bianco effect, combined with extra storage space in base units in subtle agate grey velvet matt. Contrast and a less formal look come from the open drawers in light-coloured wood which can be used to hold simply everything that needs to be in easy reach. This creates a "big" kitchen in a small space.
Details
To define the kitchen as a living space means to design it accordingly as a whole. Thus, the next125 kitchens take up the architecture of the room in order to support it. Elegant design ideas impress by their high degree of functionality coming up to a living realm that means more by far than a kitchen as a mere cooking site.
Everything that does not fit into the unit is put on the wall. The next125 cube system – the perfect addition to any kitchen, providing perfect organisation and storage space wherever it's needed. with next125 cube, everything you need for preparing food is right there where it's needed. It makes work in the kitchen so much easier and quicker. Everything is instantly on hand.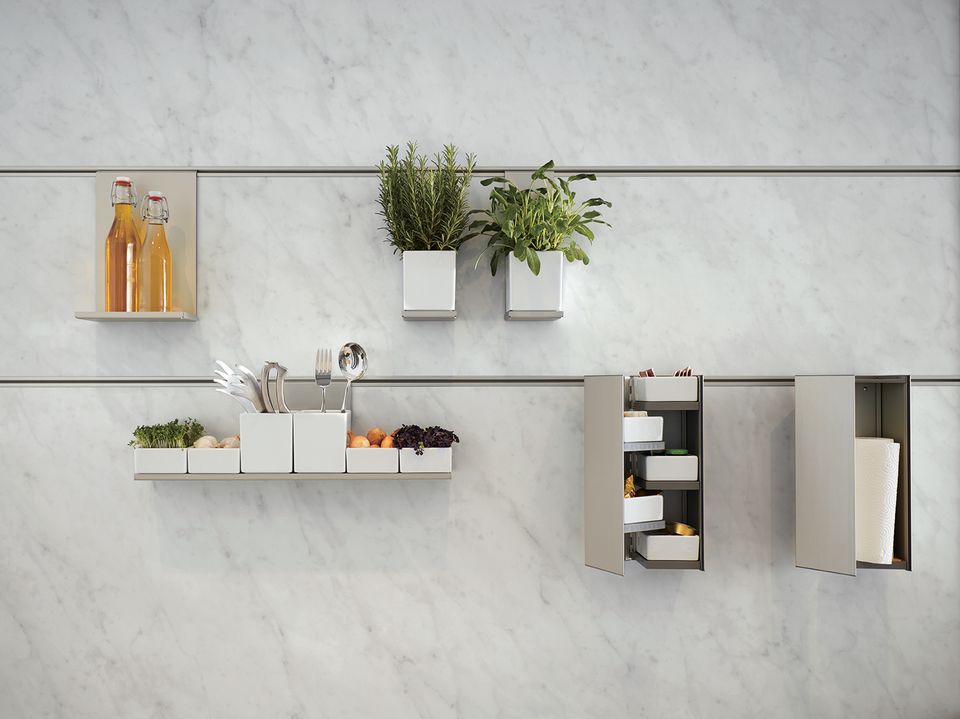 Front
DURABLE AND SILKY SOFT
The fronts, produced with a great deal of care in several work processes and coated with transparent matt lacquer are particularly durable thanks to the several coats of lacquer. They also feel silky soft.
nx510
Matt velvet lacquer

nx510 L162M
Alpine white matt velvet

nx510 L092M
Crystal white matt velvet

nx510 L122M
Crystal grey matt velvet

nx510 L237M
Stone grey matt

nx510 L277M
Agate grey matt velvet

nx510 L492M
Mocha brown matt velvet AFP

nx510 L187M
Onyx black matt velvet AFP

nx510 L192M
Lava black matt velvet AFP
© Copyright 2023 next125 & Schüller Möbelwerk KG.
All rights reserved.