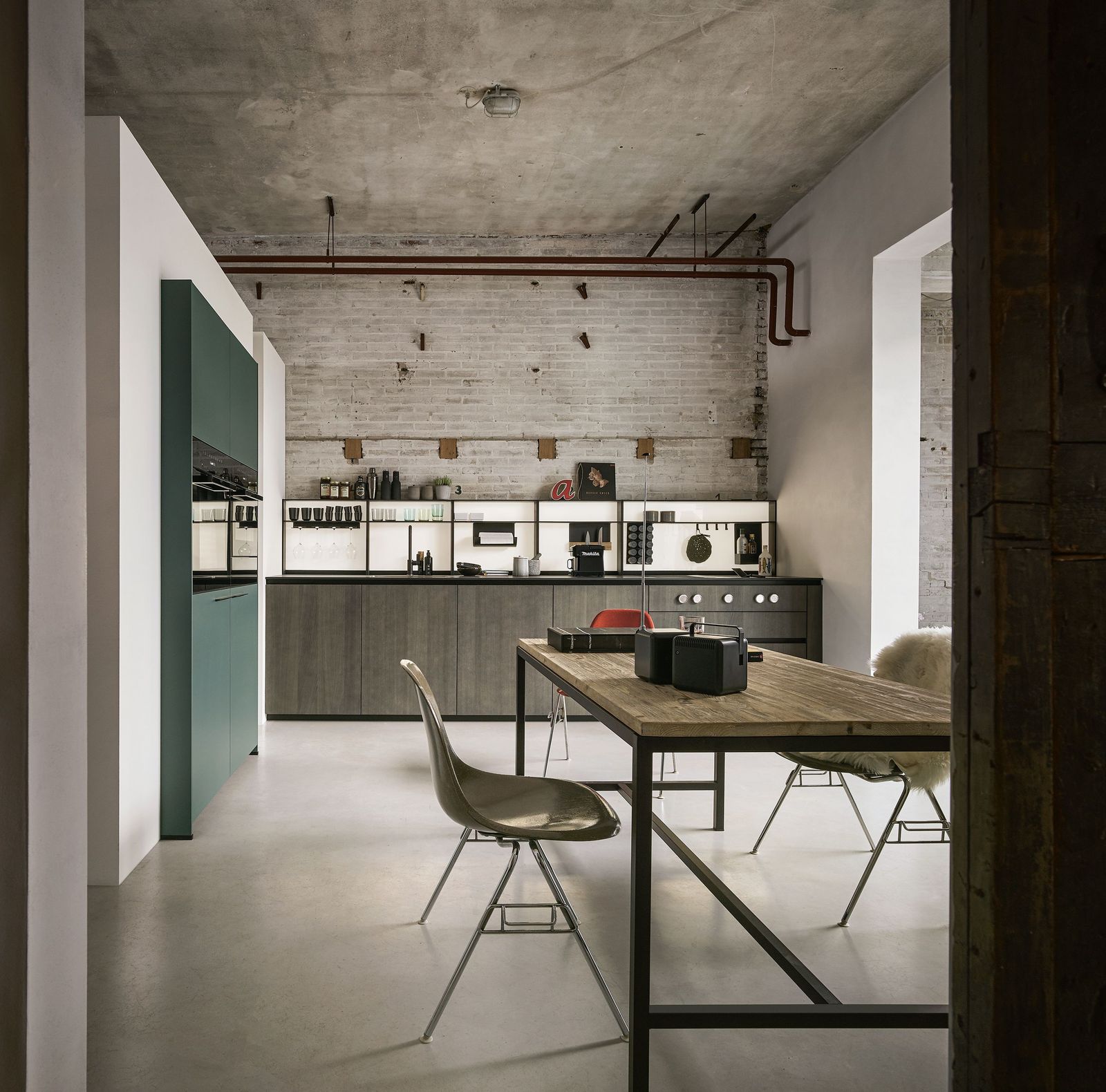 nx640 | nx510
A kitchen 100% designed for function
The optimally organised row of kitchen units for ambitious cooking. Optimum technology, storage space where necessary and all wonderfully neat and tidy, yet still casual.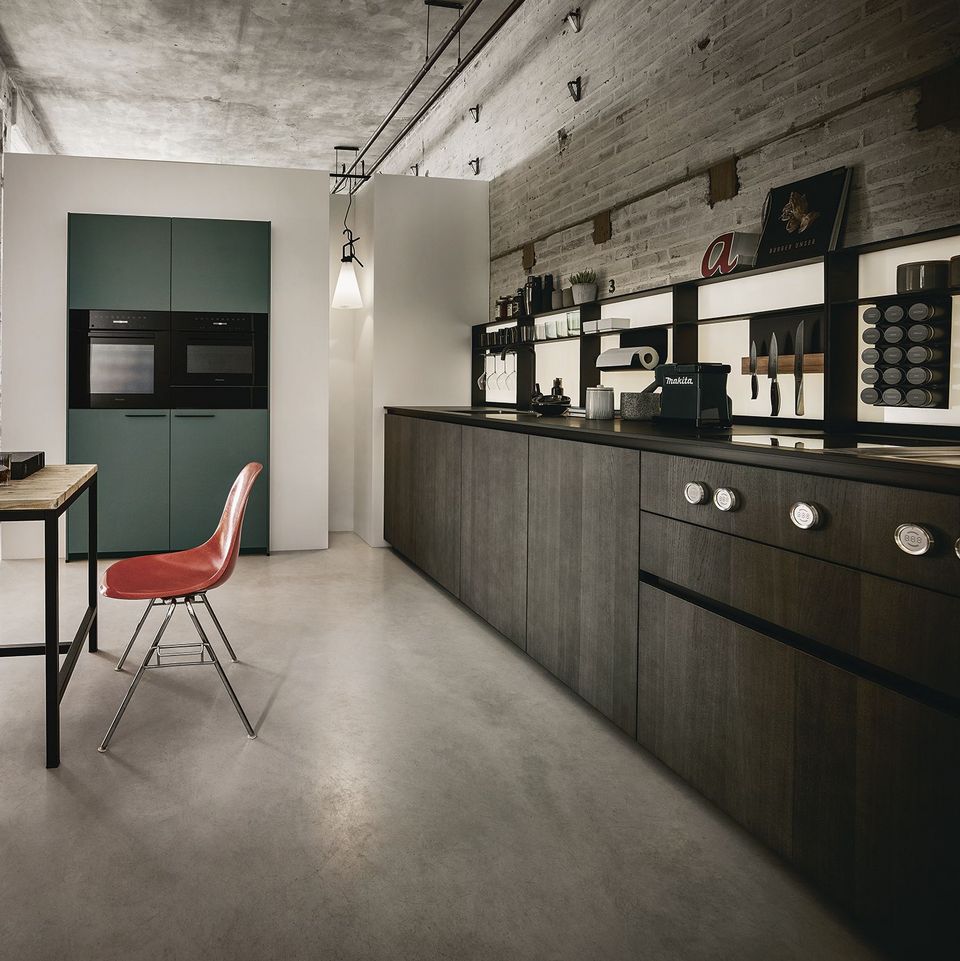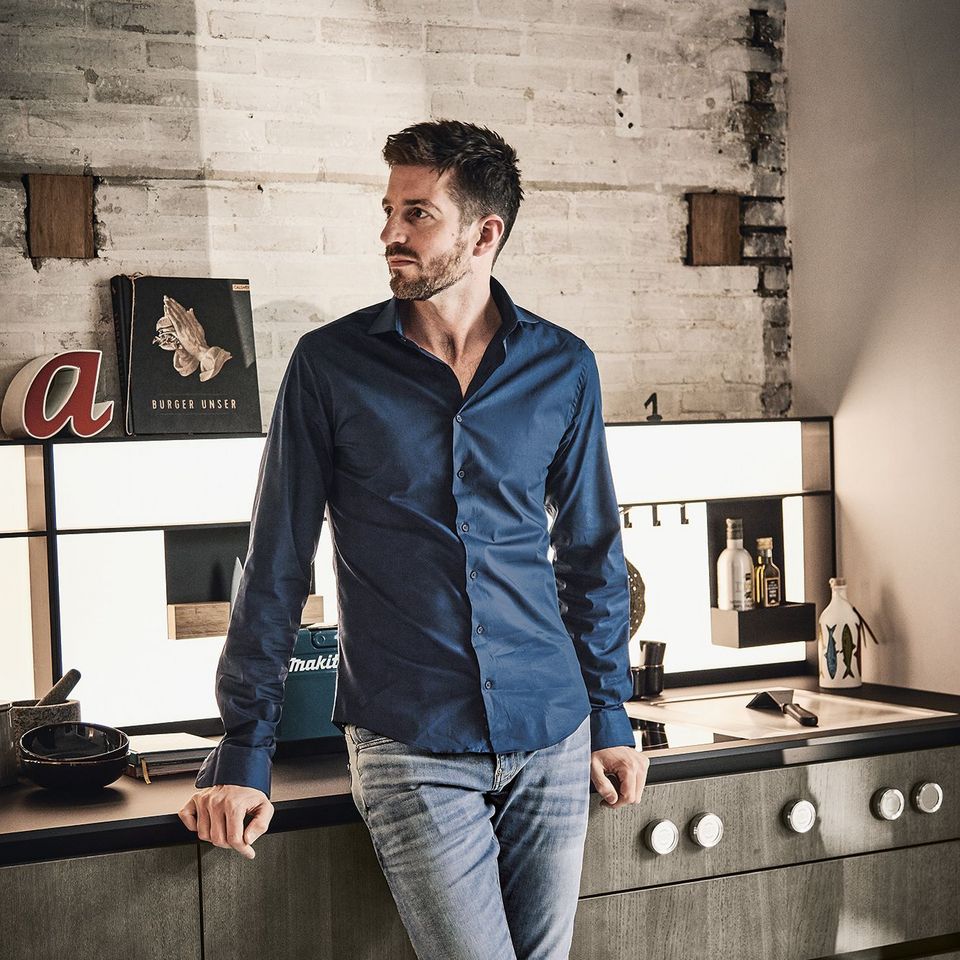 Jan demonstrates how even small kitchens can satisfy the needs of ambitious amateur chefs. He is an engineer and a passionate cook. For him, passion also means relieving the stress of professional life. He lives in a small city centre loft apartment. His cooking style and his kitchen are characterised by a fusion of function and emotion.
The strong, robust radiance of the kitchen is softened by the elegant lacquer in cobalt green. A shining contrast and also very practical: the recess panel shelf next125 Frame. The approach here is not to hide everything away, but to keep it ready at hand like in a professional kitchen. The kitchen is rounded off by a high-quality equipment with Teppanyaki or table extractor which transforms the space into a wokshop for demanding culinary pleasure.
Details
Frame recess open shelf unit | trolley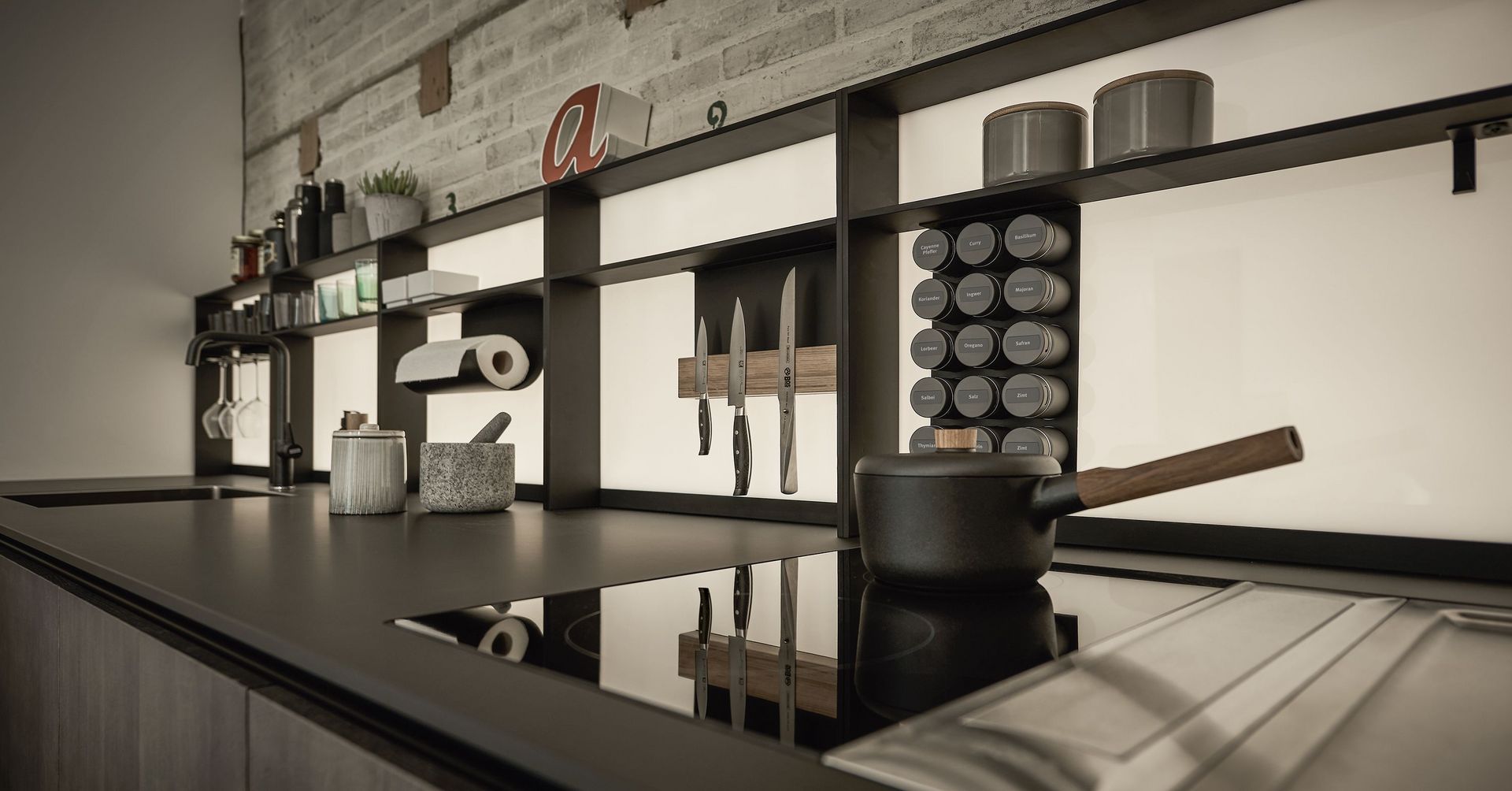 The next125 Frame recess open shelf unit
The illuminated recessed unit offers many possibilities. Whether herb and spice storage, a magnetic knife board, a kitchen roll holder or a place to hang glasses: everything is clearly visible and phenomenally easy to access. It is the perfect choice when looking for variability, with six organisational elements available for customised combination. A light with a dimmer function creates an extra special atmosphere.
More information on next125 Frame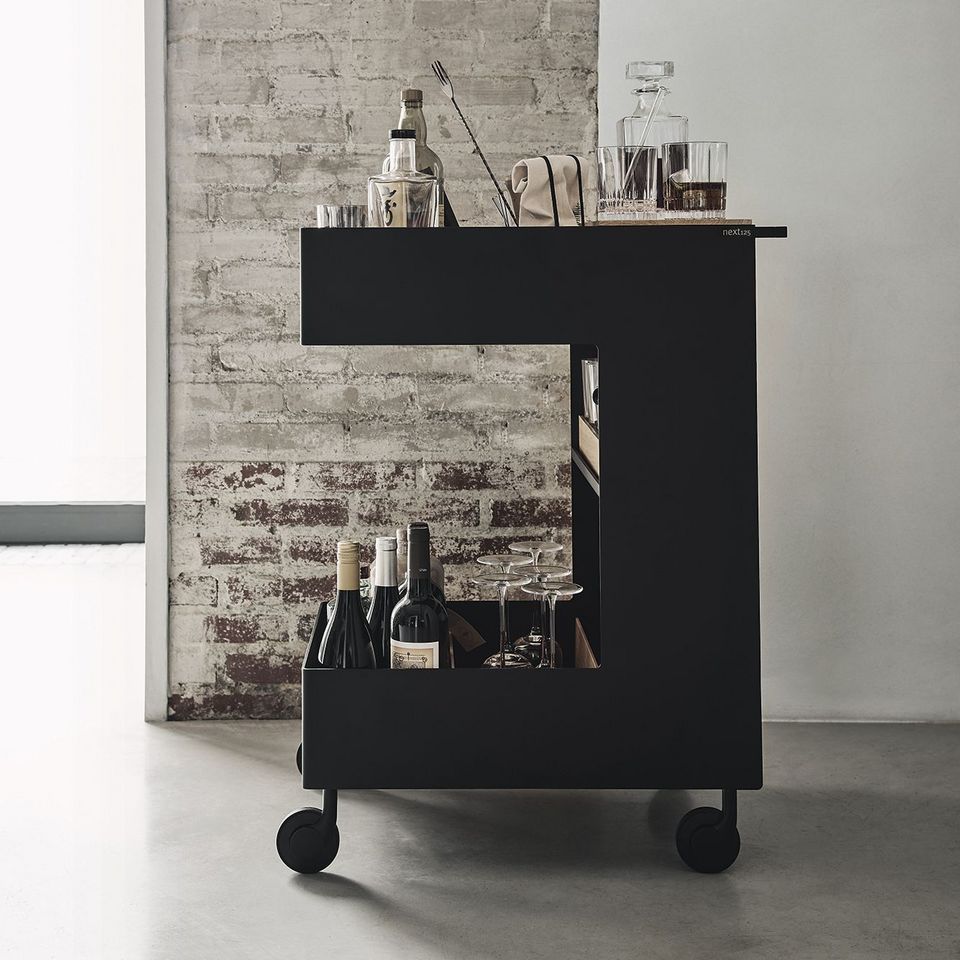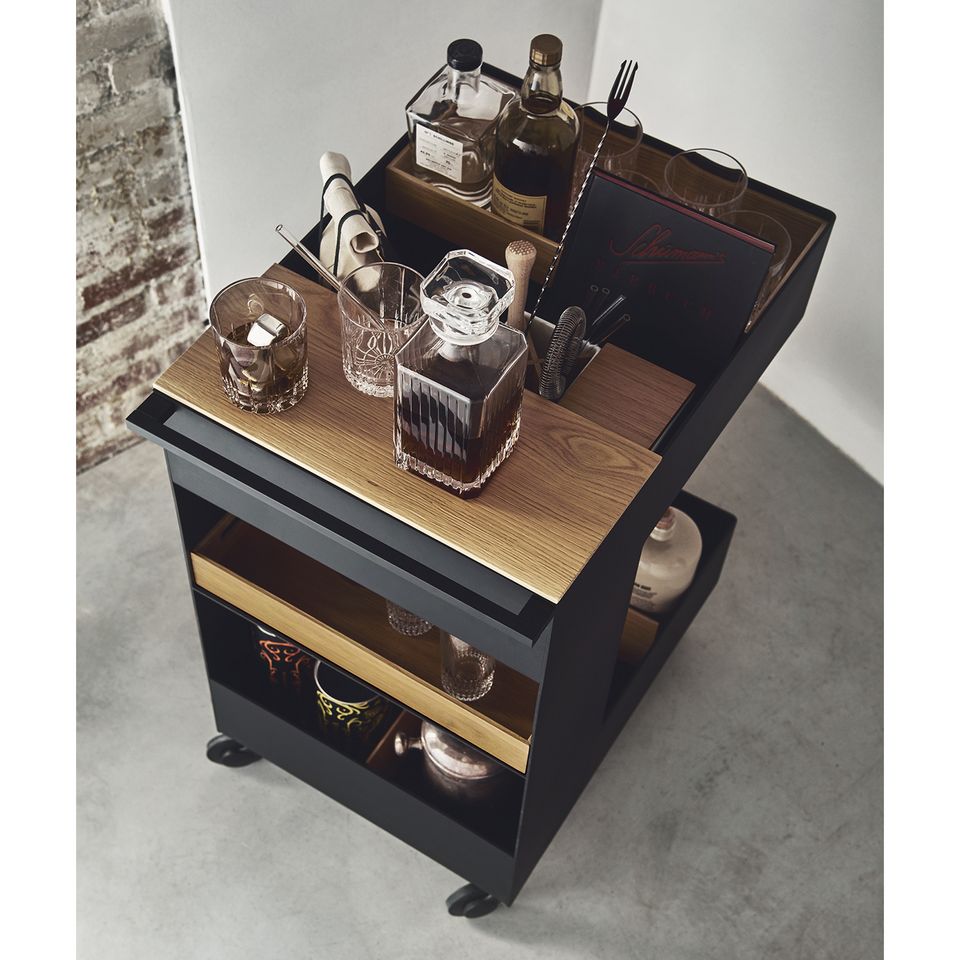 the bar trolley
Easy to move to wherever it is needed. Good food is one thing, good drinks is quite another. It's great when you can quickly get drinks exactly where you need them. The matt black metal trolley with compartments for bottles, glasses, herbs, spices and much more is suitable for use everywhere. Its practical shelf area for presenting and preparing things offers great storage space. And when the trolley isn't needed, it can simply be pushed into the corner.
Material and colour
Fronts
nx640 | nx510
Wood & matt velvet lacquer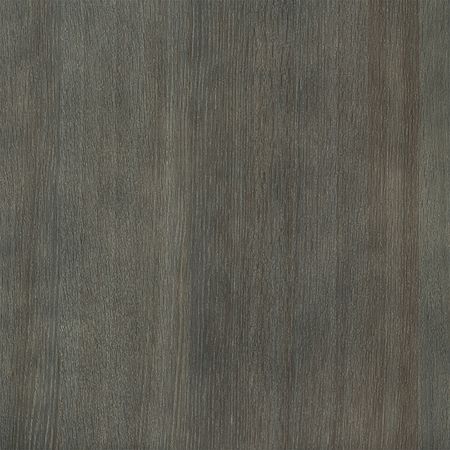 nx640 F646
Elegant oak graphite grey nx510 L142M
Cobalt green matt velvet AFP
Planning features
Ranges, features & interior design
next125 Frame with illumination and different organisational parts | Trolley | equipment with Tip-On | sink base unit with two part waste sorting
© Copyright 2023 next125 & Schüller Möbelwerk KG.
All rights reserved.