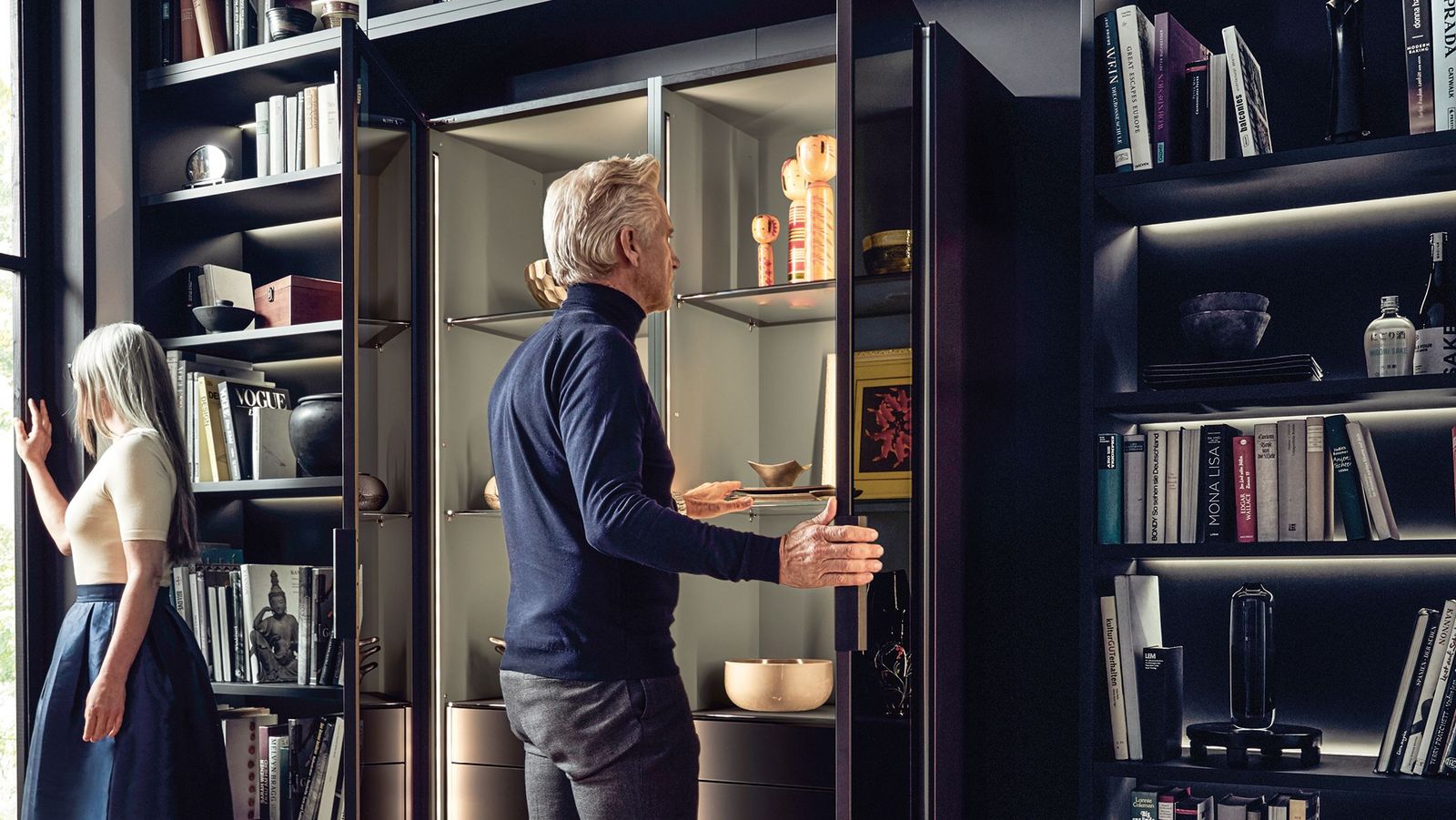 Glass display unit
A home for beautiful things
As a hunter-gatherer with a penchant for beautiful things, you can certainly build up quite a hoard over time. Glass display units are the perfect presentation solution.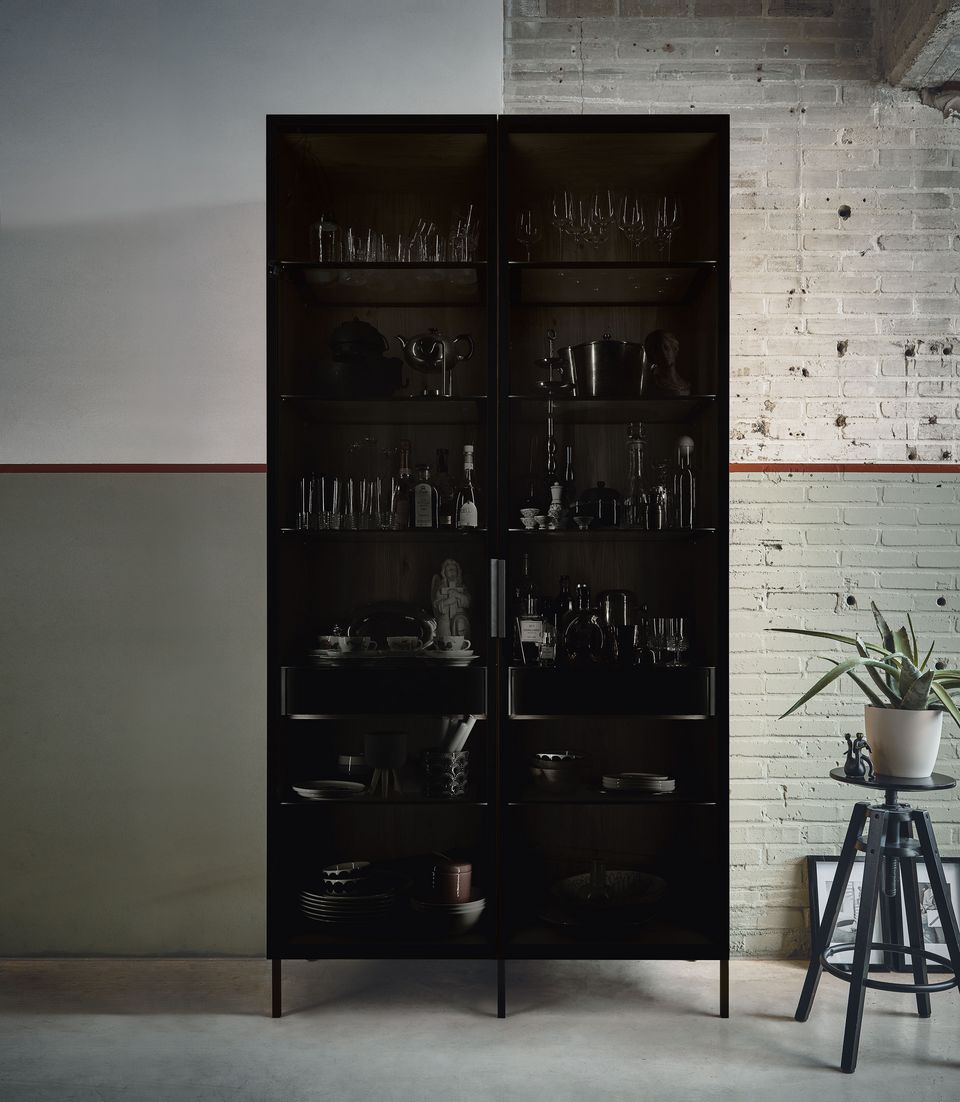 Eye-catcher for every room: Whether in the kitchen or living room the next125 glass display unit is a real eye-catcher. Of course you can keep plates, cups and bowls in it. But it's far more effective as a showcase for special treasures.
The glass display unit has a deliberate filigree design with a delicate frame, and dark-tinted front panels combined with an extravagant leather-look handle.
Spot on! – Dimmable LED lighting in the interior of the glass display unit gives the option to accentuate your treasured items. It also impressed the ICONIC AWARDS jury who honoured the glass display unit with the ICONIC AWARD in the storage furniture category.
The value of the glass display unit is also apparent in its inner workings: Satinated glass shelves with encompassing passepartouts in onyx black clearly reflect the rigorous next125 design requirements and love of detail. Our designers also prioritised functionality, providing concealed storage space through closed drawers. Integrated internal drawers and internal pull-outs with glass fronts in onyx black, fitted with high-quality anti-slip made from moulded non-woven material, provide space for small items that don't need to be on display. The TIP-ON mechanical push/pull opening system is the finishing touch for the harmonious overall appearance and underscores the modern interpretation of the glass display unit.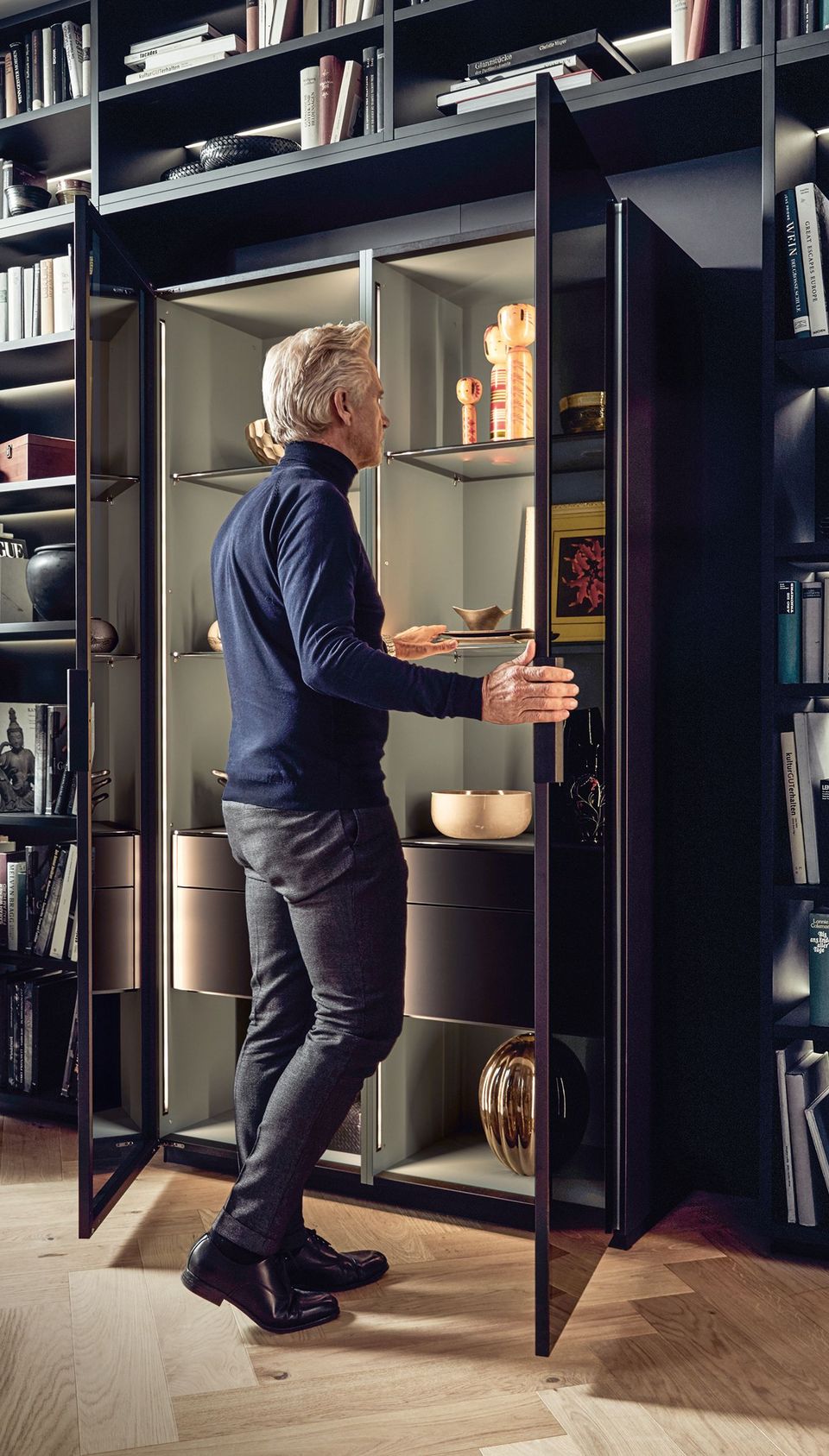 As a standalone solution with elegant legs or in the plinth version integrated into a tall unit row, you decide how you want to us it in your kitchen planning. As a solitary focal point of the interior design or as an elegant component of a library – its adaptability is limitless.
© Copyright 2023 next125 & Schüller Möbelwerk KG.
All rights reserved.