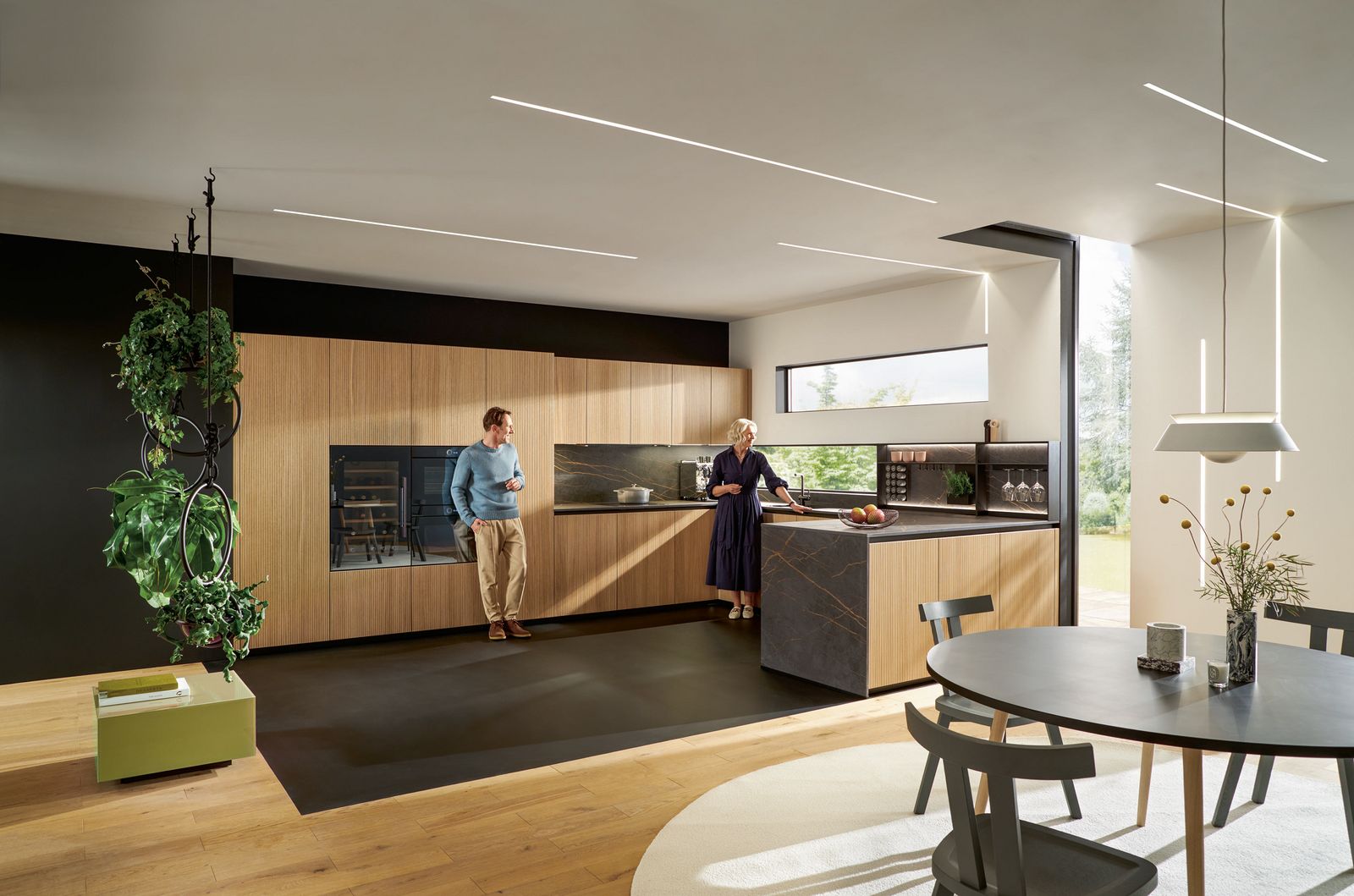 nx670
The bungalow you´ll fall in love with
This convivial kitchen leaves plenty of room for work and leisure, bringing modern wood kitchen design and materials to a whole new level.
Linear and elegant: the wooden front with vertical grooves reveals the genuine charm of the kitchen. When the light falls on them, the vertical grooves really stand out. The fine texture gives the handleless, uniform front an almost pictorial appearance, reminiscent of the underlying Bauhaus influence.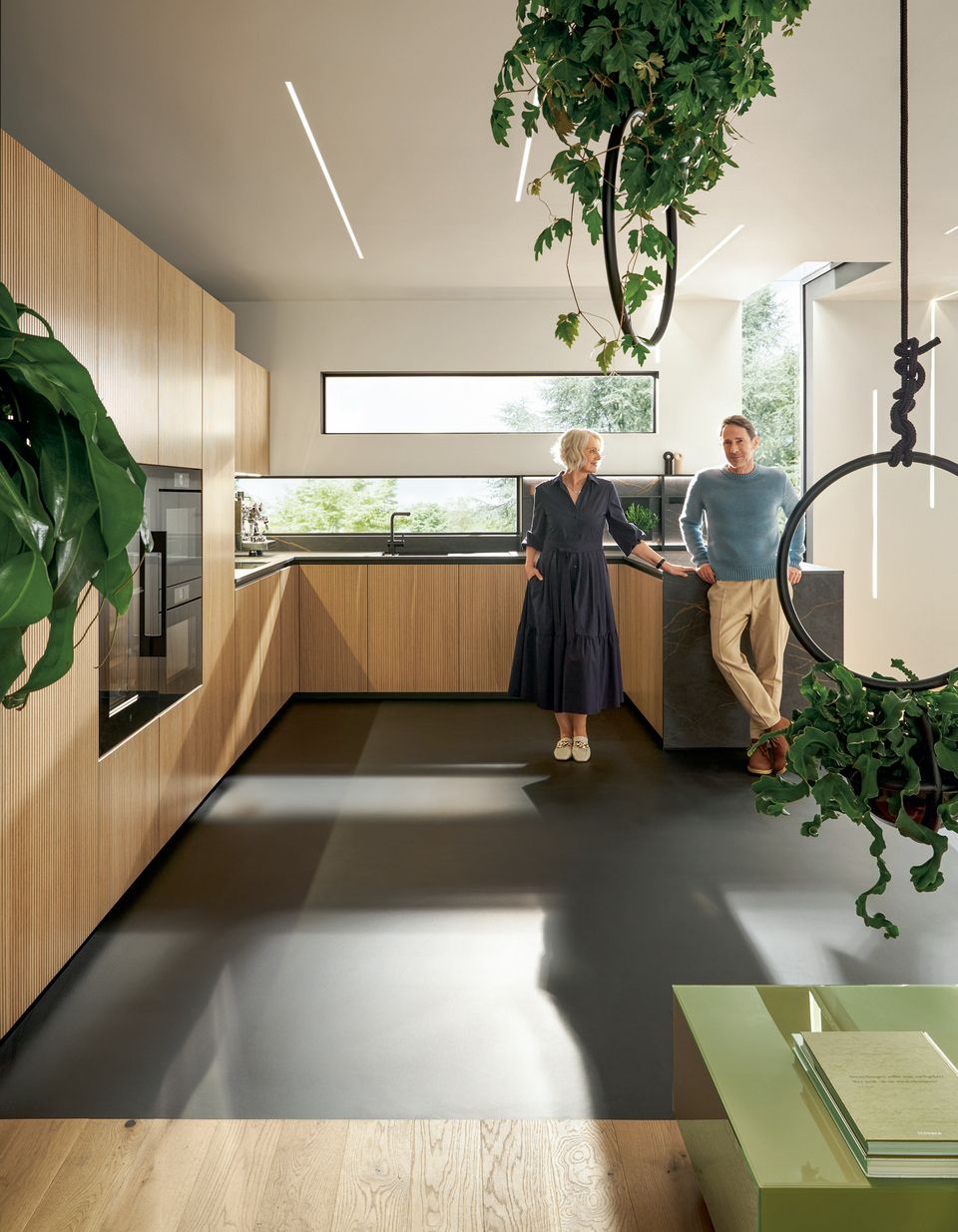 Flexibility in the kitchen – Simple design and countless execution options always go hand in hand at next125. Exceptional surfaces with unique textures round the kitchen off.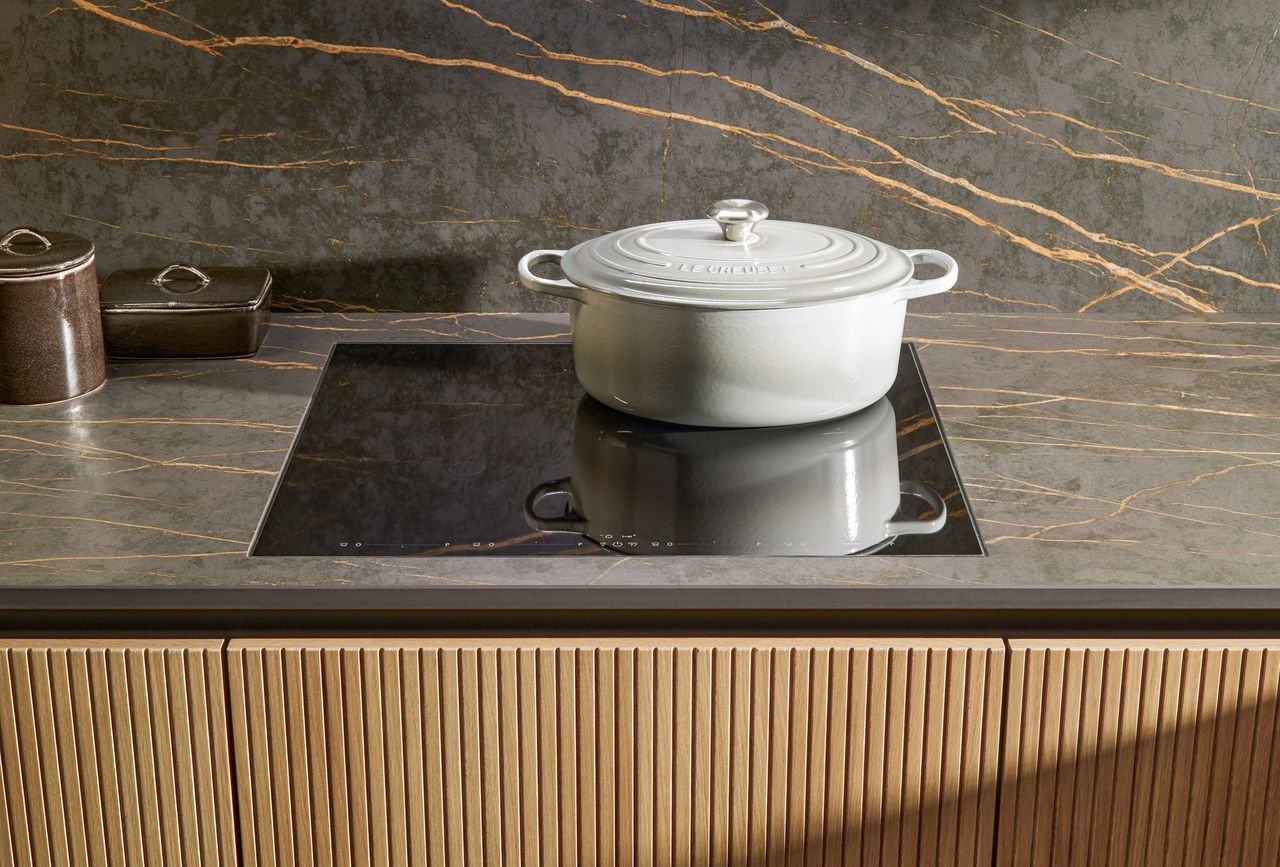 The generous, all-round Systemo worktop in marble Dolomiti effect ceramic adds a striking touch. The same finish is used in the recesses, as well as on the sociable kitchen island.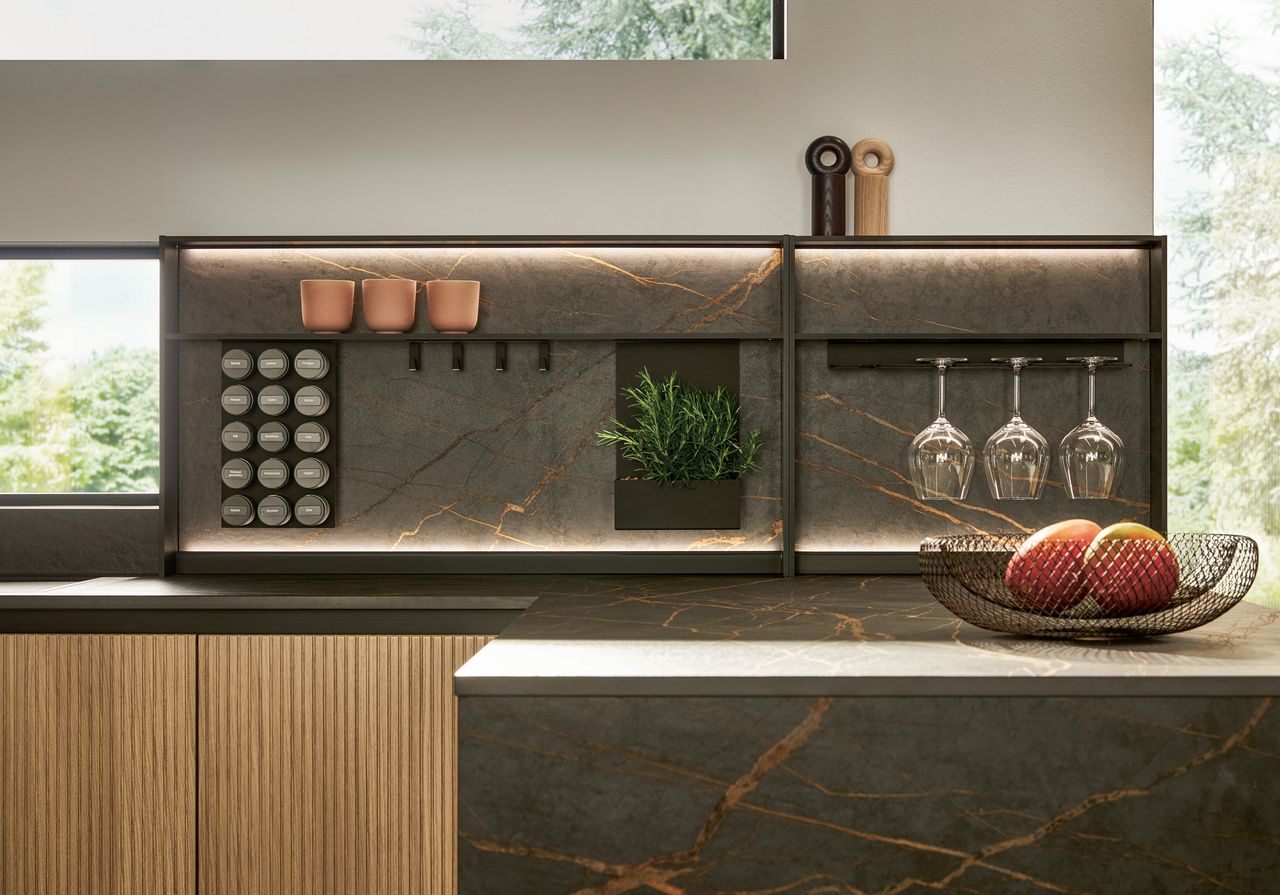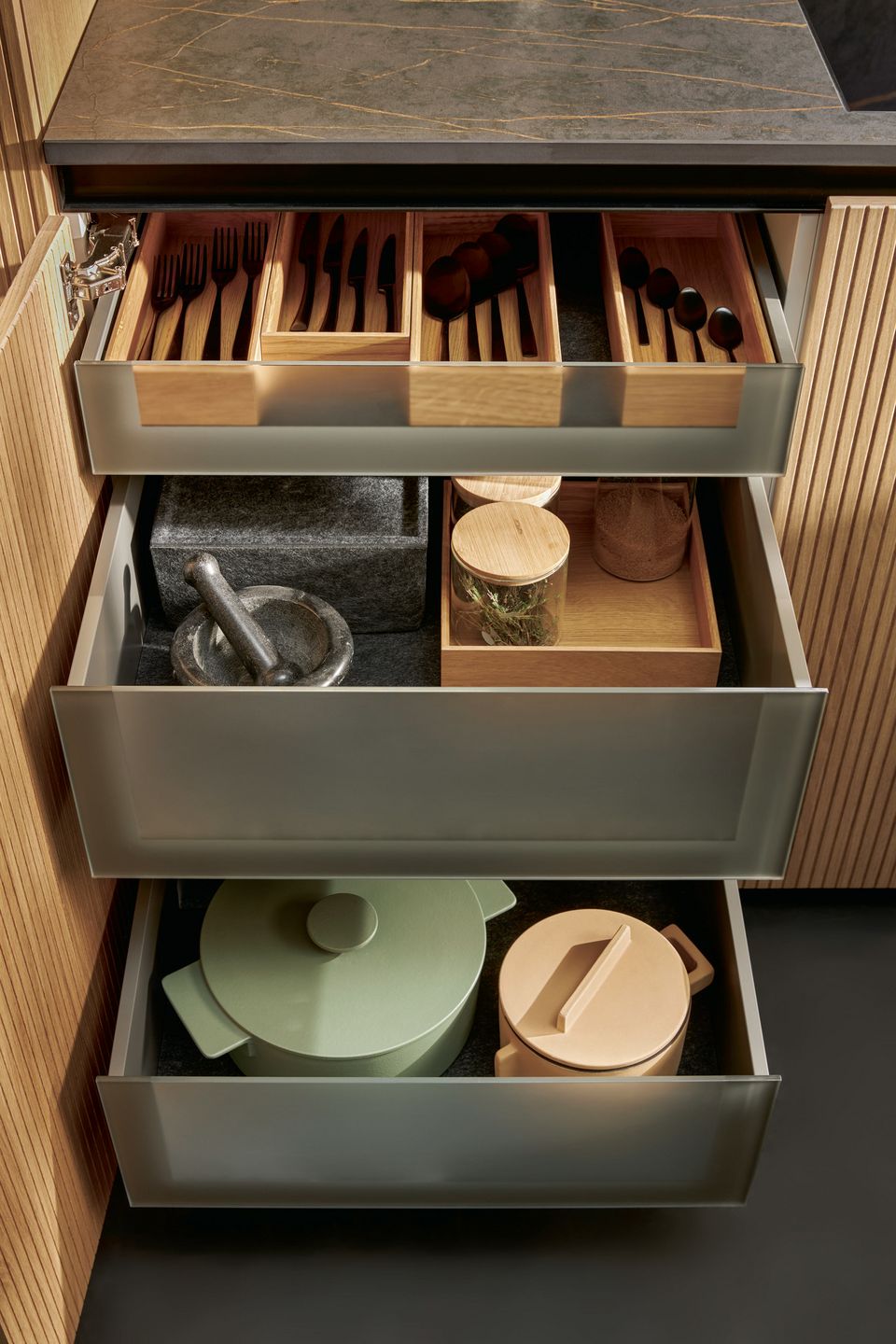 Material and colour
Fronts and worktops
nx670
Fronts
nx670 F685
Natural walnut nx902 G582
Glass matt basalt metallic
Worktops
Ceramic

K187F
SensiQ onyx black fine matt AFP
Planungsbesonderheiten
Programme, Ausstattung & Designelemente
Korpus K270 Quarzgrau, neu: Korpushöhe 875 mm | Griffmuldenprofil Onyxschwarz matt | Sockel K184 Onyxschwarz kaschiert, Höhe 50 mm
© Copyright 2023 next125 & Schüller Möbelwerk KG.
All rights reserved.