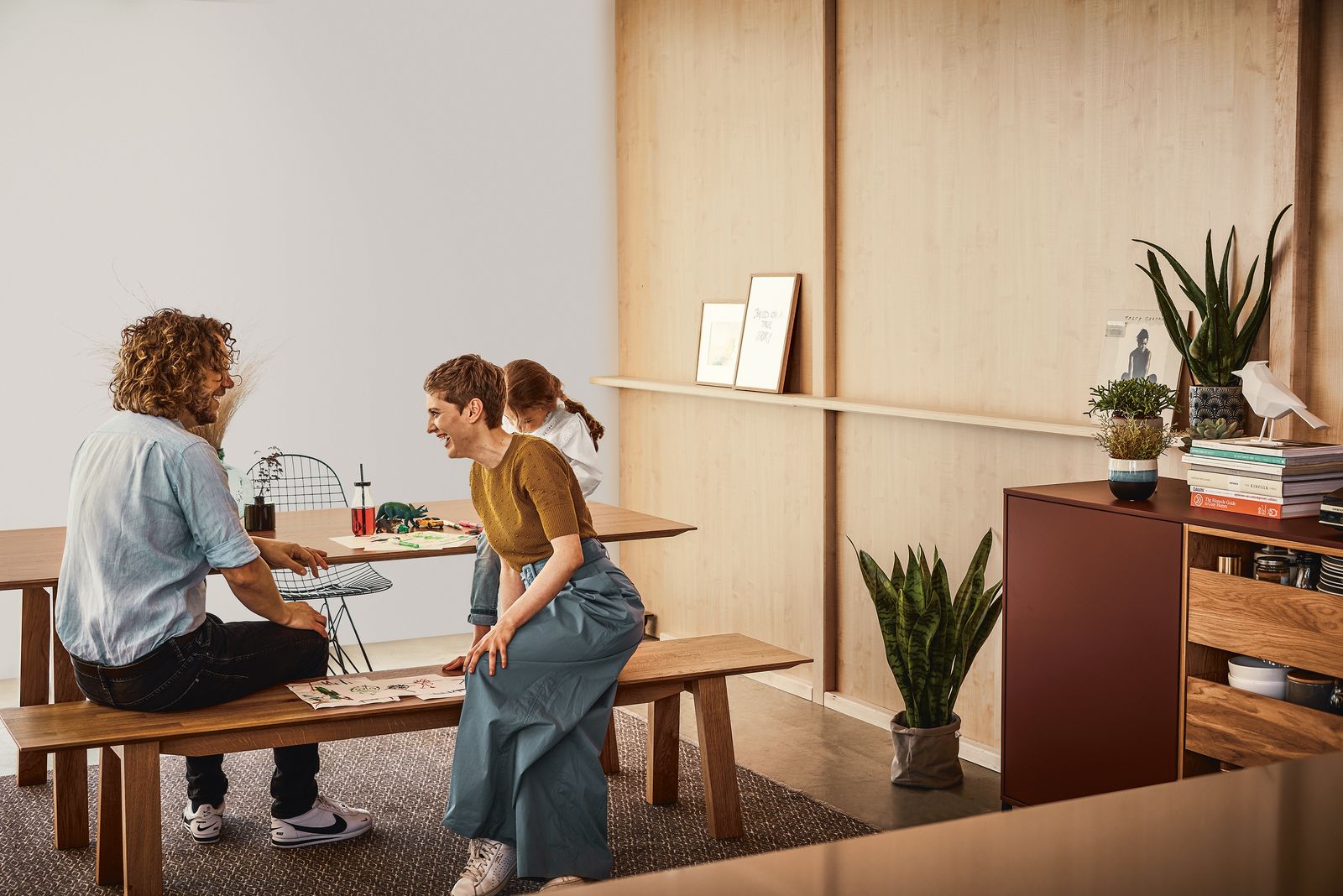 Table & bench
A place for communication
Simply sit down, chat, and stay as long as you like. The kitchen is where it's at for relaxed comfort and casual enjoyment. The next125 Table & Bench is a successful, flowing transition between kitchen and living room.
The collection consists of solid wood tables and benches in natural walnut and natural knotty oak; it is available in different sizes
Take a virtual tour
Visit our virtual reality showroom and discover our products conveniently from the comfort of your home. Take a digital tour of the showroom exhibition to see all of our planning options and material combinations.
FROM TABLE TO COOKING TABLE
The table – the place to come together and the central focus of the kitchen. People eat, drink and talk together around the table. The table has always been the gathering point of life. The combination of preparing and cooking brought us to the cooking table.
© Copyright 2023 next125 & Schüller Möbelwerk KG.
All rights reserved.