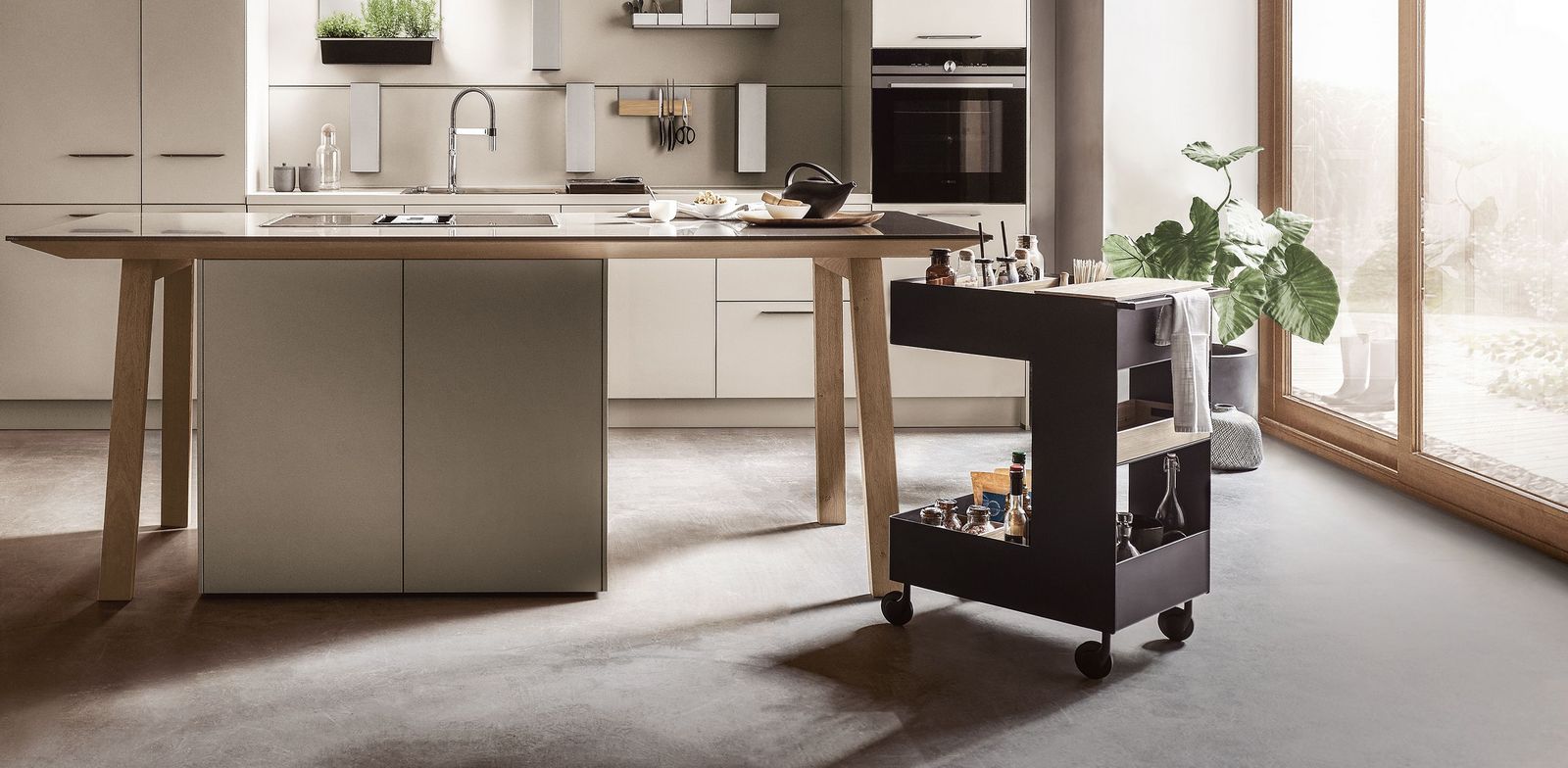 Trolley
Whether you like having essentials like oils, spices or knives to hand at all times when cooking, need convenient assistance when serving or prefer having the home bar come casually to where you are, on four wheels: The trolley puts personal desires front and centre.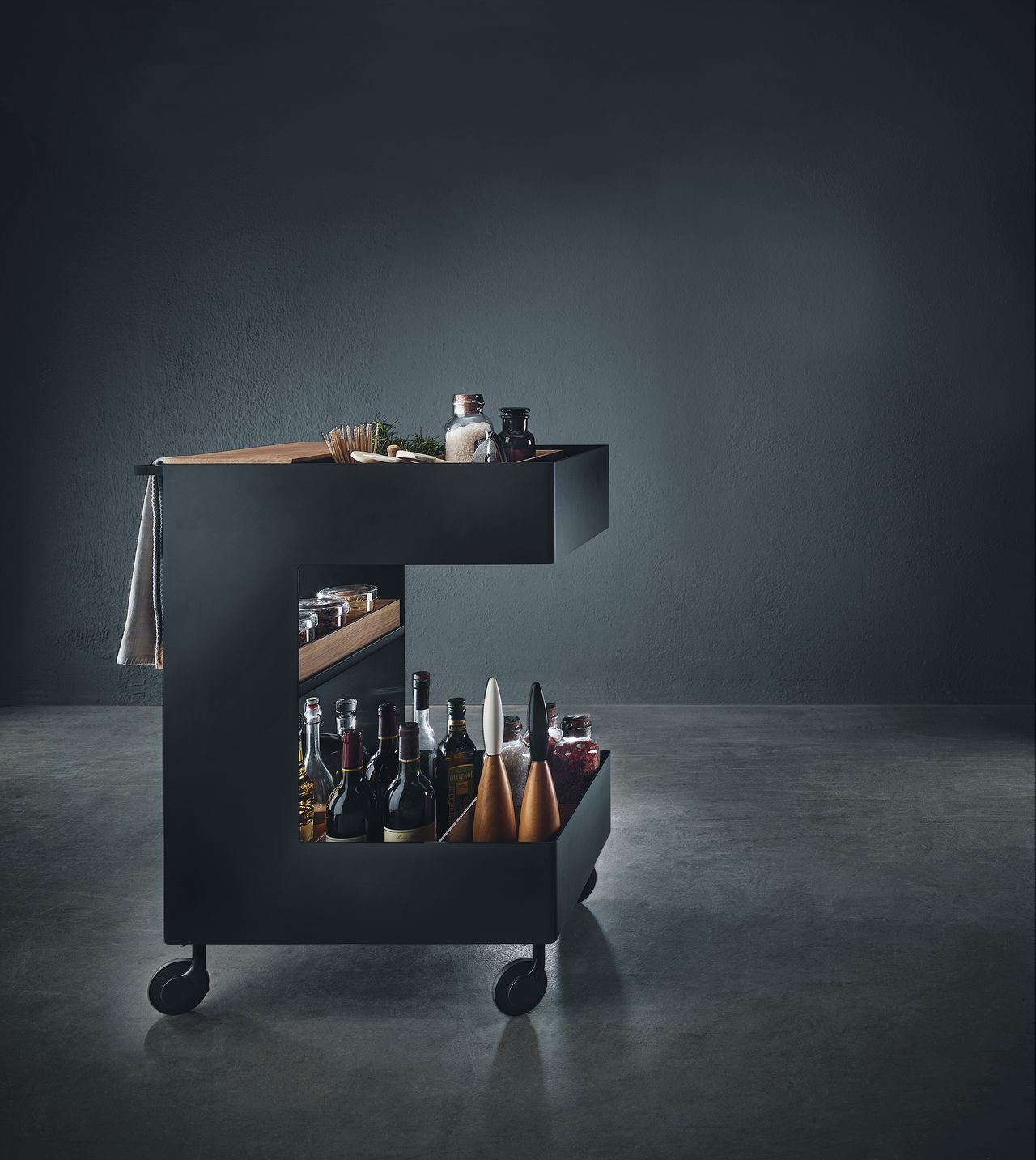 In days gone by a serving trolley was the housewife's best friend. Today, as we move to open-plan living, the idea is returning – reinterpreted of course. The matt black metal trolley with partitions for bottles, glasses, herbs, spices and much more, can be used anywhere. Its practical and space-saving storage area can be used to present or prepare. It's easy to move around with its soft castors (suitable for parquet flooring) and onyx black handle.
This congenial companion is wonderfully adaptable and can be fitted out as desired. The interior offers a surprising amount of storage space and yet it is still compact enough to conveniently fit under the cooking table if required. Flexibility is provided by four well-designed castors that are also suitable for parquet flooring. With an elegant and subtle colour scheme of onyx black and natural oak, the trolley blends perfectly into any interior space.
The trolley is a versatile kitchen aid for the cooking, dining and living area – and a real eye-catcher to boot. The congenial kitchen helper is offered in three variants: kitchen trolley, serving trolley, or bar trolley.
The frame, with bar handle in onyx black, is identical for each variant. However, the extra features in natural oak enable you to customise the piece for your individual needs.
© Copyright 2023 next125 & Schüller Möbelwerk KG.
All rights reserved.