The kitchen
Everything is optimally hidden behind the retractable doors. The kitchen allows Mira to work undisturbed with a maximum in functionality.
Old and new had to complement each other. She chose what she believes is the perfect solution for the kitchenette. On the one hand: open when it is needed. On the other hand: shut if you can't be bothered to tidy up right away. Instead, you simply close the retractable doors on the tall units.
The colour plays an exposed role here. From deliberately chosen furnishings to the paint on the walls, yellow radiates a pure zest for life. The functional kitchenette complements the playful furniture.
In particular, plannings in which the kitchen functions as the centre of life require innovative, comfortable solutions. In small spaces, on the other hand, space-saving ideas are in demand. The cabinet formation with retractable doors fulfills all these requirements. The pocket system gives a calm appearance to the room and many different functions.
"The kitchen is a kind of canteen for me,"
says Mira with a smile.
When open, the furniture shows its true size. Depending on your wishes, it accommodates everything that is used regularly but should not necessarily always be in view. A variety of storage solutions are possible - including the installation of electrical appliances. Not a single centimetre remains unused.
Time to wash up? The little dishwasher does the work for you.
The trolley can be used for a wide variety of purposes, for example as a coffee bar or a holder for everything you need when at your desk.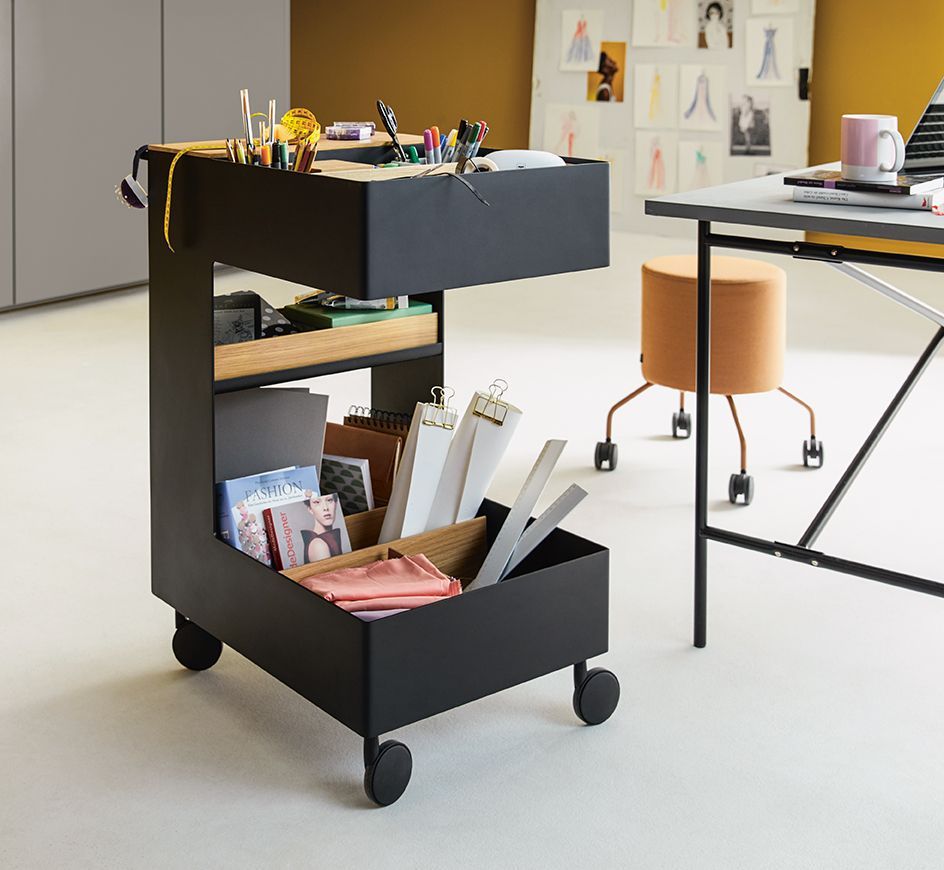 © Copyright 2022 next125 & Schüller Möbelwerk KG.
All rights reserved.