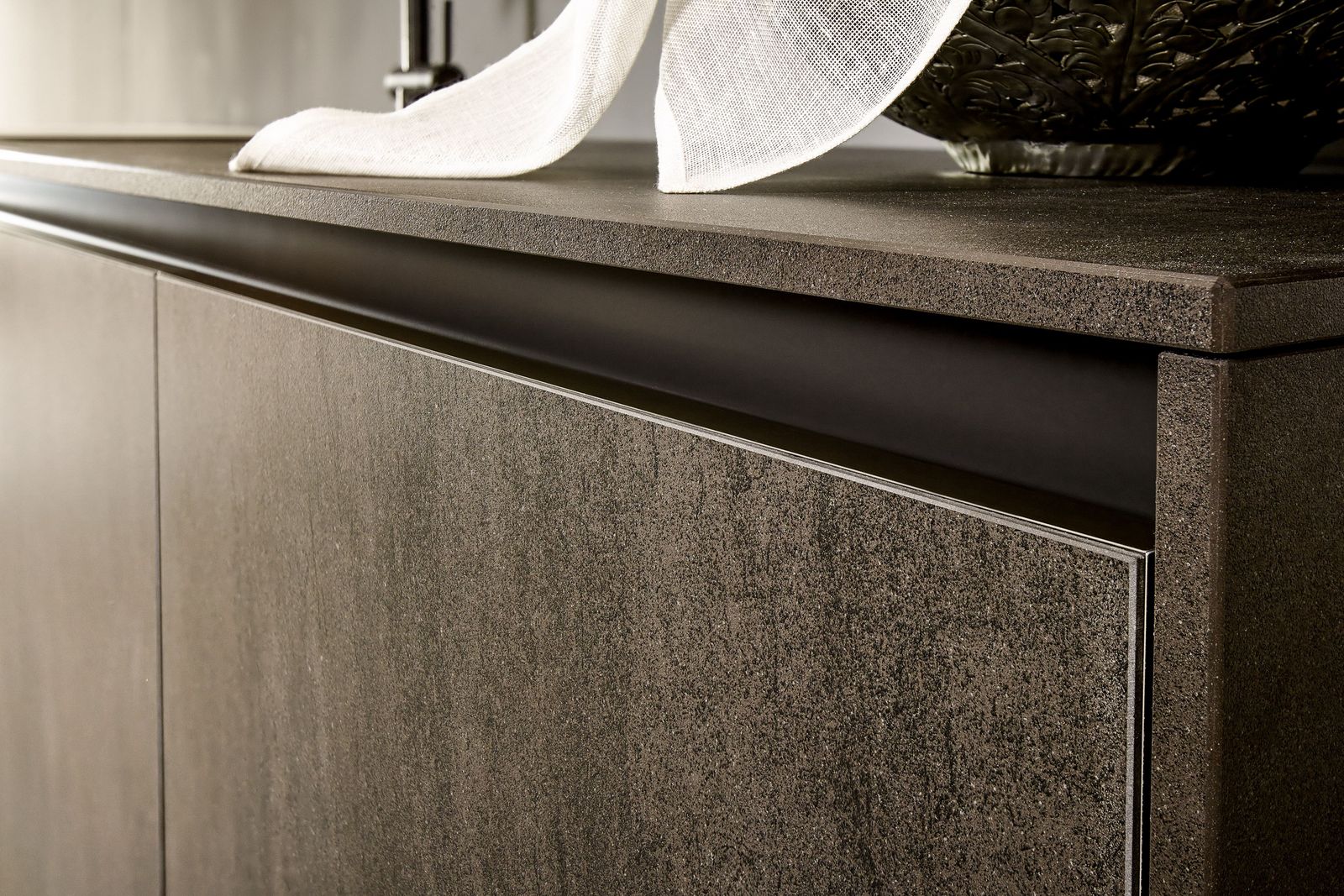 Handles & Comfort
Visible and concealed door openers
Handleless kitchens underline the reduction to the essential and feature clear edges: With TIP-ON and N-DRIVE, doors, pull-outs and drawers can be opened mechanically and close automatically – entirely without handles. In coordination with the purist next125 look, there is also a large selection of clean-cut handles available.
HIGHLIGHT SOLUTIONS FROM NEXT125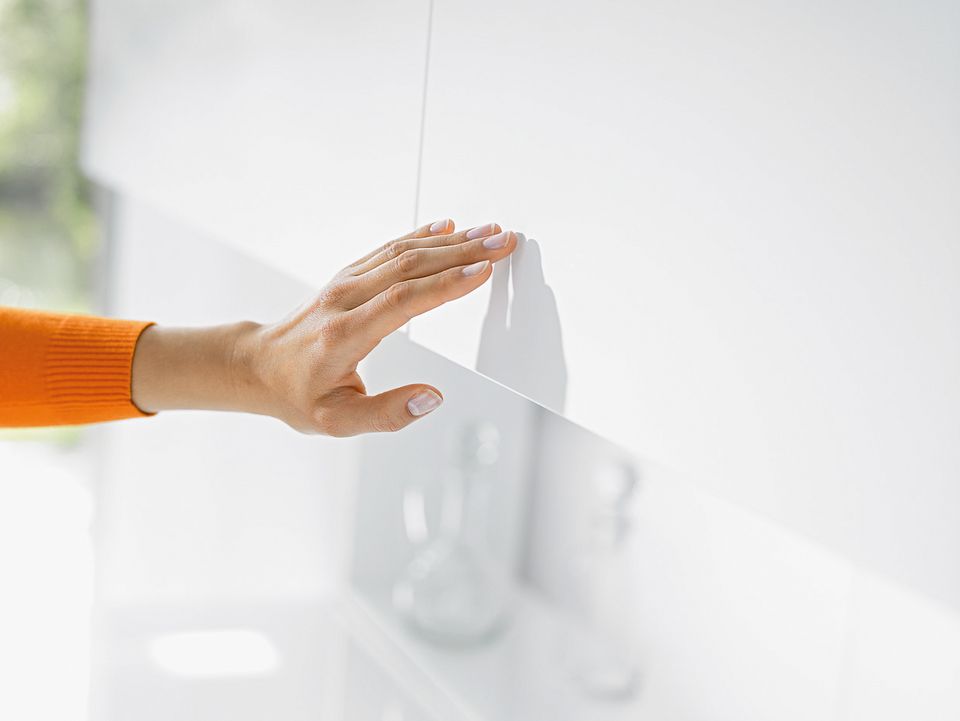 TIP-ON
A light press of the hand or knee is sufficient to open the pull-out or drawer: The mechanical TIP-ON door opening system provides great convenience. Even on tall and wide fronts, a large trigger area ensures that the TIP-ON mechanism always opens reliably. And the buffering system enables doors to be closed just as perfectly. A further benefit is the perfect join image without handles or ledges; With TIP-ON, purist blocks can be designed, whose front is disturbed by nothing – merely the thin join between the drawer and pull-outs can be seen.
SINGLE LINE
Our single line front look enables an elegant appearance thanks to reduced lines. The result is a front image that can be seen as a further development of an even clearer design style, more consistent lines and a more objective reduction. This option is limited to just one horizontal grip ledge profile below the worktop that is used for opening the first drawer or pull-out. The drawers/pull-outs below them are opened by means of the mechanical drawer/ pull-out opening system TIP-ON. The result is a reduced front appearance with aesthetic appeal.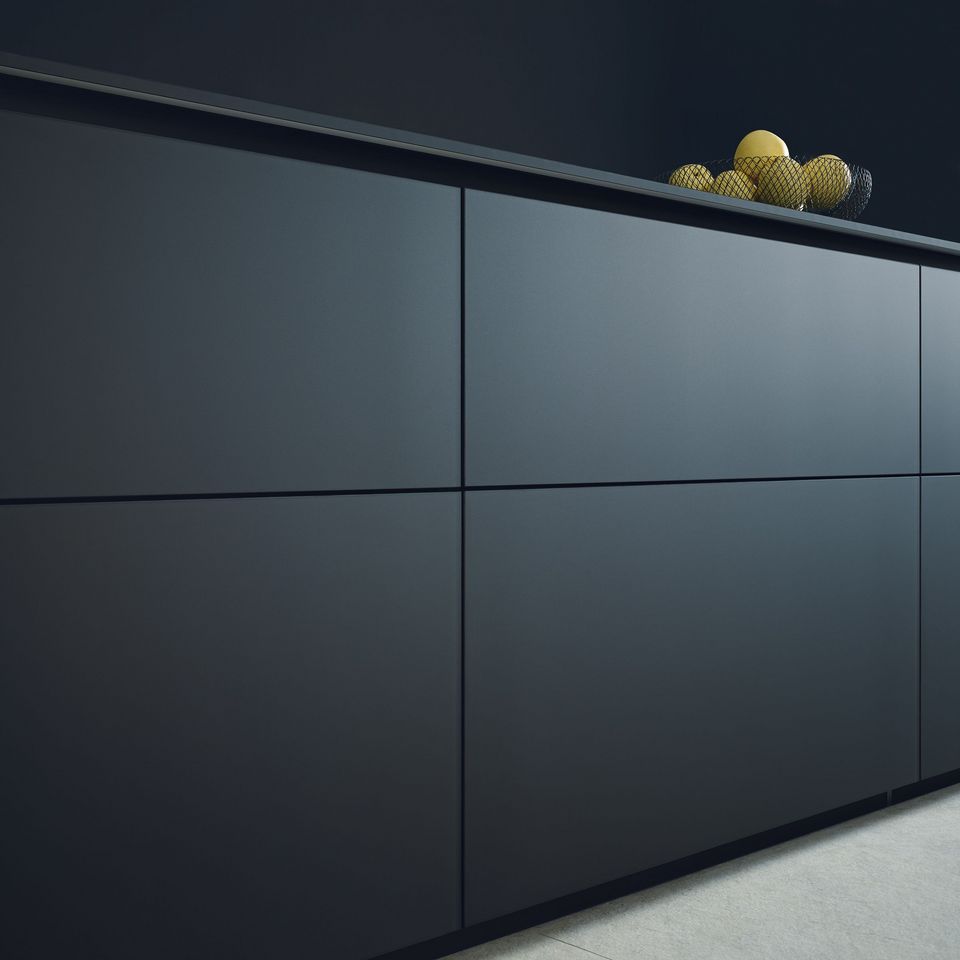 N-DRIVE
The N-DRIVE automatically opens lift-up doors, folding flap doors and climbers at the touch of a button. The N-DRIVE support is a great help, even when opening larger and heavier doors, for example on refrigerators. A combination of N-DRIVE and TIP-ON is the perfect solution for automatically closing wall units with flap doors.
Grip ledges
Indvidual and discrete
Grip ledges
For a handleless look
Bar handles
Elegant and high quality
Shell handles
Comfortable and clean
for NX 901 / NX 911
Shell handles
for NX 902 / NX 912
Shell handles
for NX 860 / NX 870
Shell handles
for NX 930 / NX 940
Shell handles
for NX 950 / NX 960
Shell handles
© Copyright 2018 next125 & Schüller Möbelwerk KG.
All rights reserved.